Art & Culture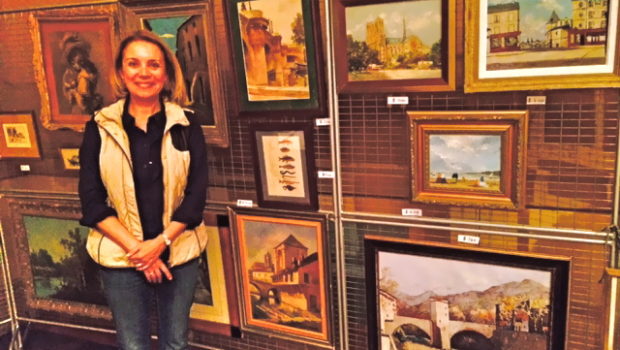 Published on December 22nd, 2014 | by Sylvie Tuaillon
2
Art Antiques from Paris
I have started to import old paintings from France for sale in the United States. All paintings are original, apart from the lithographs. I chose to import a very wide range of different styles, periods and themes.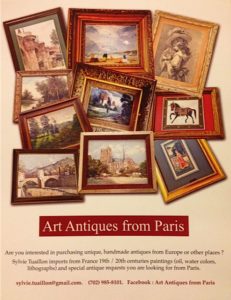 Some are very old paintings from the early 19th century. Others come from the French Barbizon School. Still others are more recent dating from across the period of the 20th century.
There are some paintings whose signatures are non-existent but suggest the work of a Master. Others have signatures of an unknown, even a usurper delete s. Others are indecipherable, even enigmatic. Some are the work of famous painters such as Maurice Ligue or Paul Ranson, I am waiting for information from a second opinion.
I don't sell in a store, and my paintings are shown on my Facebook page : Art Antiques from Paris- with a picture and an information tag for each piece of work..
Therefore my prices are very attractive. One of my paintings by the artist Robert Giovani, representing the Cathedral of Notre-Dame de Paris is selling for $500. On eBay an antique store located in Beverly Hills, California is selling a picture by the same artist for $3,500.
I have been on exhibit at events in Las Vegas:
– Springs Preserve at the 5th Annual Grapes & Hops Festival.
– Académie Francophone de Las Vegas at the Beaujolais Nouveau.
As Paris being the hub of antiques arriving from around the world (China, Europe, etc…). In the near future I would like to direct my business to deal with special requests (ex : seascapes from a special period, Italian paintings…).