Art & Culture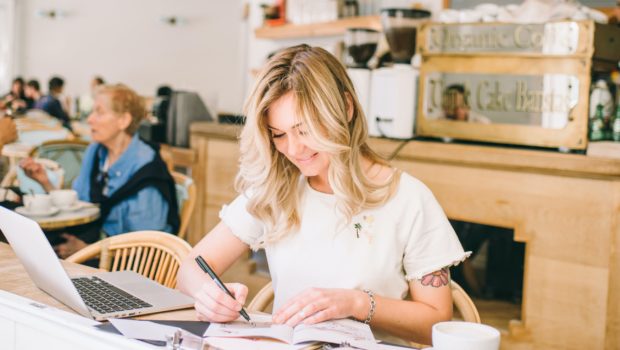 Published on March 9th, 2022 | by Max Mitchell
0
8 Ways to Make French Grammar Learning Easier
Explore the working tips on how to simplify the learning of French grammar for you. 
The French language sounds sweet as a melody and is considered to be the language of love. But what does it take to learn this language, including all French grammar rules? French is not the easiest language to learn and requires plenty of time to speak it fluently with the correct intonation and pronunciation.
We would like to share with you some little tricks that will make the process of French grammar learning more simple and pleasant for you. Check them out below!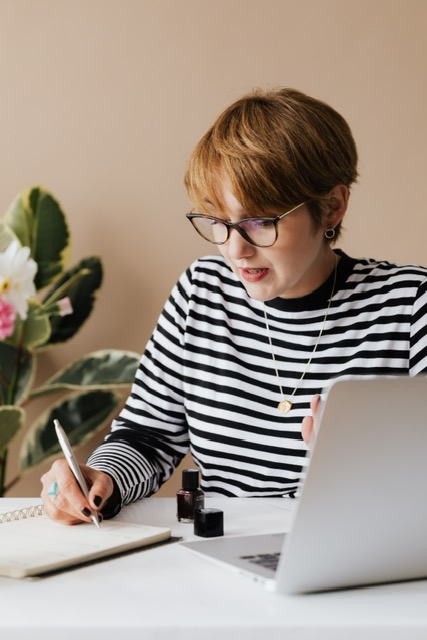 Listen to French-based Audios
As you know, when people move to a foreign country and get surrounded by native speakers, they have no choice but to learn the language. And when they listen to a foreign language on a daily basis, the process of learning becomes much easier and more seamless for them. So our sincere recommendation is to listen to French languages like audiobooks, audio lessons, music, watch movies in French, and so on.
It cannot replace other types of educational activities like attending courses, learning grammar rules. Listening to the French language will simplify the learning process and will show the grammar rules in action. If you have the opportunity to communicate with native speakers, then do not lose this opportunity to improve your knowledge.
Self-Studying Is Not Enough
To make the learning effective, each student needs to find the appropriate approach in education. Maybe it has to be individual lessons, group courses, online meetings with native speakers, or self-studying. The last variant can be a good choice if you are only a beginner. Before attending a learning course, you can get acquainted with the French language, basic grammar rules, spelling, etc. If you are willing to reach an advanced proficiency in French and its grammar, then self-studying may not be enough. Moreover, such type of learning cannot suit all students, as some people tend to procrastinate and postpone the tasks related to French learning.
Select the High-Quality Learning Textbooks
When you start learning French on your own or attend a language course, you will definitely have to buy textbooks to learn the theory of French grammar and other language peculiarities.
Commonly, these books provide students with grammar rules and examples of their usage. And let's take a closer look at the cases of usage. We recommend selecting high-quality books like CLE international that provide clear examples and relevant examples of using particular French grammar rules. The book has to be fresh and modern, written by real professionals or teachers, not self-taught people. The examples of using these rules have to be as simple as possible, meaning the use cases that you may face in your everyday life. More writing book reviews you can find on the online writing service WritingJudge.
Focus on Tenses Needed for Everyday Life
Basically, the French language consists of three main tenses—past, present, and future. Actually, all languages in the world consider these tenses as primary. However, French counts 20 different additional tenses to express the mood of the conversation like assumption, prediction, and others.
For instance, the English language also has 16 different tenses, but native speakers tend to use three basic tenses—past, present, and future. The same situation is with the French. To make French grammar learning easier and faster for you, focus on the tenses that native speakers use every day for simple conversations. Start from simple words and expressions to become proficient in fluent French and know how to write it correctly.
Start from the Basic Grammar Rules
This tip flows after the previous one. Start with the basics. But what does it mean? We all have gone through short essays about ourselves and our families at schools. And this is one of the great methods to learn basic French grammar. Based on the experience of writers from custom writing service BestWritersOnline, learning a new language always starts from writing and reading aloud short essays. They can be on simple subjects like describing your personality, your family, your hobbies, your native land, job, education, and whatever. Commonly, such topics are able to combine the most vital but simple words and phrases that will simplify the further learning of French grammar for you. Getting the first positive results will keep you motivated to go on with your education.
Try Not to Translate into English
French grammar can seem to be similar to English grammar rules, and it is not really true. We strongly do not suggest reconciling the words in French and English as well as translating from French to English as it won't take any advantage in learning for you. It is better for your French grammar skills to explore new words and rules with the definition in French or English.
Pay attention to our words—not a translation, just a detailed definition of the term or grammar rule. When you move to a higher language level, you will be able to read and understand all of these French grammar rules in French. So don't waste time on translation, but better dedicate it to learning.
Figure Out with Noun Genders
All nouns have their gender in the French language if we talk singular. Talking about plural words, these have both genders—feminine and masculine. French grammar has some peculiarities related to genders and is different from English, meaning some nouns may not correlate with the common gender. But such words are rather an exception to a rule. So the only way you can learn them is to write them down with the examples within the text and remember as many as possible for the first time. You should also choose simple examples and make associations with them to learn them more quickly.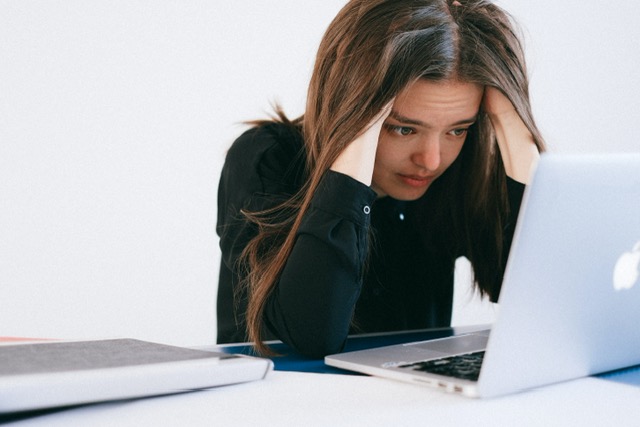 Intonation Matters
We all know the special pronunciation of French words that are really hard to display and learn properly. Along with French grammar rules and pronunciation, your intonation really matters for native speakers as it defines whether they understand your intent and mood or not. Even if you are not able to pronounce "R" properly yet and your accent is quite ordinary, your intonation is still very important for French citizens.
French people will likely forgive you for the grammar mistakes if you sound appropriate to the situation. Your intonation and stresses in sentences need to be clear to provide listeners with relevant information and avoid misunderstanding.

Taking everything into account, French grammar rules are not as complicated and weird as they may seem at first sight. The learning of foreign languages requires regular lessons, full involvement in the culture, and grammar peculiarities to make this process quick and effective.
Could you share your tricks in learning French grammar?
Header Photo Credit: Pexels