Art & Culture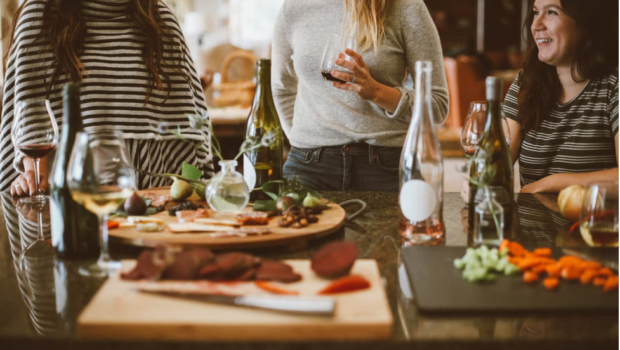 Published on September 23rd, 2022 | by Luke Smith
0
A French Approach to Healthy Aging
There's a reason why Coco Chanel and Ines de la Fressange continue to inspire models, stylists, and celebrities today. They, like many French people, understood the secrets to healthy aging and looked stunning well into later life.
However, even de la Fressange and Chanel had to work hard to age well. The laissez-faire approach — although a French expression — may work for many things in life, but aging is not one of them. Instead, you can take after the French in a different way and adopt an approach to aging that embraces reality, rebels against stereotypes, and makes the most of the golden years of your life.
Beauty and Botox
The French approach to aging is all about accepting reality and making the most of the here and now. But that doesn't mean you need to give up on your beauty regime or turn your back entirely on Botox or other treatments.
When taking the French approach to beauty and Botox, remember that less is typically more. French men and women don't skip the Botox treatment altogether, but they do take an easier approach in comparison to their American counterparts.
Instead of feeling guilty about a trip to the dermatologist, try to embrace your age and adjust your parameters for beauty a little. A few wrinkles and gray hairs can be a genuine addition to your appearance. Likewise, deciding to take control of your appearance to achieve the "natural" French look can be empowering and part of the fun of growing older.
Of course, you may have more to worry about than beauty and blemishes as you grow older. Your body is more prone to developing age-related conditions. For example, varicose veins are more likely to develop in folks who are over 40 years old. They usually look swollen and can be a little blue or black. There are plenty of ways to treat varicose veins, but a relaxed lifestyle that avoids excessive standing or sitting can reduce your chances of developing them.
Diet and Enjoyment
There's nothing more French than eating food you love with people whose company you enjoy. A good conversation goes hand in hand with a board of Brie, Roquefort, Comté, and fig preserves or grapes. But enjoying all that cheese, meat, and wine requires tactful moderation.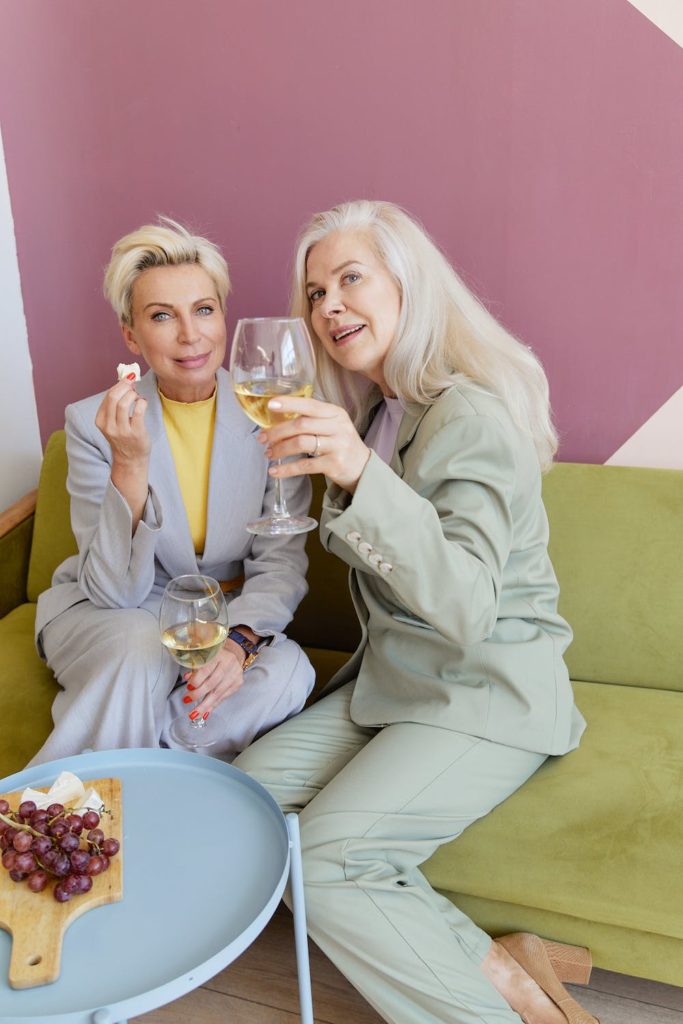 Despite the stereotype, the French don't eat sweet treats and fatty foods all day long. Instead, they make room for bourguignon and coq au vin by shunning processed foods and eating a diet rich in fruits and vegetables.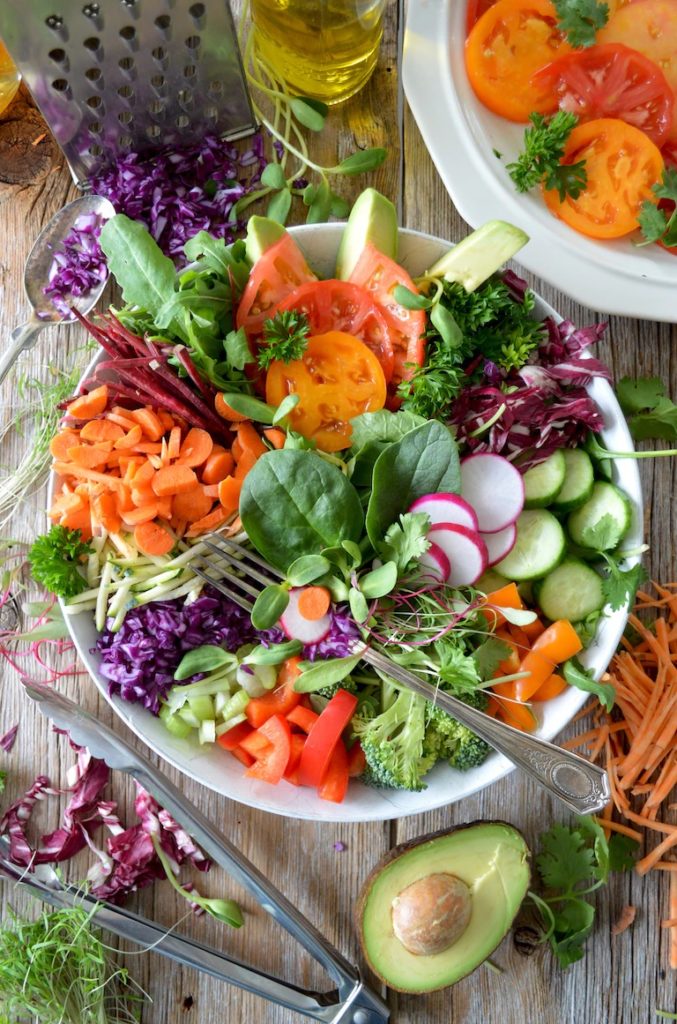 You can follow suit by adopting a diet that is a secret to healthy aging. A Mediterranean diet — like that embraced on the southern coast of France — encompasses everything you need to age well and can promote longevity and wellness. Opt for dishes that include lean proteins, like fresh fish and a little poultry. Small amounts of wine may also be a boost to your diet, but moderation is key to ensuring you maintain a healthy body and social life.
Socialization and a New Life
Unlike Americans, many French people have a strong connection to their community and work hard to preserve social bonds. This may be as simple as opening up their homes for dinner with neighbors or longer-term commitments, like maintaining an allotment and dishing out high-quality produce to friends and family.
You can learn from the example that French communities set by reaching out to neighbors and making friends with the folks who live near you. Getting to know your neighbors can improve your quality of life and form multigenerational connections to support you when you need it most.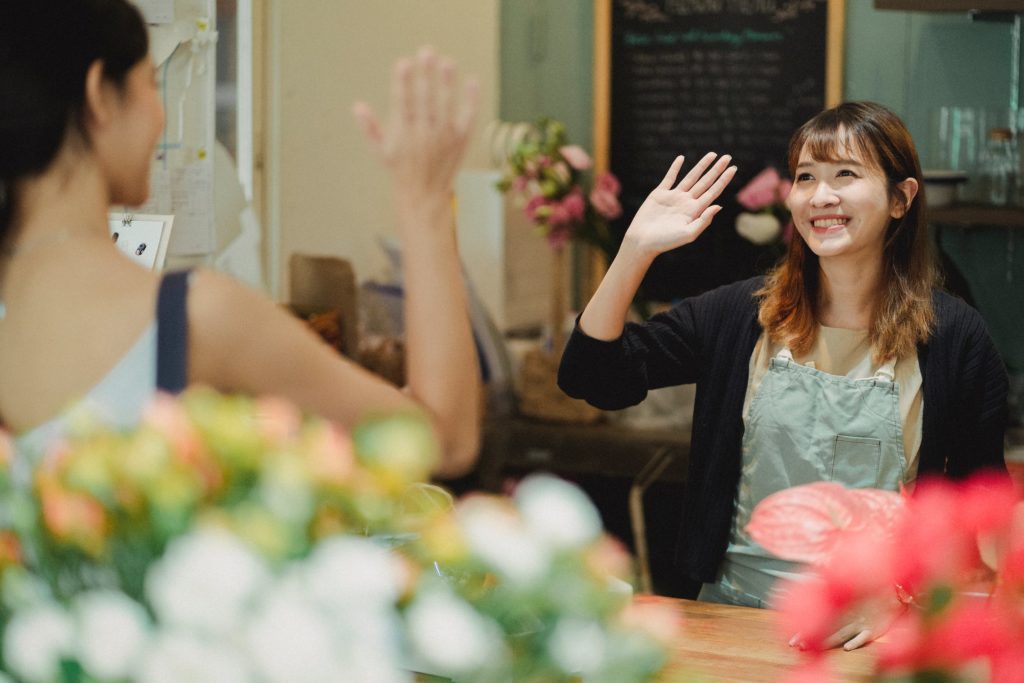 Of course, making friends with neighbors is always easier when they're willing to meet you halfway. Finding this kind of reciprocity may be challenging if you're planning to retire in the U.S. Instead, you could consider retiring to France and choosing to live in a community where clubs and organizations exist to help you meet like-minded people.
Timeless Fashion
It's hard to go wrong when following the French into the world of fashion. From tight runway-ready dresses to baggy linen shirts, the French know how to dress for every occasion and body type.
If the idea of creating a French wardrobe sounds appealing to you, start by compiling a few essentials. Denim — though an American invention — has been successfully adopted by French stylists. Look out for a straight-cut, slightly baggy pair of jeans with a faded look. Likewise, a few white, button-down denim shirts can give you an effortlessly fashionable day-to-day look.
Build around these staples with clothing that helps you feel comfortable in your own skin. French fashion hinges on the idea of elegance combined with nonchalant. This is particularly useful if you're learning to embrace your new figure and just want to feel "chic décontracté."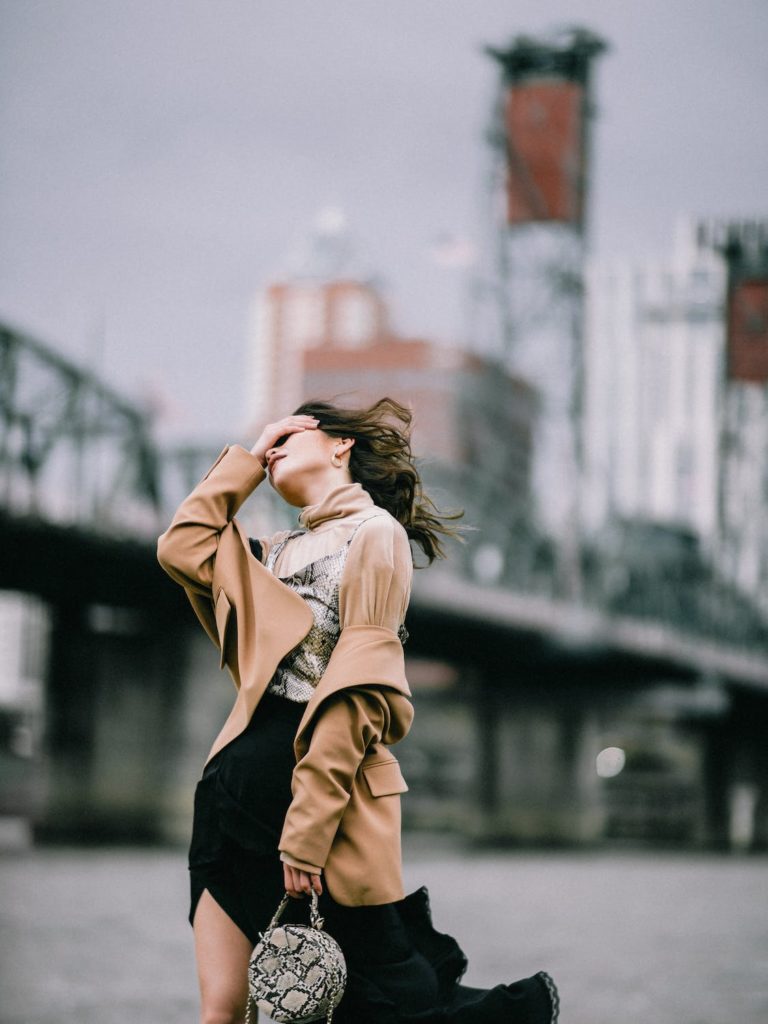 Conclusion
The French approach to aging can help you embrace your body in later life and help you make the most of your golden years. You may even discover new fashions that help you look better than ever before. You can bolster your health later in life by eating a Mediterranean diet inspired by the south of France and socializing with neighbors through shared allotments and community groups.
Header Photo Credit: Unsplash