Interviews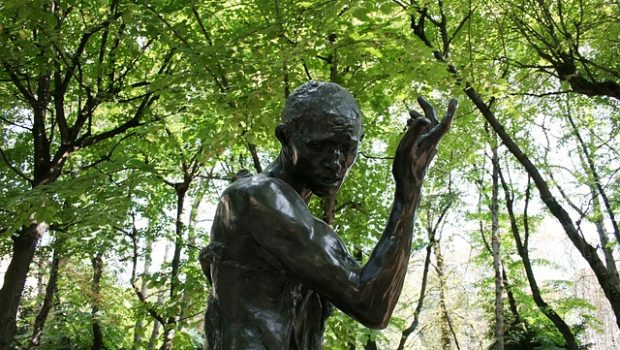 Published on June 22nd, 2021 | by Isabelle Karamooz, Founder of FQM
0
Alain Baraton: Author of the book "Mes Jardins de Paris" (My Paris Gardens)
Alain Baraton's latest book is set in Paris. From the shared garden to the feminist garden as well as to the political and military garden through the love and contemporary garden, the green spaces of Paris have no more secrets for Alain Baraton!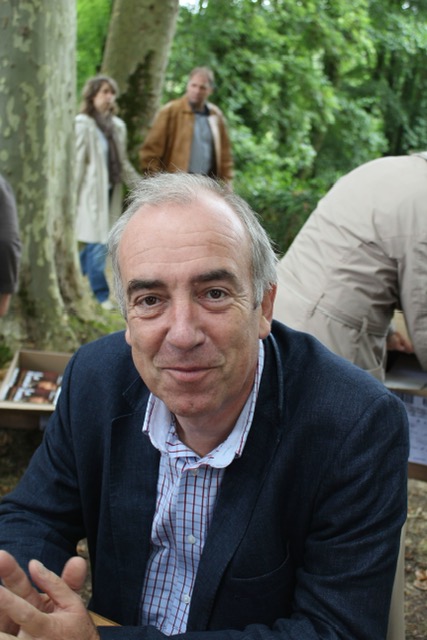 As head gardener of the Domaine national de Trianon and the Grand Parc du Château de Versailles since 1982, he also hosts a live program on the radio station France Inter devoted to gardens and has been a gardening columnist on the program La Quotidienne for several years since 2013. He has chosen to share surprising anecdotes and his gardener's impressions of the capital's green spaces in his book "Mes jardins de Paris." This accomplished gardener today shares some secrets about the lungs of Paris.
Header Photo Credit: Pixabay.
Why did you choose to publish a book on the gardens of Paris?
I have a friend who owns a house next to Notre-Dame de Paris. I started my book in the small garden next to her house, the Square René Viviani, which is home to a robinia, the oldest tree in Paris.
This one arrived in Paris as a seed. These seeds were collected in America and I thought it was already extraordinary that in this small garden, a tree had come from so far away to grow. I then asked myself several questions: why has this garden resisted construction, urbanization and pollution? Why did we want to keep this little piece of greenery where it is?
I thought it was wonderful that a man who talked to the stars and gave them names was given the name of a garden. Viviani was a 17th century Italian astronomer. Except that the Viviani in question is not the man who discovered the stars, he is another man who was a minister in the French government in 1914 and who invented the income tax, which is much less romantic. I realized that in the end we know nothing about the gardens, neither where they came from, like the old robinier (acacia), nor the origin of their name. There are many "squares Viviani " in Paris. For example, the Tuileries garden, why was it called that? I discovered it while writing the book because there was a factory where roof tiles were made, that simple. I found this fascinating and I realized that the history of the gardens of Paris is in fact the history of Paris.
So the square René Viviani is a garden which has a tree classified as remarkable by the City of Paris?
The old robinia or acacia is the oldest tree in Paris. It was planted in the 17th century, it's the oldest of all the trees and it's an old man. It's now maintained by a concrete beam but I love it because it's a tree that's almost 500 years old, in the middle of Paris. I find this extraordinary
Do other squares have trees like the one in Square René Viviani?
You have the Bois de Boulogne and the Bois de Vincennes, for example. There is also the Monceau park which has absolutely extraordinary trees and among others sycamores of great size. In the Buttes-Chaumont park, sycamores were planted under Napoleon III. This park, actually, has a dreadful history. Imagine that this part of Paris, a long time ago, was the place where people on death row were hanged. The place is really cursed. Near Paris, they used to put in quarries the dead animals and the trash of Paris,. They fought with the Prussians there too, so it was a cursed place.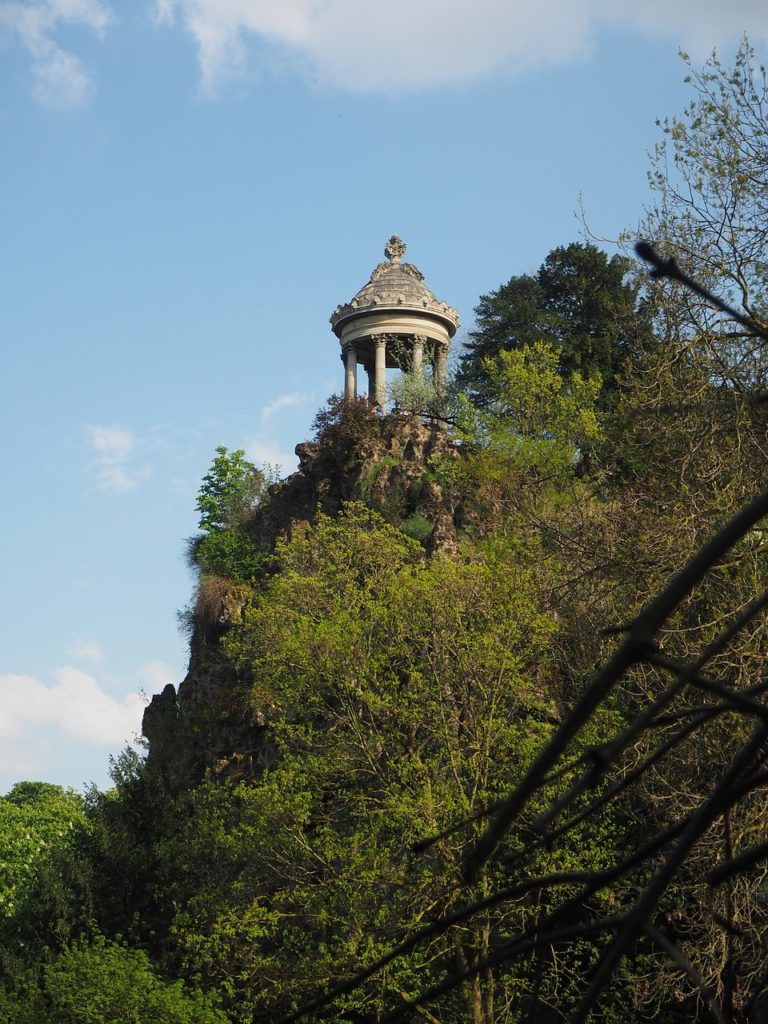 It was Napoleon III who considered that it was normal that the French, the Parisians especially, could all benefit from green spaces. Napoleon III realized that only the rich could enjoy greenery and so he created gardens in the worst places of the capital, like the Buttes-Chaumont, very close to where the Gibet de Montfaucon was located. That's where all the bandits and thugs were hanged. By the will of the emperor Napoleon III, it became a garden.I like this idea that a man like Napoleon III could transform sordid places into beautiful gardens. Now, in this place, very beautiful trees, poplars, and absolutely fabulous sycamores grow.It isn't necessary to have an old garden with big trees for the garden to have value. The garden of the Marais, is a very small square that you can't see from the road.It's the Anne Franck square. When Anne Frank was hidden in Amsterdam, to escape the Nazis, she could see a chestnut tree from her window, it was the only link she had with the outside world.But this chestnut tree died a few years ago. To perpetuate the image and the memory of this tree, the gardeners had harvested its chestnuts, and today the chestnut tree that grows in the square Anne Frank is directly produced by a chestnut from the tree of Amsterdam.It holds a very symbolic value. The Nazis killed Anne Frank, but through this tree they couldn't kill her memory. I like this idea that a tree can transmit a memory. So all squares or almost, are planted with trees and all trees have things to tell us. There is the main story and the small story and then there is the anecdote. You yourself, for example, by your profession, may know what a chestnut tree is. I don't know if the expression is used on the other side of the Atlantic, but it's commonly used in France. For journalists, a "marronnier" (chestnut tree) is a subject that comes up every year. For example: the departure on vacation on July 1st on television is a "marronnier". I am sure that back in the US, this year on Christmas morning, the headline was the opening of the presents at the bottom of the tree, this is what we call a "marronnier". Well, this chestnut tree, the real one, existed in the Tuileries garden.It's a chestnut tree under which the Swiss guards who died during the invasion of the Tuileries under Louis XVI were buried.The Emperor's soldiers then wished to celebrate the memory of their colleagues who died in battle every year on a fixed date. The journalists at the time, who didn't always know what to talk about, knew that every year on that date, there was a demonstration in this garden. The famous chestnut tree has then become a journalistic expression .This is exactly what I wanted to say in the book. Behind a tree, there's a history, a tradition.It's sometimes the witness of great events and also of personal events. There are children who learned to walk under a lime tree, you have people who said "I love you" for the first time under a tree. Trees are the witnesses of a whole life and I wanted to pay tribute to gardens and trees
In the Luxembourg garden, many children play near the water point with small boats, lovers stroll there or sit on a bench in the shade of a tree…
Imagine, these children who played in Luxembourg and who come back 30 or 40 years later, when they discover that the small tree under which they played, became a monster, it is amazing and that's why trees are precious beings, that's why I wanted to talk about it. In fact, in big cities what interests me are gardens, for example the Champs-Elysées. How many Parisians know that André Le Nôtre created the avenue of the Champs-Elysées, so this was also an opportunity to remind the French, my fellow countrymen, a little of the history of France.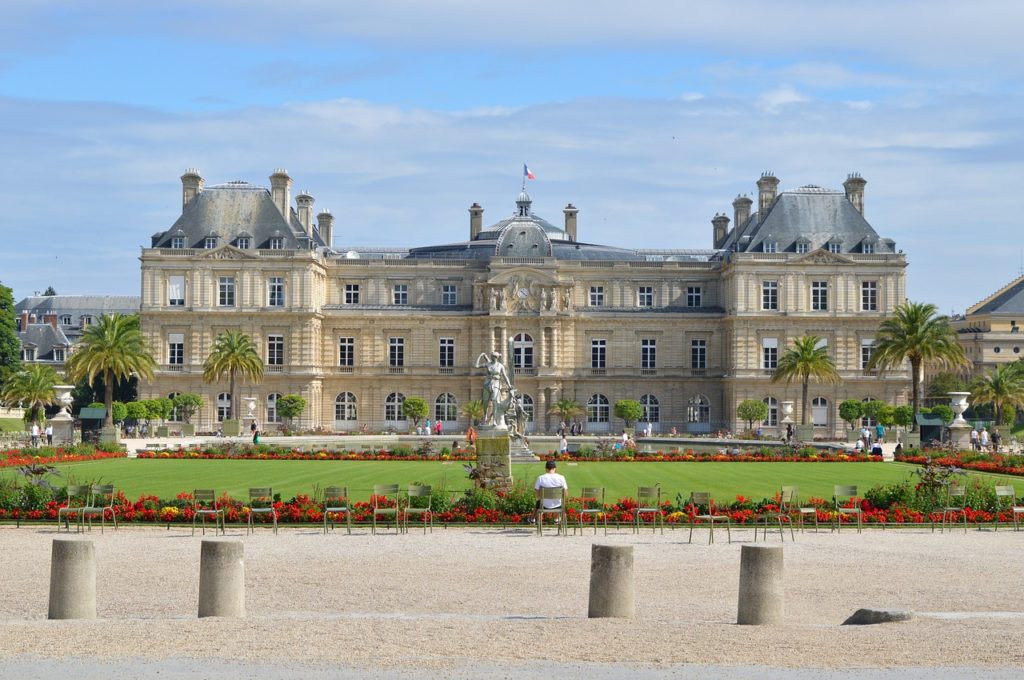 You also mention the garden of the Rodin Museum which has known many tribulations… and which has sheltered many aristocrats and royal families. The daughter-in-law of King Louis XV, Anne-Louise-Bénédicte de Bourbon, Duchess of Maine, became the owner of the former residence. The garden was then profoundly modified and was inspired by the model of the Trianon in Versailles. It became the Hôtel du Maine and then the Hôtel de Biron (of the Maréchal de Biron). This garden has been admired by all. Can you briefly explain how this residence became one of the wonders of Paris at the time?
I can't remember the name of the person who took over the garden and embellished it.And as you rightly said, Louis XV's family bought this really wonderful place and then it went downhill a little. The Hotel de Biron, as it was originally called, was bought back and the pool was permanently closed by nuns who could not afford to maintain the garden during the French Revolution. They started to fill up the basins and to build houses of questionable taste.So much so that the garden becomes frankly abandoned until the day when Rodin, the great Rodin (at the time, an incredible personality), discovers this place left abandoned. There are brambles, fruit trees, and quantities of rabbits. He moved to the hotel de Biron, and worked there. In fact it wasn't his studio, but his place of display, his office in a way. And when he died, he donated his entire collection to the Hôtel de Biron, and therefore to France. It then naturally became the Rodin Museum. What I find very amusing about the Rodin Museum is to imagine the debates about the restoration of such and such a garden.A bit like in Versailles, when we restore a part of the park, in which era should we rebuild it? What era should it be rebuilt in : Louis XIV, Louis XV or Louis XVI and why not Napoleon. Well, for the Rodin museum I think that it would be funny ,if we had to restore it,to put it back in the same state that Rodin himself discovered it. We stop maintaining everything, we bring the rabbits back. That restoration would be the fastest and least expensive restoration in the world. It 's true that this garden today has recovered its brilliance and beauty. When you discover the Hotel de Biron, you are charmed by the " Penseur de Rodin " and then " La porte de l'Enfer " and " Les Bourgeois de Calais ". It's a place that I like very much and the soul of the previous owners has been preserved. This is the story of a garden that was the most beautiful garden in France at the time, even the garden of the Trianon was considered of lesser quality than this one.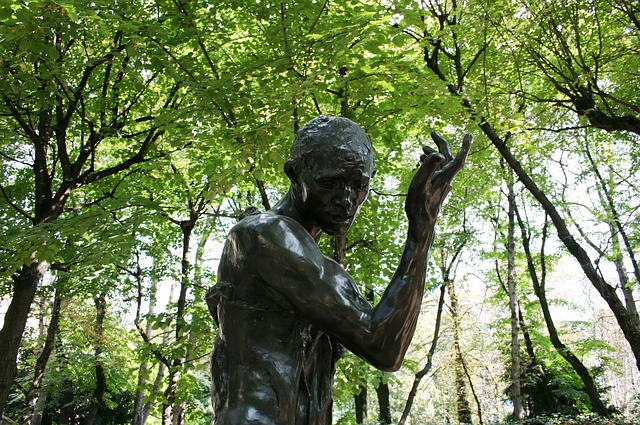 Your account describes the history of the most popular gardens as well as the lesser known and less glorious gardens, ignored by the French. There are also gardens that are not open to the public, such as the park of the Hôtel de Matignon, which covers "three hectares" and can be visited only on rare occasions. These parks can host treasures such as the largest plane tree that the Elysee has on its lawn.
Is it true that one is only allowed to visit this garden once a year? A quick word about that.
It's true, unless you are a friend of the President of the Republic. But I didn't talk about the gardens that we never visit, like the Elysée garden or the garden of the Hôtel Matignon, which can eventually be visited under certain conditions. When we see the sycamore tree to which you allude, it's like a garden that has witnessed the entire Republic. This garden has known everything. It even knew this former President of the Republic whose name I forget, who was a little crazy. The sycamore tree of the Elysée Palace is perhaps too young to have known, for example, one of its first owners, the Marquise de Pompadour, but this tree may have known Napoleon when he settled there. It witnessed many events. To come back to the slightly crazy President, it was Paul Deschanel who thought he was a crow, and he climbed in its branches, that' s quite crazy. The gardens of the Elysée are very beautiful and there is this sycamore tree which is a magnificent witness of the history of France.
Later on in your book, you also talk about "resistant gardens", Martin Luther King has his Parisian garden. I note this, you regret that nowhere is it possible to read: "we must learn to live together as brothers, otherwise we will all die together like idiots." So your civic and political commitment has now been invited into your book?
No, what I wanted to remind you is that gardens are places of union, gardens of communion, when you talk about the Martin Luther King garden. It is indeed good to remember that this man defended a lot of values and I think that we're living in terrible times today, I think that racism, anti-Semitism, human stupidity is progressing at a great pace, I'm even convinced of it. I think that from time to time we should remember that men like Martin Luther King did wonderful things. We attribute to them magnificent gardens but I would have liked when we enter the Martin Luther King garden that we could at least find some of his great words and it's not the case. I find that a little bit of a pity.
When you mention the Federica Montseny garden (formerly the Louis Armstrong garden), you say that it's rare for Parisian councillors to celebrate a foreign artist, but this one honors a Spanish feminist who campaigned for abortion rights. Then there's Tolstoy, for example, who also gave his name to a garden and as everyone knows, he was a pacifist and he appreciated women. In your book, you say that many gardens have been built for women but that those with a female name are very few. With the mention "women" and "feminist garden," you'll reach a female readership…
Yes, it's very very rare in fact and you're also talking about foreign personalities. I notice that in France and abroad too, we're always very sanctimonious. In fact, we like to make declarations of intent and forget them the next day. I find it a bit sad that women are the first ones to be forgotten when it comes to street or garden names. There are also very few gardens that have foreign names. So, a garden with the name of a foreign woman isn't obvious and this book was the occasion to remind that women or foreigners have contributed to make France the country it is today.
To pay tribute to women, to pay tribute to some personality…
I would say not only to women, but to humanity. It was Aragon who said that the woman is the future of man and I've always thought that when we name a street after a man, it is often a military man and when we name a garden after a woman or a street, it's always to salute a great human gesture. Women have the advantage of having contributed exceptional things in the field of science and culture, and they are not thanked as they should be today.
This woman, Federica Montseny, was honored as a Spanish feminist who had militated for the right to abortion. In certain countries, and in particular in the United States, it's still a great debate.
Even in Europe. In Hungary, there are things that are in the process of changing, but it is important to know that the women you're referring to, are women who have fought for certain causes. Thirty years ago, 40 years ago or even more, it wasn't at all easy to stand out and protest as they did. These courageous women showed their opposition to certain rules at the risk of their lives. It's important to know that at that time (and still today) it was better to be a man to be heard. These women were pioneers, they fought for women's rights.
Why did you choose Sarah Bernhardt Square in particular?
I love this woman, because Sarah Bernhardt is certainly the only actress whose name has stood the test of time. I learned today that when a woman did theater or dance, she could be called "Mademoiselle", so the great actresses could continue to be called "Mademoiselle". In fact Sarah Bernhardt was not married and she was called mademoiselle. At that time, it would have been indecent that someone next to Sarah Bernhardt dared to be called madame. She also had a fortune that she spent strangely. For example, she raised a crocodile in a bathtub, at her home in the middle of Paris, still not a common thing. She is also a woman who had the courage to go to the trenches in 14-18 to encourage the soldiers, despite the fact that she was amputated of a leg (after a knee operation), I found that extremely courageous. Sarah Bernhardt was exceptionally beautiful as can be seen in many photos. She is a woman who had posthumous fame and I think she really deserved to be in this book, because she is a woman who interpreted incredible roles and who did wonderful things. She is one of those women who actually stood up for what they did. And Sarah Bernhardt gave back to the theater. Before she became the great tragedienne that she was, the profession of actress was not very famous.
In the foreword, you place the action in the gardens of Paris "which have seen many artists pass through…," "you have to sit there for a moment to better immerse yourself and enjoy the place. "You then talk about "enjoying" the "music of the gardens" as you like to say. Why was it important for you to begin your work with the gardens dedicated to singers and actors?
Because I believe that today's artists don't have the place they deserve in our society. When you look at the names of the streets in Paris, many are dedicated to soldiers. I find it unbearable that people who spent their time killing others have been given the names of boulevards. Whereas when you give the name of an actor or a singer you're moving towards a message of peace. It's a comforting message ,so I really wanted to talk about those who have enchanted my life. If I ask you today which were the great doctors of the XVIIth century, you'll have to think before giving me names. If I ask you to give me the name of some political strategists you'ill hesitate but if I ask you the name of an actor of the XVIIth, immediately you say Molière. What I mean is that we remember the great names of literature, the great names of the theater, but we don't necessarily remember the great names of those who led our country. I also wanted to start with the singers, in memory of my maternal grandmother. I had a grandmother, who 's no longer with us, who adored Tino Rossi. I speak about it by the way, there is the garden "Tino Rossi," and he's still a best selling singer in the world. He's with the Beatles, Abba, Michael Jackson and Elvis Presley, one of the five biggest selling artists of all time. My grandmother when we spoke about Tino Rossi, she immediately had eyes which sparkled. Who remembers Tino Rossi today, some remember that he sang "Petit Papa Noel ", but apart from that, his name is disappearing. But when you name a garden after a personality, it allows that name to cross the centuries and to continue to live. I think that a soldier does his job but I think that for a singer it's more of a passion, it's a priesthood, it's a desire and if you like the singer you remember them. If you don't like them, you move on to something else, nobody forces you to like a singer. On the other hand, they force you to respect a soldier. I would pass a law that would force us not to give street names to politicians or soldiers but only to humanists.
Among the green spaces you mention in your book, which ones have a special place in your heart? Which places do you think are worth visiting?
This is a very difficult question because a garden depends on your state of mind that day. Meaning that, there will be gardens you find very beautiful when you're alone or a bit sad, some gardens you prefer to enjoy with company, with people, with friends . It all depends on what you're going to do in a garden: do you go there to listen to the birds singing, to read, to run, do you go there to think, to relax, it really depends. When I talk about the garden of the house of Balsac for example, I like the idea that there is the shadow of Balzac in this garden. He's there, you feel him and it's comforting, something quite pleasant. A garden that I like very much, for example, is the garden of the museum of romantic life near Pigalle. It is a small garden which is marvelous, cosyl, but very pleasant. You have squares or gardens which really deserve that one lingers there, like the square Viviani. A garden that we never talk about is the Nicole-de-Hauteclocque garden. It's the smallest in Paris, there is not a single tree but it's located in an unlikely place, in the heart of Paris, in a small alley where two people can't even cross each other. Nicole-de-Hauteclocque, who was a French politician, loved gardens. When she died, this place was transformed into a small square. I find it amusing, I like this little garden because it's not really a garden, it's like a little wink. You also have the garden of the greenhouses of Auteuil and the garden of the Palais Royal. We didn't speak about the Jardin des Plantes. It's an extraordinary garden. It has an absolutely fabulous history. There are the gardens of the islands. I speak a lot about the gardens of the islands, Ile de la Cité to Notre-Dame. They are wonderful places, because you have an extraordinary view on Paris and on the Seine. There is nothing more beautiful than this garden when you're not well and feel romantic. If you're nostalgic for Louis XVI, the square Louis XVI used to be a cemetery and is now a place of meditation. It's not my favorite garden but each garden influences me according to my state of mind.
What is the main interest of the poets' square with this hundred or so plaques engraved with the prose of more or less known authors and placed along the alleys. You give us several extracts of poems? This place, for example, is an enchantment for the lovers of poetry and literature.
I love this garden because it's in an awful location. It is stuck right next to the périphérique (the ring road around Paris), not far from a big avenue where there is a huge traffic. So this garden is always noisy. But indeed, these garden plates allow you to read poems, hence the name Jardin des poètes, "garden of poets". I found the idea funny, but honestly it's not a pleasant place to come for a stroll, it's really too noisy. Yes, it's true you can linger to read some parts of poems of more or less known people, there are some statues and busts of poets. It's an amazing garden, located next to the square of the Auteuil greenhouses. Some of the plaques are a bit covered with ivy but there are some wonderful sentences that we can still decipher.
I think that this square is interesting for tourists who are passionate about poetry, it is a place to discover.
Completely because it's an opportunity to discover a garden in a different way. Usually, a garden goes from tree to tree, from child's play to child's play. Here we go from poem to poem, that's what makes its charm, but it's not, and far from it, the most beautiful garden.
How do you distinguish between parks, gardens and squares?
I tried to explain it in the book by reminding the differences. In fact a park is a large garden planted with forest species, that's the subtlety. A garden is made up of ornamental trees and in the park there are areas planted with forest species, even if this is questionable. Finally, there is little or no difference between a garden and a square, except that a square is a public garden, there is no private square, the square belongs to the city.
It's interesting, so a square would be more in a museum for example…
Not necessarily. In a museum, it can be a garden, because the museum rarely belongs to the city. The square is usually in the middle of a crossroads, it is surrounded by fences and its purpose is to allow children to relax but it is a garden that belongs to the city.
So at the Musée de la Mode Galliera, is it a square or a garden?
It's a garden, because as soon as the land accompanies a building, it becomes a garden. For example, you have a building at the Petit Palais around which a garden was laid out. Originally the place was private, but let me remind you that the original name is always kept. For example the gardens of the Palais de Tokyo. Let me explain why it is called the Palais de Tokyo. It's because in fact it was built on the quay of Tokyo in 1918, this quay which borders the Seine is called like that because the French wanted to thank the Japanese for helping them fight against the Germans. In 1940 it was the opposite. The Japanese were not on the side of the French, they were on the side of the Germans. We can no longer thank a population that in some way betrayed us, so we'll thank the United States hence the name "Quai des Etats-Unis". But the Tokyo Palace was built on what was called Quai de Tokyo and it will therefore permanently keep its name.
It was really interesting to discover all these gardens and I asked myself the question: but for which audience did you write this book? What audience would you like to reach?
In fact, for people who frequent gardens and who want to know more about them. For Parisians who don't know how rich the city of Paris is in gardens and how many there can be. For tree lovers who will perhaps discover, thanks to me, the presence of quantities of marvelous plants in the capital; For all nature lovers, and then to remind people that the world of gardens is vast and that for the gardener that I am, there is not only Versailles, other gardens also exist.
Very well, there are also all our readers and those who are going to discover the article on "Mes Jardins de Paris", tourists who are keen on history and who do not know Paris well and who also want to discover the gardens, Paris and its history, all its secrets. Because, in fact, they are historical anecdotes and secrets that you reveal to us on the lungs of Paris.
And now that you have written this book, what do you feel?
The satisfaction of having written a great book and the pleasure of the work accomplished. Writing a book is always complicated, it's always stressful and I'm finally happy to have reached the end of what I wanted to d,.Trying to write a book that is pleasant to read and that is not repetitive, because writing a book on gardens without repeating oneself is not so simple. So I'm quite happy to have been able to talk about Lamartine, Tolstoy, Brassens and many other people in the same book and to have reminded us that, finally, we need gardens to be happy.
How long did it take to write your book?
I started three years ago.
The best thing is to go and discover the gardens. To go and see, feel and smell nature, listen to the birds and then all the noises, everything surrounding the gardens. Thank you for having been kind enough to answer my questions.
This article was translated in English by Marie Pireddu.