Art & Culture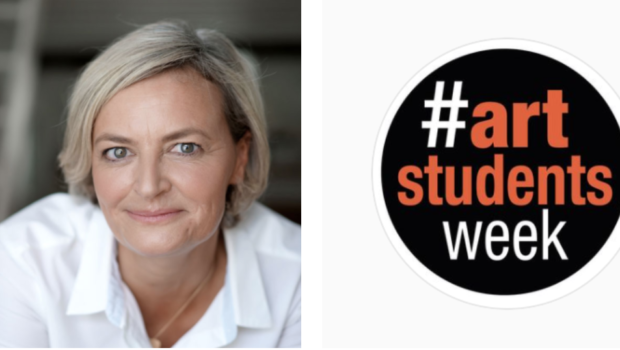 Published on March 26th, 2021 | by Laurence de Valmy
0
Discovering talent on Instagram with Art Students Week
One of the challenges for young artists is to be spotted. Since 2015, art critic and journalist Alexia Guggémos has mobilized a network of French professionals to support young creation through the Art Students Week competition. A real modern approach of art criticism!
From April 5th to 11th 2021, for its 6th consecutive year the artistic competition Art Students Week awards an artist whose work is spotted on Instagram. The operation is aimed at artists under 30 who have completed artistic training.
The principle is simple: participants post up to 9 images on their Instagram account, mentioning the name of the operation #ASW21. The competition is open to all international artists since the social platform has no borders. The operation received the support of the Maison des Artistes in France. Composed of professionals (art critics, AICA members and artists), the jury will determine the Grand Prize winner who will receive an endowment in vouchers on the DALBE site, a French cooperative, leader in the distribution of products for artists , and will benefit from an ArtyBook monographic publication by Tribew editions.
Partner of the operation, French Quarter Magazine will interview this winner with a promising future.
"I am delighted to be able to support young creators and to follow the path of the winners over the years", confides Alexia Guggémos, who in 2021 emphasizes the narrative proposal and a dynamic viewing experience. The Art Students Week competition mobilizes several hundred participants each year and with the global health crisis, it is growing. Among the schools that have already responded massively, the Campus Fonderie de l'Image or the School of Fine Arts in Lyon.
InstaLives are organized in March on @art.students.week with artists who are members of the jury. They will testify to their practice of the social platform with, for example, a meeting with Niko Lefebvre, winner of the first edition of Art Students Week (@le_jogging), Anne Horel, social media artist who became known for her very creative use of Instagram filters (@annehorel), Pierre Giner, pioneer of digital art and game design (@ pierre.giner), Ned (@ ned9eme), street-artist, co-founder of the 9collectivee conceptand Lek (@lek _______ 75019), member of the duo Lek & Sowat and his singular writing of stories.
Find the winners of previous editions on www.artstudentsweek.com and follow the competition on Instagram @art.students.week