Business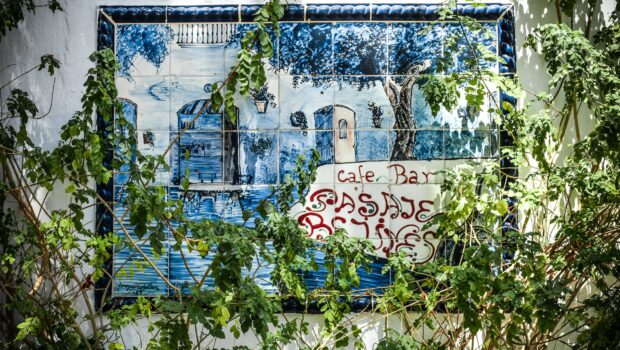 Published on April 24th, 2023 | by Anil Baswal
0
Creating an Outdoor Oasis: The Art of Building a Beautiful Garden Kitchen
French culture is renowned for its art-de-vivre or lifestyle, which is all about living beautifully and enjoying the simple pleasures of life. From delicious cuisine to beautiful gardens, the French have a knack for creating spaces that are both functional and aesthetically pleasing. If you're looking to create a beautiful garden kitchen, this article will provide you with some tips and ideas to help you achieve that perfect blend of form and function. By carefully planning and choosing the right materials, appliances, and location, you can create an outdoor space that is both practical and beautiful, and that reflects the timeless elegance of French culture.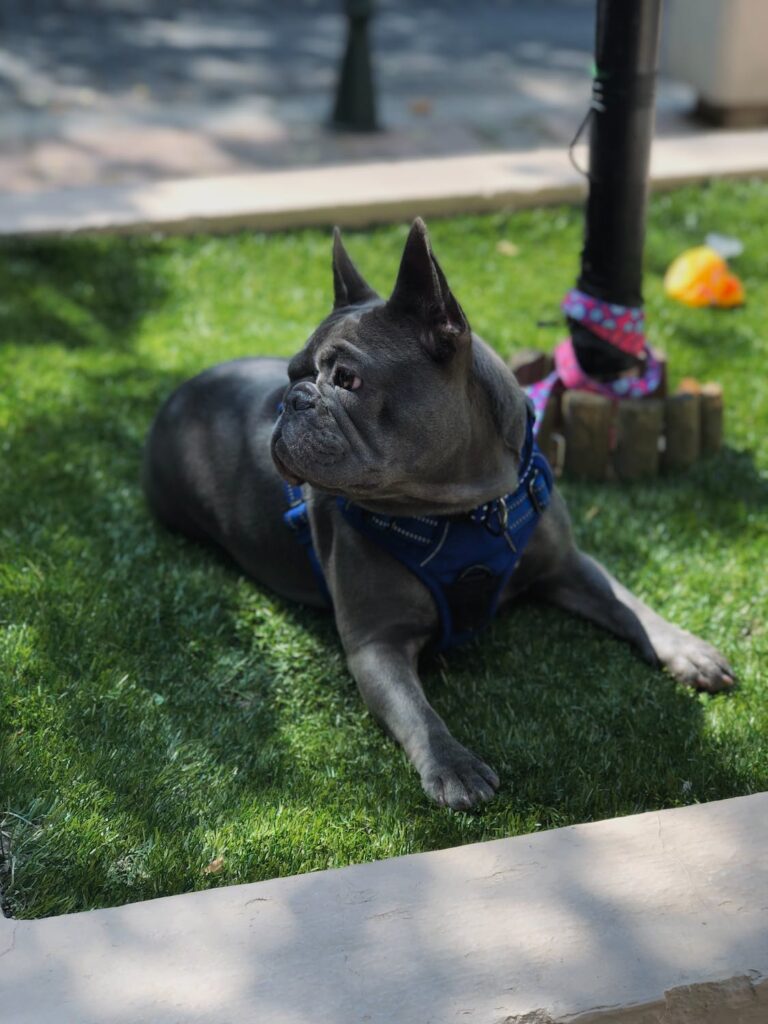 Building a beautiful garden kitchen can be a fun and rewarding project that not only enhances the beauty of your outdoor space but also increases the value of your home. Whether you're a seasoned DIYer or a beginner, creating a stunning outdoor kitchen requires careful planning, attention to detail, and some creativity. In this article, we'll provide you with some tips and ideas to help you build a beautiful garden kitchen that you'll love to use and show off to your friends and family.
Determine the purpose and budget
Before you begin your garden kitchen project, it's important to determine the purpose and budget for your outdoor space. What do you want to use your garden kitchen for? Do you want to host dinner parties, cook for your family, or both? Will your garden kitchen be a standalone feature or integrated into your existing outdoor space? These questions will help you determine the size, layout, and features of your garden kitchen according to The Designer Rooms.
Once you've determined the purpose, you need to set a budget for your project. Consider the cost of materials, appliances, labor, and any other expenses. Be realistic about your budget, and try to stick to it as much as possible. You can also consider financing options, such as a home equity loan, to help you finance your project.
Choose the right location
The location of your garden kitchen is important for several reasons. First, it should be located in an area that receives plenty of sunlight and has good airflow to ensure that your cooking area stays cool and comfortable. Second, it should be located near the house for easy access to utilities, such as water, gas, and electricity.
Consider the natural elements of your outdoor space when choosing the location. For example, if you have a lot of trees or plants nearby, you may want to choose a location that is shielded from falling leaves or debris. You may also want to consider the view from your garden kitchen and choose a location that offers a beautiful backdrop, such as a garden, pool, or natural landscape.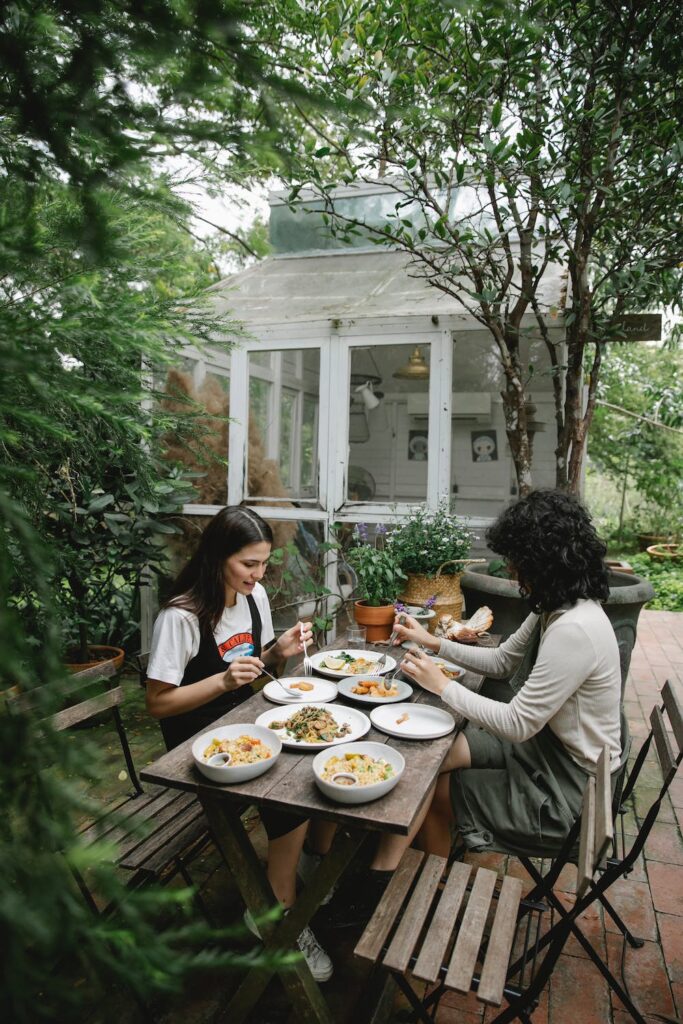 Choose the right materials
The materials you choose for your garden kitchen will have a significant impact on its overall look and feel. Consider using materials that are durable, weather-resistant, and easy to maintain. Some popular materials for outdoor kitchens include:
Stone: Natural stone such as granite, marble, or quartzite, can give your garden kitchen a classic, elegant look. It's also durable and easy to clean.
Tile: Porcelain or ceramic tiles can be used to create a variety of patterns and designs for your garden kitchen. They're also easy to clean and maintain.
Wood: Wood is a popular material for outdoor kitchens because it adds warmth and natural beauty. However, it requires regular maintenance and may not be as durable as other materials.
Stainless steel: Stainless steel is a popular choice for appliances and countertops in outdoor kitchens. It's durable, easy to clean, and can give your kitchen a modern, industrial look.
Choose the right appliances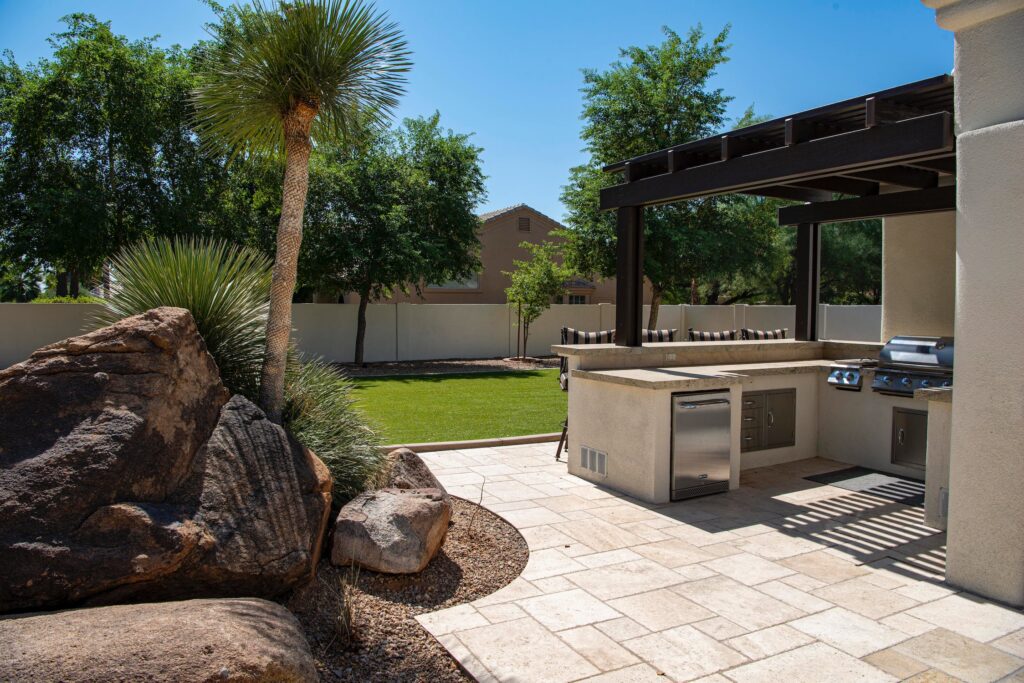 Choosing the right appliances for your garden kitchen is essential for creating a functional and efficient space. Consider the type and size of appliances you'll need based on your cooking needs and preferences. Some popular appliances for outdoor kitchens include:
Grill: A high-quality grill is a must-have for any outdoor kitchen. Consider the size and features of the grill, such as side burners, rotisseries, or infrared technology.
Refrigerator: A refrigerator is a convenient addition to your garden kitchen for storing food and drinks. Consider the size and type of refrigerator that best fits your needs.
Sink: A sink is essential for outdoor cooking and cleaning. Consider the size and material of the sink, as well as its proximity to the grill and other appliances.
Ice maker: An ice maker is a convenient addition to your garden kitchen
Ensure any business creating a new garden kitchen for your home also offers a building warranty. This will ensure peace of mind.
Header Photo Credit: Artem Lysenko from Pexels