Interviews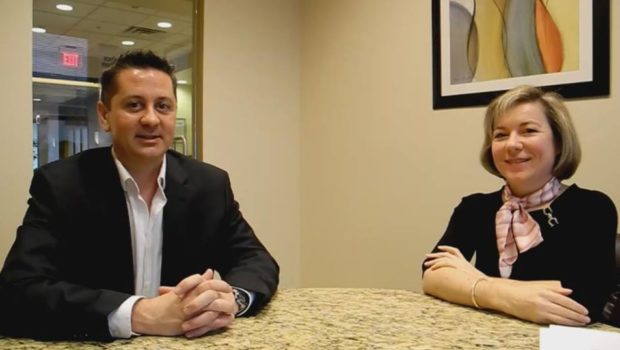 Published on July 12th, 2014 | by Isabelle Karamooz, Founder of FQM
0
Interview with Eric Auger, Honorary Consul of France in Las Vegas
Interview Credits
Interview Subject and editor: Isabelle Karamooz
Interviewer: Isabelle Karamooz
Editors: Isabelle Karamooz, Janice Kennedy
Interview transcript: Gene Belin
Videographers: Pascale Nard, Denis Pinson
INTERVIEW CONTENT :
Isabelle Karamooz: Bonjour Eric, how would you describe yourself in three words ?
Consul Eric Auger: In three words: hardworking, motivated and tenacious.
I.K. : How long have you worked as the honorary consul for France in Las Vegas ?
E.A. : In Las Vegas, it's been about three and a half years. It went by really fast.
I.K. : Why did you chose to be one of the honorary consuls of France, and could you also please specify what your role entails as the honorary consul ?
E. A. : Well I became honorary consul when the previous one retired. The French Consulate asked him to recommend three possible candidates for the position so I interviewed for it and after about a year of interviews and background checks, the position was made available to me. So I chose to take it because I wanted to stay connected to the French community, the French culture and also I thought it was a great way for me to give back to my country, even though I live far away from it.
I.K : Can you provide examples of why people get in touch with you as a honorary consul?
E.A. : There are three different aspects to what I do, there is an administrative aspect for French people who are here who need help with documents such as passports and certificates for their social security and so on. There is also a cultural aspect to it where I try as much as possible to promote the French culture here in Las Vegas helping the associations and some of the schools near and around Las Vegas.
And then the last duty is help French people, French citizens who are in difficulty here in Las Vegas because sometimes they find themselves in pretty delicate situations and so I need to intervene and help them out of it. You know it does happen, it's Las Vegas. On occasion we have one or two people who need my assistance because they are really stuck.
I.K. : How do you combine your regular job with that of honorary consul?
E.A. : Well it's um here's the thing with being honorary consul is that there are no real hours for it, so sometimes I could get a call for it in the middle of the afternoon or in the morning or even in the middle of the night. If it's an emergency situation, I just go. So it is a lot of combining the demands that are so variable that I make it fit somehow in my schedule. And of course every week I meet with the French people here who need my help so there I have a set schedule. But other than that it is when I am needed basically, no matter what time.
I.K. : How often do you visit France? Where do you tend to go?
E.A. : I try to go back once a year to visit family, so we either go to the north of France in Lille which is where I grew up, or down to the south of France in Cannes where I was born and I still have family as well there, so we try to combine both.
I.K. : Which five words would you list to describe France ?
E.A. : Well food, of course, start with food. Culture, wine, France and its history.
I.K. : Which five words would you list to describe the United States ?
E.A. : Powerful, hard-working, extremely hard-working, very diverse geographically, multiculturalistic, land of opportunity and it is a country where there is no limit to how much can be done as long as one is willing to put the work in it.
I.K. : Can you foresee yourself moving back to France at some stage?
E.A. : You know I've never given it much thought it's not impossible but that is not part of my plan right now.
I.K. : How do you keep informed about France ?
E.A. : Mostly on the internet, this is probably the best source of information so checking the news, checking the AFP websites and TV5.
I.K. : How is France perceived by the American people ?
E.A. : You know it's a bit of a love and hate relationship but France has a long history with the United States. We go way back. And so there are some misconceptions sometimes but they are pretty easy to break through because once people understand that even though we are very similar, we live 8,000 miles away from each other and we have different cultures, a different history and I think it's important to keep an open mind and to be able to accept whatever is happening whatever the way of thinking is. So. But also I run across a lot of Americans who love France, who love the language who learn the language and who have been there many many times and who only have good experiences. So I think the truth is in the eye of the beholder it depends on the person. It is mostly positive.
I.K. : In your spare time, which hobbies do you prefer ?
E.A. : That's another question because spare time is not a part of my vocabulary but when I do I just spend time with my two children. That's what I enjoy doing when I am not working.
I.K. : What is next for Eric Auger ?
E.A. : A lot of things, some I cannot talk about because it's kind of further away in time. But what's next for me would be to continue to be the honorary consul and continue working as a real estate agent, growing my personal business and you know at some point turn it over to my children.
I.K. : Your message to French Quarter Magazine readers is…
E.A. : For the American listeners and readers I would say "go visit France" of course you want to go to Paris because it is the capital, but I would also say go to the countryside, "go visit the places where tourists don't go and you will see that the experience is really, really memorable." And for French people who are watching us now I would say if you have a chance to come visit the United States and spend a little bit of time here, come discover this country because it is really an amazing country.
I.K. : Thank you Eric for letting me interview you and have a wonderful day!
E.A. : Thank you !