Art & Culture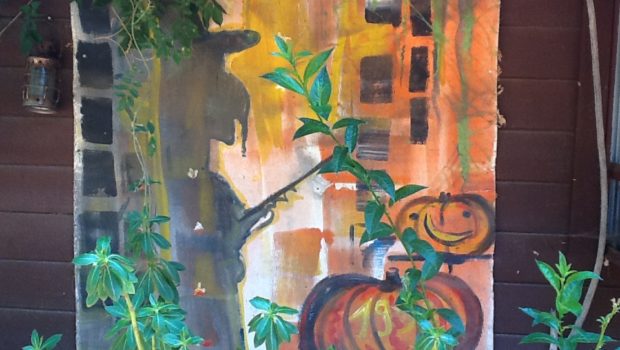 Published on September 14th, 2014 | by P.H. Thompson
0
Ojai Spirit
The witches from the Val d'Enfer, guided by the moods of time, came to cast their spells under the auspices of the sky of Ojai. They were right for the place is magic and here they created a forest garden. Drinking the colors of the setting sun, Topa Topa blazes into the indigo sky. It is what we call the "Pink Moment'' and the forest garden flooded with colors worthy of the ochre from Roussillon possesses the secrets of happiness and heightened the wonders of nature.
In days gone by when the Indian Chumash lived on this land and Ojai meant the moon in their language, many American pioneers came to the valley seeking better health in this excellent climate where hot mineral water springs, discovered in the surrounding mountains, generated the development of a few resorts which promised recovery and cure for all human ailments.
The early settlers who came to settle in this splendid wilderness associated with mountain lions and grizzlies had their share of hardship and privation. They were spurred on by a fierce will to plant orchards of citrus, apple trees, grapes, walnuts and almonds trees which transformed the valley into a little paradise. These men and women created a community where the values of education and arts were so strong that it has flourished until today. The city is in full swing with the Music Festival, Film Festival, and Shakespeare Festival without forgetting to mention the tennis tournaments.
From 1917 to 1920 the architects Frank Mead and Richard Requa designed an Hispanic style that is very recognizable in Ojai such as the arcades, pergolas, the Post Office tower, St. Thomas Aquinas Church and El Roblar Hotel as well.
Still today the valley of Ojai continues to attract artists and wealthy people in search of "the Ojai spirit" that is secreted under the arches of the groves of hundred years old oaks, and of the quality of life over which the opalescent moonlight watches.
* Recommended: The Ojai Valley an illustrated history by Patricia L. Fry – matilija press.
* A lire: The Ojai Valley an illustrated history by Patricia L. Fry – matilija press.