Interviews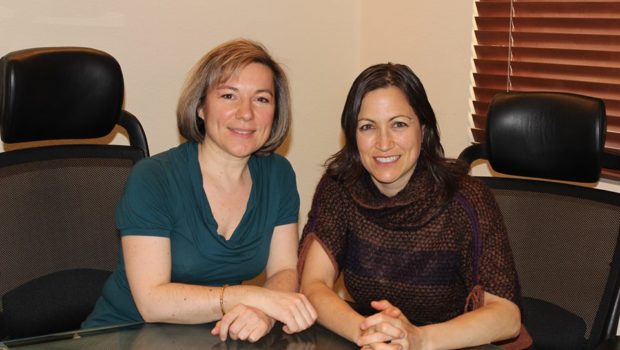 Published on October 18th, 2014 | by Isabelle Karamooz, Founder of FQM
0
Interview with Anne Charbonneau, a pianist at MJ Live at the Rio in Las Vegas
Interview Credits
Interview Subject and editor: Isabelle Karamooz
Interviewer: Isabelle Karamooz
Editors: Isabelle Karamooz, Gene Belin
Interview transcript: Gene Belin
Videographers: Pascale Nard, Denis Pinson
Isabelle Karamooz: Anne, how would you describe yourself in three words?
Anne Charbonneau: I would say creative because that's part of my life, in everything I do. I would say nature, my love of the mountains is part of my art and life every day; and happiness, I would say, I love working with others it is what's important for me, there is art but there is bonding together and having a good time together. Enjoying what we are doing is important.
I.K.: How did you become interested in music?
A.C.: I think the piano just grabbed me before I could think by myself. I was in diapers and there was a piano. I was a very small baby and before I walked or could talk I did this [demonstrates fingers striking the keys] on the piano. My mom was playing quite a lot of piano at a certain level and she said "No, No, No." I assumed that she thought I was going to do what every kid wants to do. This ping, pang, pang on the piano, she probably told me "no, no, no," one finger at a time or two but my hands must have been about that large (indicate size and laughs). I grew up with a piano next to me and the first time I stood up by myself was by using the leg, up the leg of the piano; that, my mom told me a few years ago.
I.K.: Did you study music in school?
A.C.: I first learned by myself because I started very young, and then in school I did the Royal Conservatory of Music in Toronto and the first year of university in Ottawa and then life went on, afterwards, I studied with private lessons so I've been juggling between gigs and lessons when I can.
I.K.: What is the most exciting part of being a composer?
A.C.: The kind of composing I have mostly done is working with acrobatics, visual arts, with live acrobatics. If I compose and it goes to a prerecorded track it's to try to get into the skin of the acrobat and go "ok, where is it that it can get longer or get shorter every time the performer does that". Try to get into their skin, how they will react if they miss a trick, are they going to redo it or how everything will unfold and try to find the music that is one with them, that really is who they are. So, I try to highlight all the unexpected, all the movements, all the different intensities. I like to do that, sit down and try to figure out, try to sense the different intensities in the music for the music to go along with the act and the character and how it's interacting with the public or not. It's always different. It can be a clown, it can be an acrobat, it can be any sort of universe and that's what I like.
I.K.: How did you first start at Cirque Eloize, Excentricus?
A.C.: First, through a matter of circumstances I ran into former performers of Saltimbanco. The musical director and a few musicians had just left the show. It was back in 1996, and they were putting together a show in Montreal for the famous amusement park "La Ronde," and she needed someone to do the shows – to sub for her, in other words, one day out of two for about ten weeks; five shows a day, five half hours a day. So I said "Oh, sure"! So all of a sudden I was discovering a whole new world that up to then was unknown to me. I can do music and deal with all of that together and interact, too, like real life, work with acrobats and as well as with musicians, so all sorts, like clowns and you name it, all sorts of performers. I am very thankful I had a really amazingly great teacher who was really conscientious and could really get me from having only played only with musicians to "Ok, here it is, here's what's going on." And I discovered it was sixth sense for me, it was just easy for me to be in that environment, just turn around like this [snapping her fingers] when you need to and I just loved the action and all of that. Shortly after that they were looking for a musical director/ keyboard player to replace the woman who was doing that function on Excentricus. We had common friends, my phone rang and she said "Would you like to do that" and I said, "Sure"! I am thankful, it was a great school for me. And shortly after I started with them, it was, like, "We need a music, we need to rearrange that piece" and an acrobat was changing, "That structure, that music, we need to move it around" and it was, oh, ok. You don't have time to think, you just write music. And, it became a passion.
I.K. : What would you say are the most important influences on your music?
I.K.: Quelles sont pour vous les influences les plus importantes dans votre musique ?
A.C.: I like world music, I like classical music, I like… I have a very wide range of music that I like. If I write for others… If I write just for myself it's different, I'm a backpacker, big time, a great mountain and nature lover, I'm there all the time, as often as I can. So that's part a lot of my soul, of my music. But when I work for someone else it depends on the character, it depends on their universe, their vibe, what they are looking for. People tell me a lot that it's creativity, originality and simplicity at the same time that comes out of what I write.
I.K.: What made you choose to work with Cirque du Soleil? Did you have any offers for big projects after the « 0 » show?
A.C.: Actually, before I joined them when I was with Cirque Eloize, they called me several times saying "Are you available we have this show, that position" and I said "thank you for thinking of me" but I was not done at Cirque Eloize and then the tour ended prematurely, long story, back in 2001, 2002 around there. I ran into Cirque du Soleil casting people who said "We have 20 months on "O" if you'd like and I said "Oh, it sounds good." Here I am, I land in Vegas, knowing nothing about the city. I had not come here before. My 20 months contract turned into that after 5 ½ months, my phone rang and they said "We want you as musical director and keyboards on Zumanity, the new show down the street" and I said "Oh really, let me catch my breath" and I accepted. I needed a new challenge and I was starting a new show from scratch.
I.K. : What is your favorite memory from this project?
A.C.: It was a crazy period. I ended up in the whole thing, I was not composer, I ended up working directly with the directors as far as finishing and moving around the arrangements and figuring out the music so that it works with the action on stage. It was like, the director was turning around saying "we need a transition – 30 seconds, here's what's going on". He was turning around smoking a cigarette and when he returned, it was done, Xerox for everyone. Pressure was nonexistent for me. It was not part of my world. I had a lot of fun, it's a very stimulating environment, it was a lot of fun to just create. That's what I like, to tweak the music – how can we make that better. Yes, it can work but how can we make it better – that it's even more magic together.
I.K.: In 2012, you released your first two solo albums: «A Gift For You» (solo piano works) and «True Home» (new age), what was the recording experience like?
A.C.: Here's the thing, I used to write for myself as well and the years went by and at some point I noticed: "I'm not writing for myself anymore." I am easily composing for others, but I am not composing for myself anymore. Then all of a sudden I woke up at the hospital and I was told I was between life and death for five days and I had no memories of anything. It's a healthy people condition called hyponatremia, it's a lack of sodium in the body and the body shuts down. So, it took me six months to recover from that and the first thing I knew I was writing music for myself all of a sudden. So my piano album, in one month, it was written. So I said "Oh, wow I have an album" and here's my boyfriend saying "well you have an album, let's move on. Let's publish it." And I said "You're right". And then after three days I was done composing that one I said "Ah, it's boring, nothing's happening. Let's see if I can write something else". A lot of people were suggesting: why don't you write New Age [So that's the second album?] and in a matter of a couple months the second album was composed and most of it recorded already in my personal studio. It's all, I call it, good for the soul. People tell me: your music helps me. I'm like, wow, it's the nicest, biggest compliment I could ever get.
I.K.: Are you able to pick a personal favorite track, and if so, what is it?
A.C.: It's generally the first few of each album. I write just as it comes to me and then afterwards I listen to it and: "Oh, wow this song really touches me, that song really touches me." On the piano album there is "Vélo dans sa bulle " that I had originally written for Cirque Eloize for acrobatic bicycle act, there's "Rêverie d'Automne." I just love playing those pieces. On the New Age one, "True Home", I really like it, "Milky Way Mountains", too. They just have a nice intensity. It's like each time I play them, they take me to their own world. It's like it's a whole universe, a little world in itself; but never exactly the same.
I.K.: What are some of your favorite activities outside of music?
A.C.: Backpacking! I hike a lot, all year around. And I like when I can bring people to discover the mountains as well. So, I hike a lot by myself, with my boyfriend, and here and there, I organize unofficial groups with friends, just for the pleasure of bringing people into that peaceful, inspiring environment. So we can say backpacking comes first, but overall, I'm an outdoor person, so swimming, if I can be outside, that's the best, bicycling, yeah, spending time outside. And I am a creative spontaneous cook, as well. I have a few recipes I got published last year on a vegan website. So, many friends, for many years have said "Anne why are you not writing a book, a recipe book? There's a lot of recipe books, but there is no book exactly like the way you cook. It's always good what you are making." I said "Oh, sure" so I start to work on that just as a fun on the side thing. On that website I have vegan oatmeal brownies, that I do with pomegranates. I have a fudge recipe. I have a walnut pie that my grandma used to do, but she was using white flour, butter and things like that. Because my thrill is to cook and bake, all with great taste, but everything in there being healthy. So there is very little fat -all the fats in there are healthy, like nuts, things like that- no white flour and no added sugar. So that's the big challenge, how to make those three things, because most recipe books will have one thing, like no sugar, but lots of bad fats or unnecessary fat.
I.K.: How did you get involved with Jersey Boys, Peepshow and the all-female rock cover band Brazen?
A.C.: When I left Zumanity five or so years ago my phone rang a couple weeks after that and I was told "Anne we need a sub on Jersey Boys. It has to be a woman and I can't find anyone and it's hard to find people and are you available" and I said "Oh, sure". So I went to see the show and I started to play in the show; and Peepshow, same thing – she was looking for a sub for the conductor and keyboards. I play with Brazen on an occasional basis. Peepshow is done now. Jersey Boys I play it occasionally. What I do every night is MJ Live at the Rio which is a Michael Jackson impersonator show. So, I like that freedom of juggling my own schedule. I have that as a regular show and from there I have the freedom of being able to work on different shows as well, part time and with other bands, just other projects, too, freelance stuff.
I.K.: Which show or production would you most want to work on in 2014?
A.C.: I would love to compose music for a whole show, definitely, maybe be on it as well, I don't know, but a show such as Cirque Eloize kind of show or a circus, acrobatic contemporary circus. I would love to compose music for a whole show, because I did several parts of shows for different shows and contributed largely for different productions like Zumanity, arrangement-wise, but I would love to compose music, yeah, do a whole show myself.
I.K.: Thank you very much, Anne. It was a pleasure to interview you.
A.C.: Thank you! My pleasure.