Interviews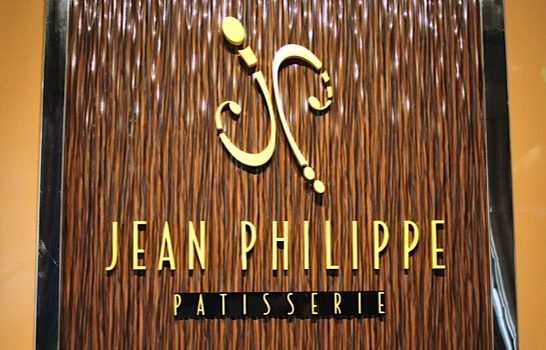 Published on May 12th, 2015 | by Isabelle Karamooz, Founder of FQM
0
Interview with Jean-Philippe Maury, an Executive Pastry Chef at Jean-Philippe Pâtisserie
Credits of  the interview
Editor of the interview: Isabelle Karamooz
Interviewer: Isabelle Karamooz
Editor: Isabelle Karamooz
Transcription & video: Pascale Nard
I.K. : Hello, Jean Philippe
J.P.M. : Hello
I.K. : At what age did you start baking? What is your professional background?
J.P.M. : I started baking when I was 16 years old. I was inspired very young at the age of 8. My aunt baked a lot of cakes at home. I have always been passionate about cakes.
My professional background: I earned a C.A.P in hotel management, after I had my brevet de maîtrise, and at the same time I got a C.A.P in baking. I was elected Meilleur Ouvrier de France in Pastry in 1997 and I was twice a world champion of pastry in 2002 and 2005.
I.K. : What are the qualities required to do this job?
J.P.M. : Just love the art. Honestly, it's a job requirement. If we want to do it, at some level, I think it takes passion. It's a very hard job, you have to work a lot. Passion is the most important thing, it is the engine. You cannot get up every morning at 3 am without passion.
I.K. : Can you describe your typical day at "Jean-Philippe Pâtisserie?"
J.P.M. : My store-I mean, my shops-now operate differently from as they did at the beginning. Today there are almost as many employees (one hundred employees) for the production and sale.
I.K. : One hundred employees at the Bellagio and Aria?
J.P.M. : One hundred employees in total, but a little more in Aria because that store is larger. Of the hundred people in the company, there are fifty in sales and fifty in production. This is the average.
In Las Vegas, the shops are open seven days a week from six o'clock until two in the morning.
The days are long so it takes a lot of staff to cover the rotation. Kitchen workers start at midnight. We are obliged to have several teams for the various production stations.
I.K. : Why did you choose to open a bakery at the Bellagio casino rather than another?
J.P.M. : In some ways, it just happened. I had the opportunity to open the pastry shop at the Bellagio at the time with Steve Wynn. Some years later, the Bellagio was bought by MGM. But at that time, I decided to go with Steve Wynn as he had promised to open my first store with me in his new hotel. Then, MGM made me an offer I could not refuse. I stayed with them on condition that they open my store. As the store has been very successful at its opening, they suggested that I open another store in Aria when it opened.
I.K. : Where do the raw materials come from that you use in baking?
J.P.M. : At the very beginning when I arrived in the United States, I thought, like many French, that the best materials come from France. I also thought that I would change the Americans. I was going to make them eat French pastries, 100% French, and then I realized that it does not work like that. I had to learn to adapt.
At the beginning I still was using 75% French products. Over time, I learned to discover other products. It is true that now in the United States, we can find local products that are not too bad.
For example, my chocolate always comes from France. We work with Valrhona. It is true that we still get specific products from France.
I.K. : Like butter, for example?
J.P.M. : Butter, no! You see, for a while I was working with a renowned French butter, but the cost was high. You should know that we use almost ninety tons of butter a year. You know a dollar a pound, two dollars a pound difference multiplied by ninety tons, you can imagine the amount of money it costs.
We did some research and found a quality American butter that costs almost half the price of French butter.
There is the "business" side and there is the "Chef" side that comes with the love of this profession. I always tell my team, "You can be the best pastry chefs in the world, but if you do not know how to run your business, it does not work. It is a business to be viable and profitable."
I.K. : Who are your most important customers? Tourists or residents of Las Vegas?
J.P.M. : Our number one customers are Californians because they are the ones that come during the weekend. This is when we are the most busy. There are, of course, also many Chinese. French customers we see especially in the summer at the holiday time in France, and this is the time when the trips to Las Vegas are the least expensive because it's so hot that no one wants to come. California, Americans are still our best customers.
I.K. : Do you often renew your pastries ? And do you follow the tastes of your customers?
J.P.M. : Regarding pastries, we have a range of about twenty-five cupcakes currently, which are classics and that we do not change. Of course, there are the mille feuilles and éclair which we gave a little 'twist' to make them a little more interesting. We always have in our stores three or four desserts that do not change with the season, but we still have our classic because it's what people come for.
I.K. : Do you have the Paris Brest?
J.P.M. : I do not have the Paris Brest. On the other hand, there are éclairs, and macaroons with raspberry and lychee. We do things that are still traditionally French, such as lemon pies, but we cannot do everything, either. As for the American confectionery (cheesecake, etc.), we try to give them a more "European style." We have decorate them to make them different.
I.K. : In 1997, you were awarded as Meilleur Ouvrier de France, the best pastry chef in France. This title marked a real turning point in your career. Also, you have received three gold medals…
J.P.M. : The title of Meilleur Ouvrier de France is very interesting. When I started, I was relatively young. By the time I received the title of Meilleur Ouvrier de France, it was the time of new generations. You should know thirty or forty years ago, a person became Meilleur Ouvrier de France at forty-five, fifty, sixty years old. It was the icing on the cake.
I was lucky to have been M.O.F. at age 28, relatively young. For me, this title of Meilleur Ouvrier de France was a new beginning.
I must say that despite two world championships, the impact of the Meilleur Ouvrier de France is the one that is the most important in my memory. It is a competition that lasts three days, which requires a lot of effort, energy and a lot of preparation beforehand. This is the title of which I am most proud.
You can not come to the United States, saying "I am M.O.F., so I'm the best, you'll come to me and everything will be okay. It does not work like that.
Americans do not know what the title of M.O.F. means. In contrast, if you tell them "world champion," this will speak to them. Except for on packagings, you will not see my titles. I do not emphasize them.
I.K. : It is significant to France?
J.P.M. : It is true that in France, if you are M.O.F., you mark it everywhere, even on your car (laughs). Here, I have not seen the need. It is double-edged because after you annouce it, you no longer have the right to make mistakes. I am proud to be M.O.F., but to expose it – I do not think it's necessary.
I.K. : Are you asked to serve receptions and cocktails ? Do you also offer savory products?
J.P.M. : No, it is a bit special. We are in a hotel, and therefore, there are banquets and receptions. They employ huge teams that do it all day. We are not there to compete with them, it's not our business.
In saltwater, we do everything, we have a hot kitchen, we make our sandwiches and salads. Everything we sell in our stores is made "house" in large quantities. We do not make cocktails, canapés or petit fours.
I.K. : So you do not do catering?
J.P.M. : No, in fact, I do not know how we would do it. I do not think we have time to do everything.
I.K. : Where did the idea of your chocolate fountain come from?
J.P.M. : The chocolate fountain is something special for me. When I offered to open my store, the Chairman of Bellagio at the time told me "You're going to open a store, great! It will take someone like you to do something that changes the ordinary." It suited me very well, and that's just what I wanted, too. I thought, "There is a chocolate fountain… (Freudian slip) of water at the Bellagio. It is the icon of the Bellagio, the Fountain of Fountains. So I proposed to him the chocolate fountain. It was a crazy idea, especially since I had no idea how I could achieve it. We worked more than two years to implement it. We have also built it twice in Canada. It's nice, but not easy to reproduce.
I.K. : What creation are you most proud of?
J.P.M. I think the creation of which I am most proud of is the "chocolate fountain" which is something I found up in my heart. The difficulty was to find pumps that could push more than 120 liters of chocolate per hour. We worked with designers and engineers to put it all in place. It still has two tons of chocolate that run 24/24.
Two days before the opening of the store, they splashed everywhere. There was solid chocolate on the windows. It was a disaster. I can tell you that I did not sleep much at that time. I admit it's something I'm quite proud of – it was recorded in the Guinness Book of Records and now we can say that it has truly become the icon of the Bellagio. Tour operators come by bus to see it and that's why our store at the Bellagio is popular I think.
I.K. : You opened the Jean-Philippe pastry at the Bellagio in 2005 the one at the Aria in 2010. Do you have other projects?
J.P.M. : Ah yes, I have a lot of projects.
I.K. : Can we talk a little about them?
J.P.M. : Yes, we can talk about it, since it should be done quickly, we can unveil it.
We will open a new concept which will be called iDessert next year, early in the year, in San Diego. Only desserts but completely different from what we can imagine. It will not be a restaurant where you eat only desserts, this has nothing to do with it.
It is a place where people will be able to create their dessert on a ipad and 8 minutes their dessert will be ready to go. Today, I can not give you all the details, only that it has a very interesting texture and taste. It's like a plated dessert that can be enjoyed.
I.K. : Did you name it yourself?
J.P.M. : Why have we called iDessert? Because it is the customer who makes his dessert. The customer does not put his hands on it, but it will be he who made it. If he loves chocolate, he can put cream, ice cream, or sauce. It will be a dessert with packaging that will be very attractive.
I have been working 18 months on this concept. It will be very good, but not comparable to Jean-Philippe Patisserie.
We begin with a price below $5 and following the options chosen, we will go up to $50. It will still be accessible to all.
I am continuing to develop my store, Jean-Philippe Patisserie. We also have projects in different parts of the world. It takes a long time. It's a challenge to develop, try out new concepts.
I.K. : Any last words?
J.P.M. : The United States is for me, it was (I think I can really say) the American dream. It is an extraordinary country where I was given the opportunity, the chance to express myself and the means to do so. It is a country that sticks to my skin. I do not see myself leaving the United States or, if so, it will be for other reasons.
Today, I am not trying to say "Hey, I'll go to another country because I'll succeed better." I honestly do not think so.
It is fabulous, a great experience!
I.K. : We want you to continue like that and thank you for the interview.
J.P.M. : Thank you very much.