Art & Culture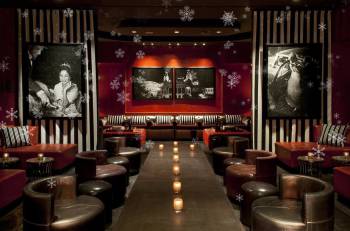 Published on May 17th, 2015 | by Isabelle Karamooz, Founder of FQM
0
Paris in Songs at the Sofitel in Los Angeles
It will be a swinging night! This May 26, Paris Chansons will be at the Sofitel in Los Angeles to present their show "Autour du monde" ("Around the World").
With its characteristic energy, the mixed group from Los Angeles is coming to present some French songs and a few pieces of Italian and Russian music to the Francophone and Francophile audience.
Paris Chansons is a true musical and human melting pot made up of the Russian singer Julia Kantor and artist Jacob Kantor, and also two other singers, the Moroccan Max Cohen and the French Jean-Louis Darville. All will perform a large repertoire of French songs from Charles Aznavour to Piaf via Jacques Brel, Patricia Kaas, Joe Dassin, Jean-Jacques Goldman, Zaz, as well as some great Russian classics.
When: Tuesday, May 26, from 6:30 pm. The show starts at 8 pm.
Where: Sofitel – 8555 Beverly Boulevard, Los Angeles, CA 90048
Prices: Tickets purchased in advance: $15; At the door: $20
Book your tickets on the Paris Chansons website: www.parischansons.com.
To hear audio samples of the band : https://youtu.be/FIVcuk0WlKI
and get info about future shows, go to : www.parischansons.com