Events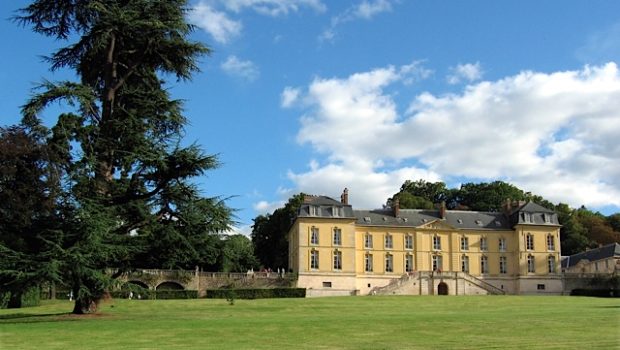 Published on November 3rd, 2015 | by Isabelle Karamooz, Founder of FQM
0
When Gastronomy rythmes with Diplomacy…
On August 28, 2015, more than 150 French diplomats and foreigners gathered to honor French cuisine at Chateau La Celle-Saint-Cloud, in the presence of the best French chefs such as Guy Savoy, Alain Ducasse, Thierry Charrier, Jaunault Frédéric Guy Martin, Anne-Sophie Pic, Babette Rosières, Arnaud Larher, Philippe Urraca and many more…
This lunch was conducted to highlight the role of gastronomy in diplomacy. That day, both were undoubtedly in unison to the delight of the guests.
For the history, it is interesting to note that the Château de la Celle-Saint-Cloud belonged to a Luxembourg banker, Jean-Pierre Pescatore, from 1844 to 1855. A garden lover who, with the help of the Bulher brothers, well-renowned landscape architects, undertook a range of facilities, including magnificent ornamental trees that make the château a place of majestic beauty even today. It was classified in 1985 and became the property of the Ministry of Foreign Affairs.
French President Francois Hollande was also in attendance at the lunch, accompanied by Foreign Minister Laurent Fabius who invited 27 of France's top chefs to create the "tasting" menu for this annual gourmet meal. Also present at this event was the three-star chef Alain Ducasse as well as Guy Savoy.
Gastronomy is one of those traditions that exemplifies the pride of France… "What France can offer the world is the excellence of its cuisine," said Francois Hollande.
Ambassadors and guests were treated to an amazing spread of fresh produce, among them a beautiful display by Frédéric Jaunault who represented overseas departments. His passion and love for fruits and vegetables is undeniable. His talent is once again highlighted as part of the ambassador lunch: beautiful stalls of exotic fruits, watermelon and cantaloupe sculpted into flowers and a sculpture of banana leaves… The chef Frédéric and all others feverishly occupied themselves throughout the morning behind their buffet so that everything could be ready for this special lunch.
Frédéric knows all the varieties of fruit and vegetables, from preparation to their presentation. With his usual energy and creativity, Frédéric has also developed his passion for produce, even working in food photography and food design, just a feast for the eyes! We can find him on his website at
http://www.fredericjaunault.com or follow him on twitter https://twitter.com/FJaunault