Art & Culture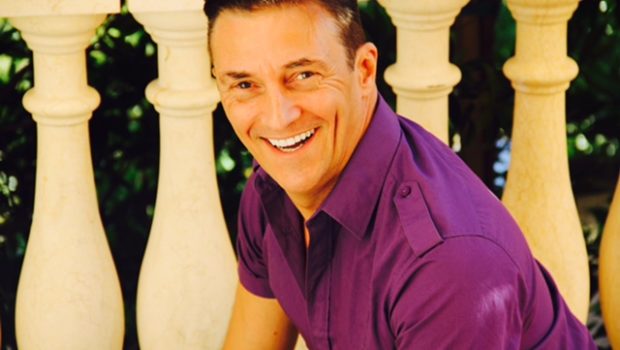 Published on August 19th, 2016 | by Isabelle Karamooz, Founder of FQM
0
Encounter and Interview with Louis Bar, a Trade Fair dance instructor
Louis began his career as an ice dancer for 15 years and was an alternate in the Olympics. He then took his skills to the ballroom as an instructor and exceptional performer with his wife and dance partner, Laura Cantu. Together they are 6-time French National Champions and 4th in the world in Argentine Tango. In 2010, Louis accomplished a long-time goal by becoming a World Champion in Rhythm with partner Tamara Sanders at the WDC World Championship held in the Bahamas.
Isabelle Karamooz: What brought you from figure skating to ballroom dancing ?
Louis Bar: When I arrived in the United States and got married, I saw the opportunity to become a professional dancer here. The car industry has always been a passion of me, but I did not want to continue in this field because it is very stressful. I decided to go back to my other passion which is dancing. In six months, I taught dancing very well and, in a year, I became the number one teacher among twenty in the studio where I was.
I.K. : When did you discover ballroom dancing and start competing with Dance Sport Series in the United States?
L.B. : I first discovered ballroom dancing in 1992 socially and ten years later I discovered Dancesport Series. I went into it really seriously in 2010-2011.
I.K. : You have become one of the best Argentine tango dancers. Can you introduce this dance a bit for people who would be interested?
L.B. : The Argentine tango to me is definitely the most passionate tango. That's how I met my wife. We find continual creativity in it. In Dancesport [American tango], there is a routine for each dance. There is none in Argentine tango. Everything is improvised. My wife and I were six-time French champions in Argentine tango and for years among the four best pairs in the world. We danced the tango only. The Argentine tango is a completely different world. It has nothing to do with the Dancesport Series. Argentine tango competitions are not in the Dancesport Series.
I.K. : What are the dances do you do in the Dancesport Series?
L.B. : Waltz, American tango, foxtrot, Viennese waltz, the quick step, cha-cha, rumba, swing, bolero, mambo, jerk, pasodoble, samba, etc… There are 30 dances.
I.K. : That's a lot of competitions!
L.B. : I would say that perhaps 10 dance teachers do all styles. Each dance has something interesting to offer, contributing to the spirit of competition.
I.K. : What is your greatest achievement in dance circles?
L.B. : It is difficult because there are different things… Our first French championship we've never managed to do again (this may seem a little arrogant). We danced for a long time in the United States. Then we decided to represent and dance for France. When we arrived in France, our Argentine tango level was so high, there was virtually no competition. It was 20 couples, us and the others. Why do I say this is the best? Because I do not know many sports where there is a dominating contender. This happens from time to time in tennis or in golf as with Tiger Woods, but this is rather rare. Our sport is not as well-known and popular. With the level we had when we entered a competition we won… bizarre because we didn't think we were the best. We would arrive at a competition ready to compete like the others. Another great success was in 2011 when my daughter and I made history – the first time a girl and her father were world champions.
I.K. : How about a little, guilty anecdote?
L.B. : I have ugly feet (laughs). Back when I was skating, they were beautiful. When you become a ballroom dancer, the way you push with your feet deforms them. I hide them when I go to the beach.
I.K. : In your opinion what are the indispensable qualities needed to teach ballroom dancing?
L.B. : First, you need to be in good physical condition. When you are a professional, it is important to represent your field properly. If tomorrow I decided to become a Sumo [wrestler], I'd have to gain weight. Otherwise, you'd not look the part. It's too bad some dance teachers are double my weight. The second thing (actually the first), regardless of the field, it is passion for the work. Whoever wants to teach, if the passion is there, he or she will be a good teacher. I learn every day, no matter from whom. I still have so much to learn. That's what interests me.
I.K. : Your dream place to dance?
L.B. : In Las Vegas with my own show. I'm already working on it. It's written. However, for this show in Las Vegas, although I am recognized as one of the best coaches in the United States, I'm nevertheless just Louis Bar, unknown in the world of show business. If I knock on doors saying, "Hello it's me, I would like a show," the door would slam in my face… I must come "from behind" with the help of some people I know. I have to go up one step after the other. I am patient. If you go too fast, like a house of cards, you tumble down. So, I have to be sure that when I get to the last step, there will be no problems. There are already companies willing to help financially. The idea does not exist in Vegas, so I cannot speak too much about it. It must be kept secret…
I.K. : What song is stuck in your head right now? And why?
L.B. : "A Fiesta Never Did Anyone Any Harm." This is the song I used to advertise my competition in San Diego last May. It was a competition that I bought and organized. It run over five days – international dancers competed. The theme of this competition was the '20s. There is a dance that Americans do not know enough, the Peabody. It is a dance that was put in a drawer for years. I am rediscovering it and making it known, teaching it. Today, I am considered the "master" of Peabody in the U.S.
I.K. : I see that there were prizes!
L.B. : Yes, $1,000 went to amateurs, $5,000 to professionals for 1st prize, $2,500 for second – $10,000 in all. A similar event takes place in August in Las Vegas with a different theme. The theme is very important because it creates the mood. Many people want to come and see what we created.
I.K. : Tips for beginners in couples dancing?
L.B. : They must take courses and dance Salsa.
I.K. : This is to master the synchronization, right?
L.B. : Salsa is a very "relaxed" universe. When it comes to improvisation, my wife and I have invented a method 10 times more effective than others. I don't teach the steps. I teach people to dance to the music and to keep on it no matter what. It is very important, especially important for a woman because she must follow. Unfortunately, and this is the artificiality of the traditional way of dance – it is taught as steps, technique. That's not how it works. When I taught my daughter, it was a year before she had the right to learn the steps, she needed to learn how to follow the men with whom she danced. That made her what she is today. She can follow any partner.
I.K. : Thank you for answering my questions.
L.B. : You're welcome. Now you should come learn to dance (laughs).
Transcription: Pascale Nard. This article was proofread in English by Genevieve Hayman.