Film & Music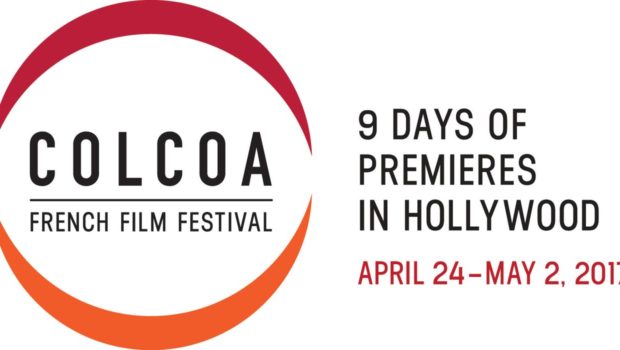 Published on May 26th, 2017 | by Kirsten King
0
Bringing the Birthplace of Cinema to The Dream Factory — COLCOA Is Back
One of the largest and most anticipated of its kind, the COLCOA French Film Festival returns to Hollywood this spring for its 21s​ t run. The nine-day red carpet event is expected to showcase between 70 and 80 films on the screens of the Directors Guild of America theater complex. COLCOA, the now-familiar acronym for the festival's former name — City of Light, City of Angels — was founded in 1997 by the Franco-American Cultural Fund with the aim of spotlighting up-and-coming French films in the movie capital of the world.
Focused on both US and international premieres, COLCOA's programs embody motion pictures that make their debuts at the festival, some even prior to official release dates in France. Its executive producer and artistic director, François Truffart, explains that the festival «is about all the diversity of French cinema… blockbusters, comedy, art-house films, first movies, documentaries,» ensuring something for casual moviegoers and cinephiles alike. Following a one-year selection process, its organizers have arranged a compendium of recent productions that guarantees variety. Prospective titles such as Stéphanie Brizé's ​«A Woman's Life» – a French-Belgian dramatization of Guy de Maupassant's novel, «​Latest News from the Cosmos» – a documentary by Julie Bertuccelli (​«The Tree, School of Babel​»), and comedic actor Edouard Baer's ​«Open at Night​,» are expected to generate quite a lot of interest. Special program segments, namely the festival's popular film noir category and COLCOA Classics (non-competing restorations seldom shown in the US) have fared well in the past, along with discussion panels including the Happy Hour Talks series; similar highlights are expected this year, along with Jean-Pierre Melville's 100th birthday celebration and the 50th anniversary of Jacques Tati's Playtime.
Considering COLCOA's emphasis on exposure, it's unsurprising that about three-quarters of the festival audience are members of the film industry. Although, as Truffart notes, «It's very much a professional audience… and it's very unique for that,» he points out that «the festival is open to anyone.» Having grown in reputation, COLCOA has won favor with the general public who are keen on watching some of the latest and greatest foreign cinema in the heart of La-La Land. To make things even more enticing, a fair number of presentations are on the house. Even with a high volume of advance bookings and events repeatedly reaching maximum capacity, at a festival about getting the word out, there seems always to be room for free screenings — morning and closing day reruns, television category contenders presented on a loop, and the unpredictable theatrical feature that has become a COLCOA tradition, Blind Date with a French Film.
Complimentary screenings are also central to COLCOA's academic leanings. Working alongside ELMA (European Languages & Movies in America), COLCOA has developed an educational aspect to the festival, encouraging an appreciation of foreign films among America's youth. COLCOA regularly invites students at secondary schools and higher education institutions in the Greater Los Angeles area to attend select showtimes at no charge.
COLCOA is set to grace Sunset Boulevard from April 24 through May 2. Truffart promises «a very exclusive and very spectacular program this year,» complete with new dramas including Angelin Preljocaj's ​«Polina​,» Grand Corps Malade and Mehdi Idir's ​«Patients​,» as well as a look at the humorous miniseries, «Call My Agent!» and, of course, celebrity guests. Passes and the 2017 lineup will be available a few weeks prior to opening day through the official website (www.colcoa.org). Whether for business or pleasure, study or play, this annual championing of French cinema is a celebration not to be missed.
This article was translated in French by Sandrine Sweeney.