Art & Culture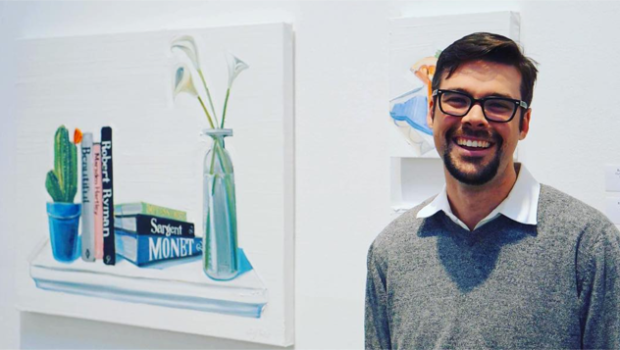 Published on June 17th, 2017 | by Laurence de Valmy
2
An exhibition not to be missed in Bergamot Station (Los Angeles)
With more than 40 art galleries, the Santa Monica Museum of Art, architecture and design firms, Bergamot Station has become a key place in L.A.'s art scene. It's therefore a must see for any lover of contemporary art and a great way to discover or enjoy the work of emerging to established artists.
Among these emerging artists, Brighton Smith will have a solo exhibition "Flowers" with Skidmore Contemporary Art from June 24th to July 22nd with an opening reception on June 24th at 5-7pm.
Brighton Smith has been involved in many exhibitions and his work is in a number of private collections. This will be his third solo show with Skidmore Contemporary Art.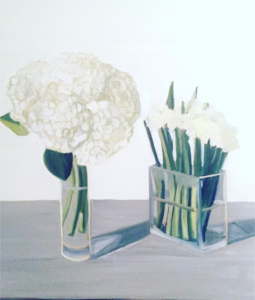 Brighton Smith's paintings add a new twist to the traditional still life. His paintings have ventured in a number of directions, including fashion objects and stacks of art books, but over the years he has continued to return to flowers as a subject. The majority of the paintings in the exhibition are of white flowers on white backgrounds and the series becomes an in depth study of this color: " I tried to achieve a sense of the minimalism in these paintings, focusing on white, much like Robert Rauschenberg's White Paintings of the 1950's, and yet with attention to the form and tradition of floral painting which dates back to the Dutch floral painting of the 1600's" says Smith.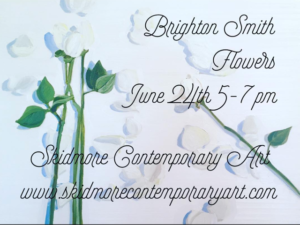 The painting's surfaces are textural, and the flowers, presented as simple, smooth elegant forms are a treat for the eyes. The vases are just as important as the flowers; some of them are art deco champagne flutes while others are more rustic mason jars. Smith sees the painting of objects as a spiritual endeavor, a meditation on the everyday insignificant, which makes one contemplate the greater more important things of life. According to the artist, flowers grow from dirt and rise up away from the ground to show the beauty of natural creation.
These paintings are a presentation of high-class beauty not to be missed.
Brighton Smith
"Flowers" – June 24th- July 22nd
Artist Reception June 24th 5-7pm
Skidmore Contemporary Art
Bergamot Station 2525 Michigan Avenue, B-4 Santa Monica, California 90404 USA
Hours: Tuesday through Saturday, 11—5
Tel: 310-828-5070
www.skidmorecontemporaryart.com
info@skidmorecontemporaryart.com