Art & Culture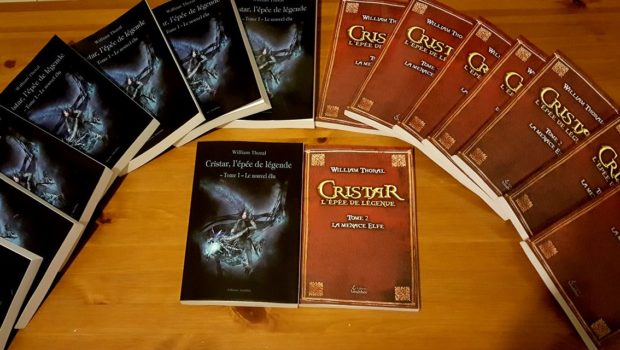 Published on June 29th, 2017 | by Isabelle Karamooz, Founder of FQM
0
William Thoral: Journey of a writer attracted by fantasy…
French Quarter Magazine: Bonjour William Thoral. When did you decide to become a writer?
William Thoral: I decided to become a writer at the age of 17, when an image of three teenagers  walking in a desert appeared to me. It was the starting point of my first novel, Cristar, l'épée de légende (Cristar, the legendary sword), but I didn't know it at the time.
French Quarter Magazine: Who were your favorite authors and what were your favorite novels when you were young?
William Thoral: My favorite authors were J.R.R. Tolkien and his mythical Lord of the Rings, Richard Matheson with the novel I am Legend, Terry Goodkind with his saga of The Sword of Truth, and David Gemmel with the fabulous novel Legend.
French Quarter Magazine: What do you like about fantasy novels?
William Thoral: What particularly attracts me in fantasy novels is that they're a part of escapist fiction. When, for example, we plunge into a fantasy book, we immerse ourselves into an imaginary universe created by the author which takes us to faraway places. For children, anything is possible, magic prevails and the characters transcend, they go beyond their limits to fulfill their destiny. Furthermore, I love the values that are instilled; self-sacrifice, courage, friendship.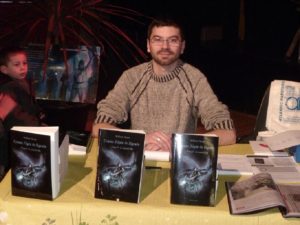 French Quarter Magazine: How did you discover them?
William Thoral: I discovered these books thanks to a friend who, one day, recommended that I read The Lord of the Rings. After I read it, I started devouring fantasy novels.
French Quarter Magazine: When did cinema come into your life, were you still reasonably young?
William Thoral: I discovered and learned to love cinema at a very young age. I was born and raised at a time when the first Star Wars trilogy was just beginning to wrap things up in theaters and I've got to say that that considerably sweetened my childhood. Ever since then, I've continued to go to the movies quite often because it's a great source of inspiration for me.
French Quarter Magazine: You dream of America. Have you ever visited it? Would you like to visit New Orleans; a city whose atmosphere is unparalleled? Would you describe it as marvelous, and what do you think its influence on you could be?
William Thoral: I've dreamt of the United States since I was a child. I think that there's a reason the American dream exists. Last December I had the chance to visit New York and I fulfilled one of the biggest dreams of my life. Of course I'd like to visit every nook and cranny of this great and beautiful country, especially the West Coast and most certainly New Orleans. The atmosphere that emerges from it lends itself nicely to the imagination and to fantasy. To me, this city evokes a land full of legends, and this is ideal for writing fantasy fiction.
French Quarter Magazine: Why do you like to write fantasy fiction?
William Thoral: I like to write fantasy fiction because there's a freedom that isn't found in any other genre in my opinion. As a matter of fact, one can create his own universe from scratch, without a need for research or historical coherence, and most of all, I like the source of escapism that it provides. Furthermore, you can develop the characters and really make them evolve in these magic worlds, and this gives us an almost infinite palette of possibilities to draw upon.
French Quarter Magazine: How would you describe your readers?
William Thoral: My readers are very diverse. When I published my first novel, I expected to have a readership made-up mostly by male teenagers, but the fact is that I have an equal amount of readers from all generations. The love for fantasy fiction doesn't have an age limit. A lot of readers have been reading modern fantasy fiction since its debut in the 50's and 60's with J.R.R. Tolkien and continue to love it.
This article was translated in English by John Wilmot.