Art & Culture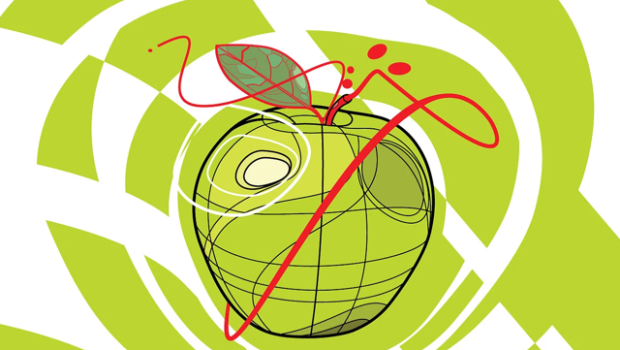 Published on October 4th, 2017 | by Isabelle Karamooz, Founder of FQM
0
French contemporary art in the spotlight in Chelsea
This month, French contemporary art will be in the spotlight thanks to AZART, ARTEMISIA and LIFE Galleries who co curated two group exhibitions Pop up – Pop Art and Dialogue in the heart of the gallery district of Chelsea in New York. The two group shows on view from September 14 to October 14, will present seven French artists on a total of eleven artists.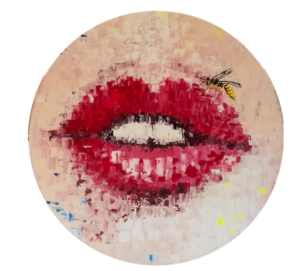 Many of the featured artists will be present during the two opening receptions held at this occasion, with live music performed by Leni Stern and Lara Bello. Latifa Metheny (Azart Gallery NY), Christine Jeanquier (Artemisia) and Nicolas Saint Gregoire (Life Gallery) have already curated exhibitions together before "We're happy to collaborate once more and present all these talented artists with quite a few women for this edition!" says Latifa Metheny. To select some of the French artists presented Azart Gallery NY has partnered with French Wink, a platform dedicated to promote French creation.
The three galleries based in NYC represent emerging to established contemporary artists from across the globe. Their focus is on innovative and original work of artists influenced by abstract, figurative, illustration, pop culture and street art.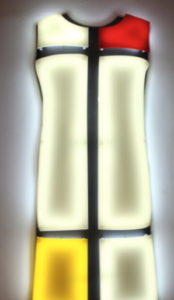 Pop up – Pop Art – Sept 14-26 I Artist reception on September 14, 6-9 pm
Lo Breillat (FR), Valerie Carmet (FR), Camomile Hixon (USA), Sliks (Brazil), Scirdec (FR) and Katia Holtz (GER)
Dialogue – Sept 28- Oct 14 I Artist reception on September 28, 6-9 pm
Carole Jury (FR), Laurence de Valmy (FR), Sandro Giordano (IT), Philippe Echaroux (FR) and Nicolas Saint Gregoire (FR).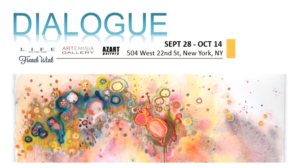 504 West 22nd St, New York, NY
More info on Facebook and (917) 362 0530