Art & Culture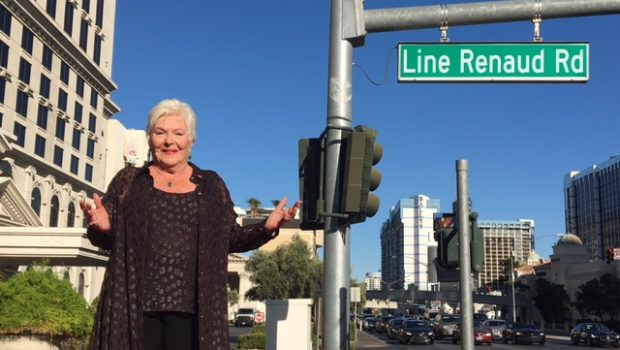 Published on October 22nd, 2017 | by Isabelle Karamooz, Founder of FQM
0
Line Renaud street naming ceremony in Las Vegas
Following Charles Aznavour who, last summer, was honored with his star on the Walk of Fame of Hollywood Boulevard, Line Renaud enters the pantheon of French honored across the Atlantic. Congratulations to Line Renaud, a legendary French singer, actress and AIDS activist and vice president of Sidaction. On September 28th, 2017 a street was renamed after her in the heart of Las Vegas. Her street « Line Renaud Road » is indeed near that of Frank Sinatra Drive and Dean Martin Drive.
Las Vegas and Line Renaud, it's a long story. As a lead dancer, she sang for months in the 1960s. In 1963, she landed there with a three-month contract at the Dunes Hotel – on the site of the current Bellagio. She stayed in Las Vegas for two years, with repeated performances thereafter.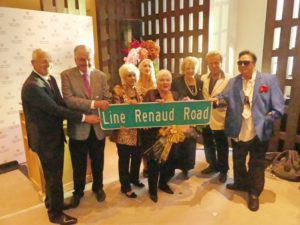 Caesars Palace President Gary Selesner says the resort wanted to "recognize Line for her career-long accomplishments in entertainment, performing arts and AIDS activism in France and the United States."
Line Renaud reveals her deep emotion in front of "Line Renaud Road," "It's an immense pleasure, I can not tell you, it's indescribable, and of course I am thinking of my family who is up there too, and who loved Las Vegas so much, and who has attended my career here" she said.
Line was instrumental to the opening of the Paris Hotel Casino and was also involved in the creation of the emblematic casino Caesars Palace in 1966.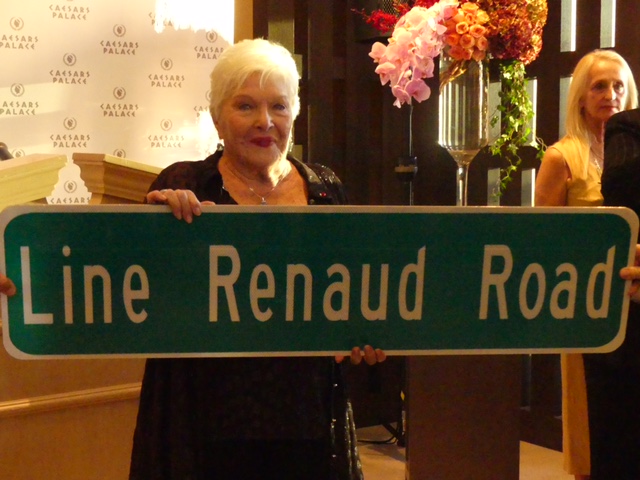 Photos credit: French Quarter Magazine. All rights reserved.