Art & Culture
Published on November 9th, 2017 | by Isabelle Karamooz, Founder of FQM
1
Don Camilo, the oldest cabaret in Paris… Humorous shows and fine French cuisine in a mythical cabaret with walls adorned with mirrors.
I was lucky enough to interview the founder of the Cabaret Don Camilo in Paris, Jean Vergnes, and one of his faithful friends and artist Jean-Jacques de Launay inside the beautiful theatre of the Don Camilo, whose set was imagined by the sculptor Cesar.
Thank you to Cabaret Don Camilo and to Jean-Jacques de Launay for their generous hospitality as I was invited in their little family for one night. During more than 3 hours of surprises, humor and intense emotions, I discovered here the fabulous talent of various artists.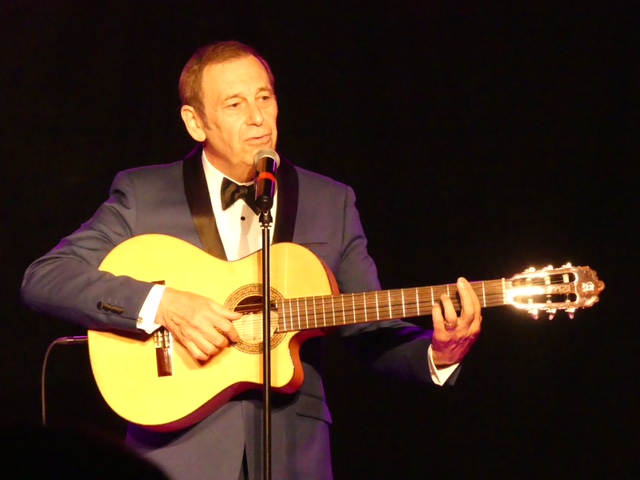 FQM : Don Camilo, why that name ?
Jean Vergnes: At the beginning, we meant to call the Cabaret "The Lovers of Verone and All" but a friend suggested Dom Camillo because by then, starts attracted everybody and we thought that with Fernandel's presence, we were sure to fill the place. So we called Fernandel, and we became his dining hall. The adventure of Dom Camillo had started.
I started with gipsys, for instance Jean Bournat' cousins. We had an immediate success then. Just to name a few, we had the great American actor Boboc, Ava Gardner, etc… Later on, Elsa Minelli in the 1980-2000's. She rehearsed a lot with Aznavour before going on the Olympia. Many artists have come through here.
FQM : How did the idea for Cabaret Don Camillo come up ?
Jean Vergnes : I had met Fifi Lebeau, the uncle who was the owner of the Libertis, the number one cabaret in Paris. One day, I got the idea and I bought the facility to transform it in cabaret. I was lucky enough to start with Hugues Aufray and Pierre Perret. The success was immediate. Great artists came here, like Jean Sablon, an international star, first crooner of France. Among the big celebrities, there were Charles Trenet, Leo Ferre, Thierry le Luron, Pascal Brunner and among the most recent : Laurent Gerra, Laurent Ruquier, Michael Gregorio and Gerald Dahan that we can also see on TV right now.
FQM: When did the Cabaret Don Camillo open its doors in Paris?
Jean Vergnes : The Cabaret opened in 1963, with guests like Enrico Macias, Pierre Barouh, among many others.
FQM : Who is facilitating the show?
JV : We have a host, Sylvain Collaro, Stephane Collaro's brother who used to host the Cocorico Coco Boy in the 70's and 80 with Jean Roucas. Jean Roucas and Michel Leeb started together and soon after that, Bernard Labille and Pierre Douglas both became stars, particularly Bernard.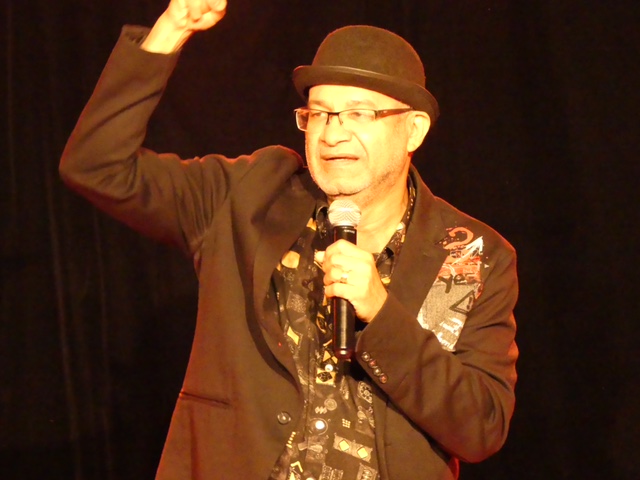 FQM : How do you recruit artists ? What is the audience looking for when they come to the Cabaret?
JV : The Don Camillo is a springboard for our artists. They want to come to our place and they appreciate the cabaret Don Camillo because they know they will be noticed by the show business and agents.
Jean Jacques de Launay : Cabaret is a specific school. There is a specific rhythm and humor. Laughter changes with the era. The artist today needs to adapt.
JV : The audience in the 60's was not the same than today because then he was not well informed. We needed to attract women. Women were the ones who were home, listening to radio, the ones you were taking out. The man was not a music lover. He did not have the time. So when he would take his wife out, he would let her pick. In fact, we have always been at your hand and call. (laughs)
FQM : Talk to us about your play, the new concept you are planning for Fall.
JV : We are going to have a play in the second part of our traditional Cabaret, because at the time of Shakespeare, the audience would have dinner, which would be impossible to do nowadays.
But we are bringing that back. And that will be extremely funny because it will be about the presidential elections with our own artists. They have been rehearsing everyday for the past 3 months and are having an amazing fun. This will showcase the talent of several artists. This will take place in October, on Thursday, Friday and Saturday night until elections.
JJ de L : It will be fiction based on the presidential elections and politicians with humor of people from the cabaret and with real people. We will pick words specially for them, of course.
JV : With their own voices too because there will be imitators, which are Yann Jamet and Gerald Dahan.
FQM : What do you enjoy most when it comes to the Cabaret ?
JV : What I enjoy most is to sense the energy every night, and see the audience unwind and having fun. After one hour, you can tell they are more relaxed and everything is doing well. My definition of Cabaret is to have the most in the least time for the least money. And that's Don Camillo. The show creates intensity and what would be life without intensity?
JJ de L : Well said and very true ! Jean speaks about people who make it to the Cabaret and, an hour later, unwind and are so happy. At first they are a bit tight because of most of them have never been in a Cabaret before. There are also many regulars who come with new people, so that's new clients. Between their arrival and departure, the clients are not the same anymore. There are laughter and happiness and at the end, the artists come through the theatre, there are congratulations and thanks, almost hugs going on.
JV : And the plate is on par with the show ! As a gourmet, I meant to created a quality dinner with fresh goods like home made foie gras.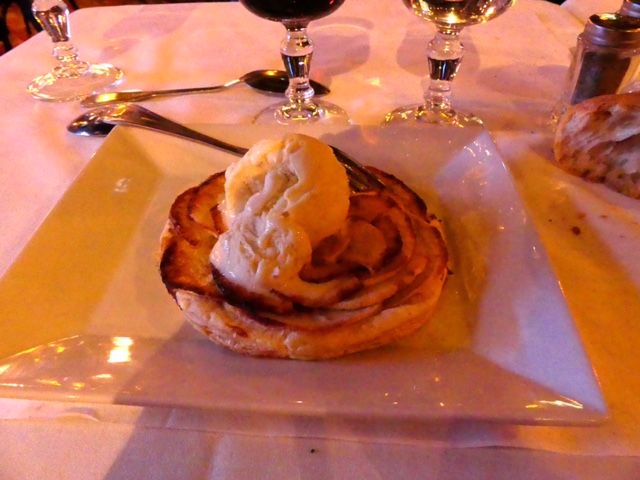 FQM : Do you invite the audience to participate by improvising in those dinner-shows?
JV : No but I can tell that, more and more, the audience wants to participate. They would like to see someone, at the end of the show, coming down among them and invite everybody to sing. They would be enthusiastic!
RV : There is some interaction but it is essentially limited to the spectators of the first row because the artists on stage cannot see anything beyond 10 feet, due to the lighting. Some artists do go down from the stage into the audience. However, we already have an evening that is pretty long, with spectators who arrive at 8 and the show ends around 12, 12:30 AM. So we have something else after that, it would be too late in the night. The metro runs until 1 AM so it is better to end the show by 12:30.
JJ de L : « Better is the enemy of what is good » as they say.
FQM : Tell me about the international side of the Don Camillo ?
JV : People from French speaking countries come to our show, we know that for sure. We receive people from Belgium, Switzerland, Canada, Quebec and all the ex-French colonies. Also lots of people from Maghreb and Senegal for instance. Deep France is the audience of the Don Camillo. Foreigners know the Lido or the Moulin Rouge but ours is the best-known Cabaret by French people.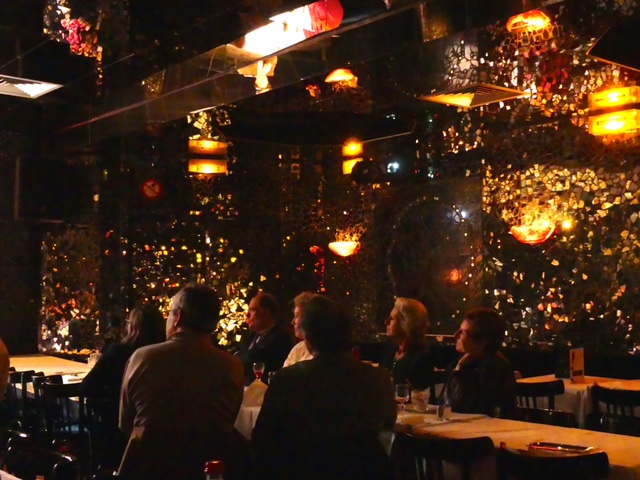 FQM : Have you gone and see other cabarets shows ?
JV : Yes, I used to do that often. I thought it was a good natured atmosphere. I think that cabarets need above all famous artists who will bring the audience. People enjoy artists who are celebrated. The talent is not only what matters, people discover the talent latter on.
JJ de L : I would say that cabaret is the Formula 1 of show business. I would also like to say that the cabaret Don Camillo is the place where we laugh the most. It brings cheerfulness. When our expatriate friends of Las Vegas and other places come home in France and wonder they should go to have good night out, I recommend them the Don Camillo and I can certify that they will find true quality at the Don Camillo, because we eat there, laugh and party there.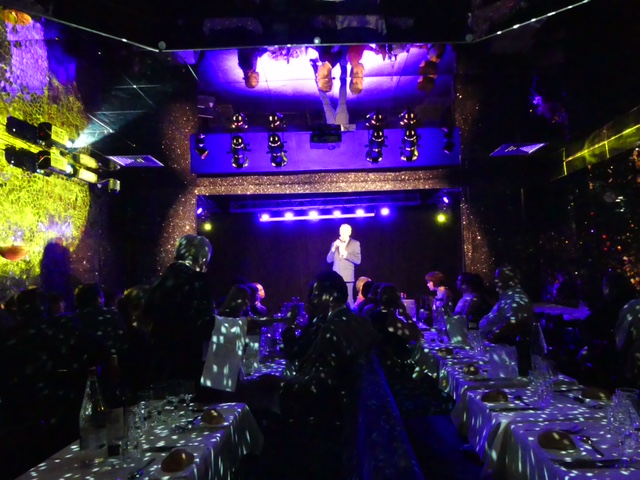 FQM : Serge Gainsbourg was your neighbor, as he lived on Rue Verneuil, right next to Don Camillo. Do you have any stories to share?
JV : Serge Gainsbourg's home was right by our yard and when he would come to our club, he would insist we should dig a tunnel so he could arrive straight to what was the "Holy Father" then. One night, we had Serge Gainsbourg and Jacques Dutronc on stage together. Things got out of hand and they ended stark naked. If I had taken pictures, I could resell them a fortune today! (laughs)
JJ de L : But you would have lost friends ! (laughs)
JV : Yes, that's true, we could not do that to him. He had a lot of humor. At home, he was also very meticulous. One day, I asked him why he would dress a little like a homeless guy and he replied, if I dressed like a "penguin", no one would buy my records. So he was in harmony with his public and he played the role of a homeless guy. He actually created his character.