Events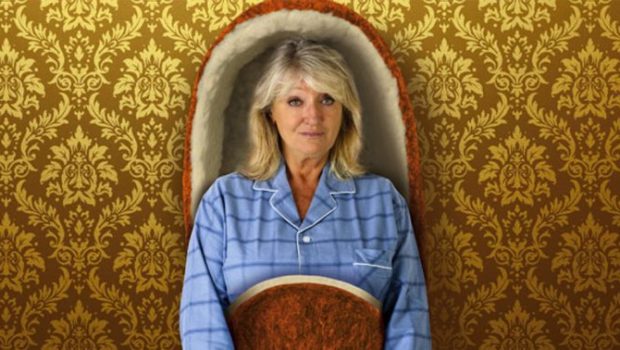 Published on January 26th, 2018 | by Isabelle Karamooz, Founder of FQM
2
Charlotte de Turckheim: "A Day at My Mother's house" in New York, San Francisco and Los Angeles
Just a few days before heading to the United States, Charlotte de Turckheim devotes a few moments of her time to me and answers my questions about her show. "It amuses me beyond belief to play abroad as you can only imagine," she tells me, and reveals that this will be her last one-woman show and that maybe she'll do a little more theater now. The French and Francophile public can catch her in New York, San Francisco and Los Angeles with "A Day at My Mother's house." Starting on January 29th.
Why did you choose the United States and more precisely, New York, San Francisco and Los Angeles to do your show?
In fact, these are purely friendly reasons. Two of my best friends, based in Los Angeles, insisted that I come out to visit them. To convince me, they contacted their friend Pierre Leloup, the director of the Raymond Kabbaz Theater, who proposed that I play in Los Angeles. Seeing how I was going there, Pierre put me in touch with people who were organizing shows in San Francisco and so I met Frédéric Patto, the artistic director of the Théâtre du Lycée Français, who became a friend. It amuses me beyond belief to play abroad as you can only imagine. I will be performing in New York, on January 29th, followed by two shows in San Francisco on the 1st and 2nd of February and the 3rd and 4th I will be performing in Los Angeles.
It's been almost 20 years since you last did a one-woman show, what do you like most about these shows?
I think that it's mostly the contact with the public and the freedom to play around. For example, in this show I play many characters, as if I were doing a play played by a single comedian. In fact, I have the freedom to give each character the pace I want, the tone I want, It's complete freedom. 


"A Day at My Mother's house," which you co-authored with Bruno Gaccio is the re-adaptation of the 1992 film of the same name. Can you tell us what the pitch of this show is?
The pitch to "A Day at My Mother's house": I go to spend a few days with my mother to relax. And just like 20 years ago, the day turns into a disaster: the roof almost caves in, the fridge starts leaking water, an old friend is gate-crashing the house and the bailiffs come knocking at the door. It's total panic !
You get the chance to put yourself in the shoes of several characters, each one more colorful than the last: the idiot babysitter, the snobby aristocrat, the well behaved Portuguese, the "boche" student with pink hair, the stuttering bailiff and a mother to pick it all up… in short, the world as you see it, but with hilarious characters. Is there one that you particularly like?
Yes, I still have preferences for all of them depending on the given day. I get the feeling that my favorite character always correlates directly with my state-of-mind. If I'm feeling like I'm in an excited mood… I'm the cleaning lady who is down to earth, she forges ahead, she takes charge, she decides… When I'm in a more whimsical and poetic mood, I'm more like my mother… And one day, Fabrice Luchini told me "You are all of these characters." It's an interesting analysis!
You do not hesitate to practice self-mockery… You put a lot of yourself into this show, right?
Yes, of course, I think that all characters are facets of myself; facets, I was going to say "ugly" or unspeakable. My thing is just to really spend as much time as possible grinding out laughter and humor. That famous phrase, "You'll see, someday you'll laugh," is true! Laughter is truly refreshing. That's why I think it's so important to laugh, because it heels us.
A word about the poster for the show, what place does your look hold on stage ?
None, since the complexity is that I'm supposed to wake up in the morning and never have time to get dressed, so I'm in pajamas all throughout the show. The idea was that ideally I wouldn't have to do my hair or put on makeup after getting out of bed. Well, I made a small written agreement about makeup but I really am in pajamas from the beginning to the end. We definitely can't say that this is the show on which my look is the most glamorous!
How much room do you leave for improvisation?
In this show, there's no room for improvisation. It's so complex to play as many characters as there are… It's as intricate as fine lacework.
Do you have a ritual before going on stage?
No, I don't anymore. I had a lot of rituals before and realized that these were things that were falsely comforting. So at some point, I said nope, I'm going to go on stage and I'm going to get rid of those things that do not help me, but rather inhibit me, so I stopped. My ritual is to fight rituals! (Laughter)
From Monday, January 29, 2018
To Sunday, February 4th, 2018
"A Day at My Mother's house" by Charlotte de Turckheim
Monday, January 29 in New York
Lycée Français de New York
505 East 75th Street
Thursday, February 1 and Friday, February 2 in San Francisco
Theatre du Lycée Français de San Francisco
1201 Ortega St, San Francisco
Saturday, February 3 and Sunday, February 4 in Los Angeles
Theatre Raymond Kabbaz
10361 W Pico Blvd, Los Angeles
This article was translated in English by John Wilmot.