Events
Published on February 15th, 2018 | by Isabelle Karamooz, Founder of FQM
0
A not to be missed event with the American Institute for Levinassian Studies in Las Vegas!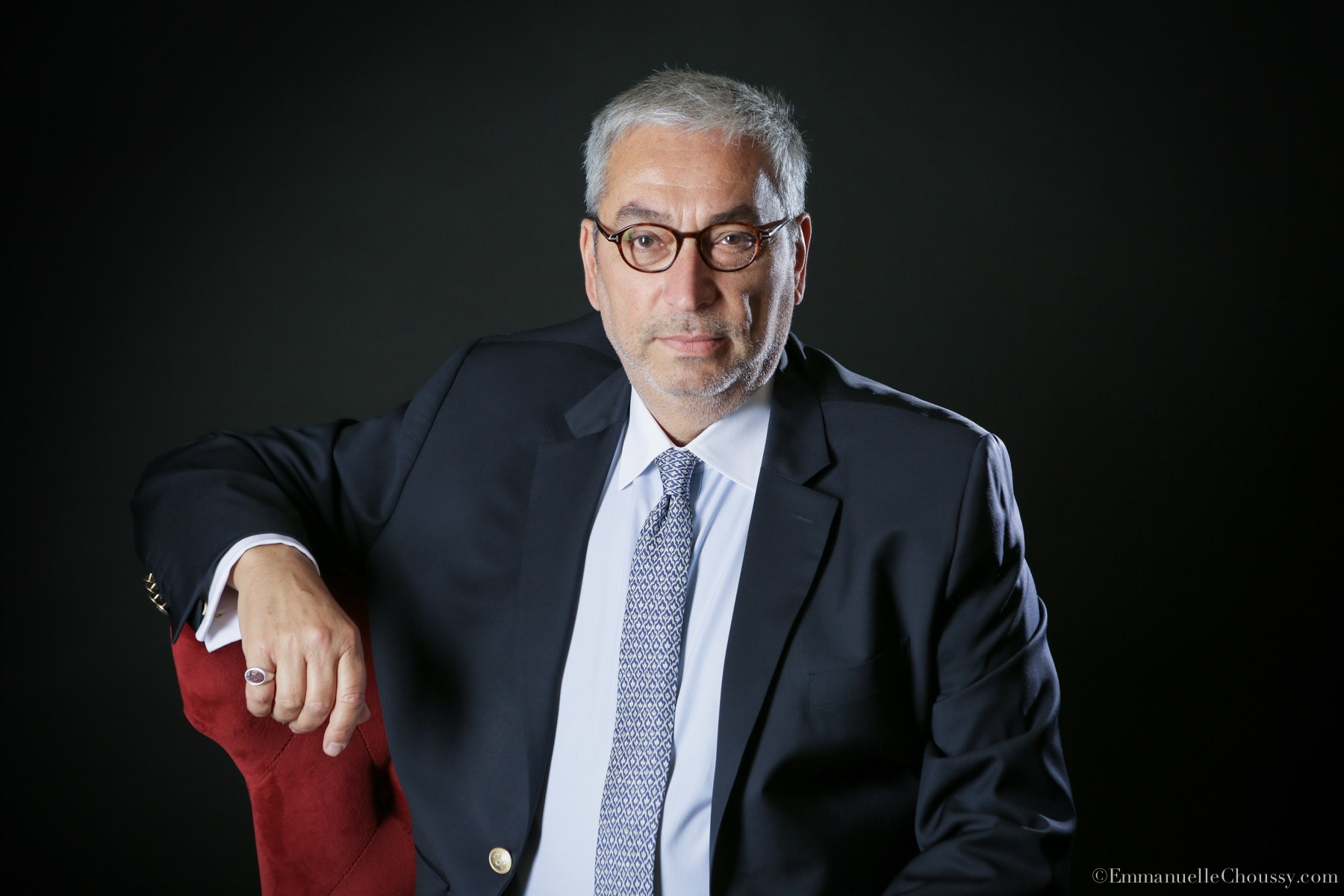 French Quarter Magazine interviewed Christian Grusq, the President and Founder of the American Institute for Levinassian Studies to provide us with a comprehensive update on the development of their Institute here in the United States, as well as the role it plays, and its origins. We will also be discussing the upcoming conference that they will be holding in Las Vegas in March 2018. In association with French Quarter Magazine, we will title this conference "Alterity in question."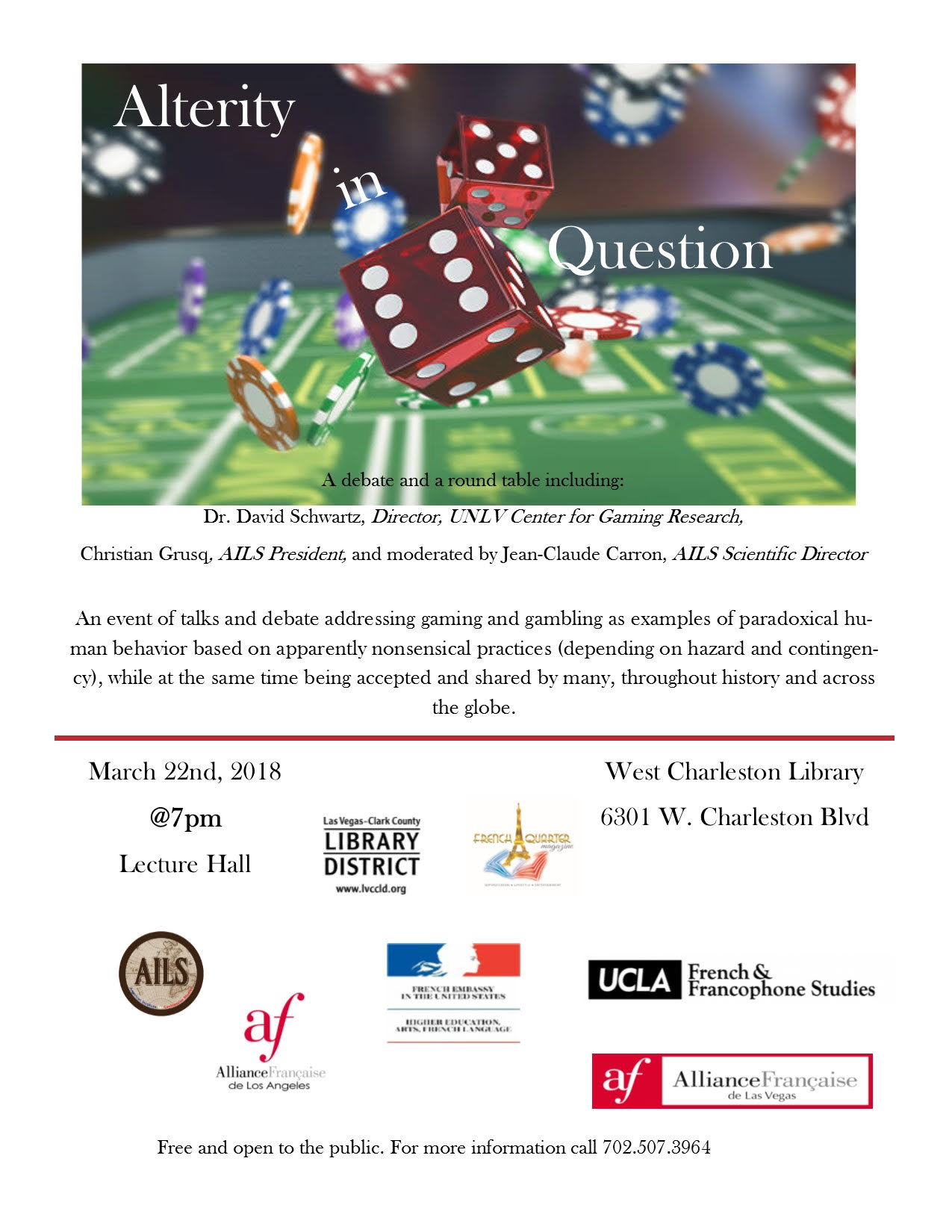 French Quarter Magazine: Hello Mr. Grusq. Do you think you need to be philosophical in order to open an American Institute for Levinassian Studies center in the United States?
Christian Grusq: Hello Isabelle Karamoz. To open a philosophical institute, it's better, of course, to love this field of study, and have a strong desire to share this passion for the « love of wisdom », as the greek translation proposes it.
And even if I don't think it's necessary to be philosophical, in the academic sense of the word, I certainly believe that philosophy is a great tool.
If we stop gesticulating for just a moment and simply look at the world around us with careful consideration, think about what we are doing here, and where we are in this life, than philosophy can inspire us answers, or at least give us some ways for further reflection.
In fact, one of the main beliefs behind philosophy is to take the time to think about some of our average daily thoughts, the ones that are common to all of us and mostly used without really thinking about them, and to question them.
As the historian asks himself questions about what happened in the past, the philosopher asks himself « what is time? »
Take for example, the thought of skipping someone in a line, the philosopher will ask « what makes an action good or bad? »
French Quarter Magazine: What are some of the impacts that opening this center in the United States has had since its inception more than a year ago?
Christian Grusq: We actually opened this institute in Los Angeles on March 1st, 2016 at the Alliance Française de Los Angeles with the help of its President Isabelle Leroux, and since then we have not stopped growing, we're also organizing conferences at UCLA, where Prof. Jean-Claude Carron, AILS Scientific Director, teaches literature in the Department of French and Francophone Studies.
In Los Angeles, we had even organize a conference in an art gallery on Melrose Ave and another at the American Jewish University.
Our first series of seminars in 2016 was on Violence, the second series that we did in 2016 and 2017 was based on the topic of Ethics, and this year we've been tackling the concept known as « Alterity » 

We've had an immense amount of admiration from the general public in South America. We were pleasantly surprised to  have support from Brazil and Argentina, and particularly from Costa-Rica.
Where the very name of an American Institute has real meaning, we are thus more far reaching than just university audiences in the U.S.A.
French Quarter Magazine: Who are the attendees and members of the American Institute for Levinassian Studies?
Christian Grusq: First of all, it's important to mention that all our conferences are conducted exclusively in English, and those who participate are mostly American. This may seem a little surprising but the vast majority of our audience don't have philosophy backgrounds. In the sense that most of them are neither students nor academics, nor do they have an immediate relation to philosophy in their professional lives. As the teaching of philosophy is not required in the U.S. as it is in Europe, maybe there's a good mix of people with a deeper interest in the subject.
I think our audiences likes the idea of ​​the thought, there is not any question that is useless, we accept everyone, and they like that our conferences are so user-friendly.
We currently have no members, I work with a wonderful and talented small team and our intention is to increase our presence in the American philosophical field. We want to open up and share the process of reflection together.
French Quarter Magazine: For more than 10 years now, Benny Lévy, founder of the Institute for Levinassian Studies, has left us. Can you tell us about him and Emmanuel Levinas (1906-1995) who is the starting point of the Institute?
Christian Grusq: Emmanuel Levinas is not the point of departure, he is the crossroads inspiration. 

Since it's creation, The Institute of Levinassian Studies, has always been, from its humble beginnings to the present day, the mastermind of Benny Lévy – himself first – accompanied by two other French intellectuals, Bernard-Henri Levy and Alain Finkielkraut.

Born in Cairo in 1945, Benny Lévy and his family left Egypt and settled in Brussels in 1956, where he went to school at the Lycée Français, then he moved to Paris in 1963 to enroll in Hypokhâgne at the Lycée Louis Le Grand, and then he was admitted into Normal Superior, real crucible of most French philosophers.
He becomes close with the French philosopher Jean-Paul Sartre, and works with him until his death in 1980. He reads Levinas work, and supports his thesis on philosophy in November 1985 titled « Philon d'Alexandrie en regard des Pharisiens » (Philon of Alexandria next to the Pharisees) to be published in 1988 under the title Le logos et la lettre ( The Logos and the Letter), concerning the allegorical thought of Philon of Alexandria, a hellenized Jew, living in Alexandria at the beginning of our era, having access to the Bible only through his translations into greek – which was his mother language.
But greek is also the language of philosophy, and what it conveys, whether we like it or not, is concepts and representations.
So what happened to the Bible through these translations of the verses (letters), into the philosophical propositions (logos)?
It was for Benny, as stated by himself, a shock: « The world was created with letters! »
He moved to Jerusalem in 1995, where he set up a doctoral school in 1996 dependant of the University of Paris VII (Jussieu), with courses and seminars in philosophy and literature at the Alliance Française, and the first year is about Levinas, died in 1995. However, a new management at Paris VII decides to close the Doctoral School, and even the Alliance Française will end up closing its doors in December 1999.
Thus, Benny Levy creates the Institute of Levinassian Studies in spring 2000 in Jerusalem with Bernard-Henri Levy and Alain Finkielkraut, Levinas being the source of inspiration for these three philosophers.
After almost 3 years of success and enthusiasm, Benny dies on October 15, 2003.
At the beginning of 2004, the activities quickly resume in Paris, under the direction of his son René Lévy,  philosopher and Talmudist. Gilles Hanus, professor of philosophy and one of Benny's closest pupils, will take on a leading role at the Cahiers d'études levinassiennes, along with a small group of Benny's friends and students, and I took the presidence of the Committee.
The figure which has enabled the Institute to exist is Emmanuel Levinas, the one whose name it almost bears, and the « almost » is a key here: we are not a Levinas Institute.
 Levinas just remains the starting and common point of the three founders.
Why Levinas? Because it is distinguished by a certain singularity, which combines three ingredients that are rarely mixed together:
– First of all, there is an important presence in the field of philosophy as a discipline of knowledge, and as an introducer of phenomenology.
– Secondly, there's a certain strangeness to the French and European philosophical world, consisting essentially of academics. Levinas was not a product of the French University, although he was a pupil of it, though this wasn't until much later on, when he was already internationally recognized.
Emmanuel Levinas came from Lituania, was raised in russian and didn't learn French until he was eighteen, for his studies.
Despite this « delay », he has established himself as one of the most original French philosophers, also for questions of style and writing.
– Thirdly, Levinas was a Jew and maintained a special relationship to the texts of the Jewish tradition – both the Bible and the Talmud – which he interrogates as a thinker and not as objects of devotion, reducing the chasm in the language and the thought, the knowledge from the belief.
This particular triple conjunction has produced a renewal in the field of the philosophical thought, and this is what we are striving for.
French Quarter Magazine: As President and Founder of the American Institute for Levinassian Studies, you help promote the activities of the Institute of Levinassian Studies (www.levinas.fr) across the country. The lectures are only in English: everyone who attends is encouraged to actively participate and express their knowledge and opinions. What are your main community-related goals for AILS?
Christian Grusq: As you will have understood, it is immediately excluded that the AILS could be an academic institute devoted to the scholarly study of Levinas's theses or his work. The will of Benny Lévy, which we strive to pursue, remains that of a living thought, of a thought unfolding itself, making itself.
This production of a thought can only exist through the desired and organized confrontation of several thinkers of very different styles and horizons on the same annual theme. It is about going out of academic conferences, without sacrificing rigor at all.
We work « around » Levinas and not « on him » – and the latitude offered by this « around » is huge.
The themes of work are treated with the greatest freedom, including the relation to the themes of the texts of Levinas from which they are derived.
This is the meaning we give to the adjective « levinassian » which qualifies the studies conducted within the AILS. All the themes we work on have a somewhat off-kilter character compared to what one would expect to find in a symposium dedicated to a thinker. « We care about this gap ».
French Quarter Magazine: What type of programming does the AILS offer to members or non-members who wish to join your series of seminars, conferences, events and meetings?
Christian Grusq: We propose an annual seminar around a general theme from the thought of Levinas, and we do roughly one conference a month, with diverse collaborators from very different backgrounds.

Our speakers vary from writers to lawyers, physicists, to sociologists, we have gallerists, academics, artists, doctors, museum curators and directors, politicians, entrepreneurs, etc… and even philosophers…!
In regards to the annual philosophical review that we publish, our criterion isn't based on one's academic accolades but rather on one's ability to possess an interesting voice, a voice that is powerful, fresh, and above all, we are looking for someone that doesn't think and talk in circles!
French Quarter Magazine: Do you think we should all read Emmanuel Lévinas' series of essays?
Christian Grusq: Of course! I couldn't argue against that 
Emmanuel Levinas was an essential philosopher for the twentieth century thought, he is even well known in the USA, where a good number of American academics and philosophers study his work.
Levinas has inundated the thinking of most philosophers by being one of France's forerunners of phenomenology, or at least one of the main originators of it, it was this new method of reflection which helped establish the spirit of twentieth century philosophy.
For him, what mattered was what appeared to the consciousness. Phenomenology is « the science of what appears to consciousness ».
So yes, read Levinas, and also read our magazine, Cahiers d'études lévinassiennes, published annually since 2002, wich is the chamber of resonance of what is thought in our institute.
French Quarter Magazine: Let's talk about the conference planned in Las Vegas in March 2018 in association with French Quarter Magazine which will be generally themed, "Alterity in question." Why is it so important for participants of all kinds to attend this conference?
Christian Grusq: First of all, I hope that everything we have talked about so far was sufficient and will arouse some curiosity.
Las Vegas is a special place whose name carries with it the thought of a particular activity known as the game, and all that revolves around that game.
Las Vegas is known as the gambling capital of the world.
This years theme of AILS is « Alterity in question », what is the other, everything that is not me, and why not « from me » ?
What about the game and the action of playing, of gambling?
To win or lose in gambling proceeds in the same way: an external thing to me that I take as a point of connection and to which I give myself voluntarily: the chance or hazard.
It's a pretty paradoxical behavior, based on practices that might appear absurd, and yet are accepted and shared around the world and in human history.
However, for the philosopher, we must go beyond the visible, beyond the gambling.
This chance, is it a contengency, a possibility that something could happen or not, or a coincidence, an intersection where a casual series takes place, taking the one who's deprived, for better or worse, from their core ?
This is one of the reasons why we want to talk about this in Las Vegas, it confirms that which was written by the French poet of the 20th century, Paul Eluard. « There is no chance, there are only appointments. »
French Quarter Magazine: Will attendees be meeting certain types of experts and will they be able to network with them?
Christian Grusq: There will be experts from different domains of the gaming industry discussing the philosophy of the game. And what should be even more interesting, I hope, will be to have among us, in the audience, gaming experts who have experienced this quest for luck, which produces this particular adrenaline rush, and that we can discuss that in the light of philosophy, from the Greeks, and even before.
Giving and renewing meaning to all of this that is the stake.
French Quarter Magazine: What do you hope for at this AILS conference, (Presentations, dialogue between participants and questions asked)?
Christian Grusq: In order not to repeat myself abusively, all of these things, and also to make the American Institute for Levinassian Studies known to the people of Las Vegas, and why not start, planning for 2019!