Art & Culture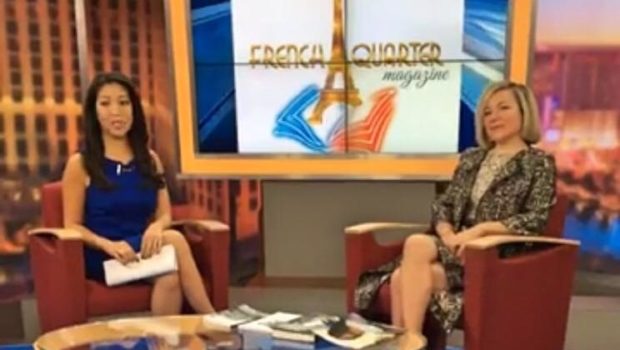 Published on February 25th, 2018 | by Isabelle Karamooz, Founder of FQM
0
TUESDAY FEB 27 from 7 to 9 PM – Wine & Cheese and Art – Book Signing Event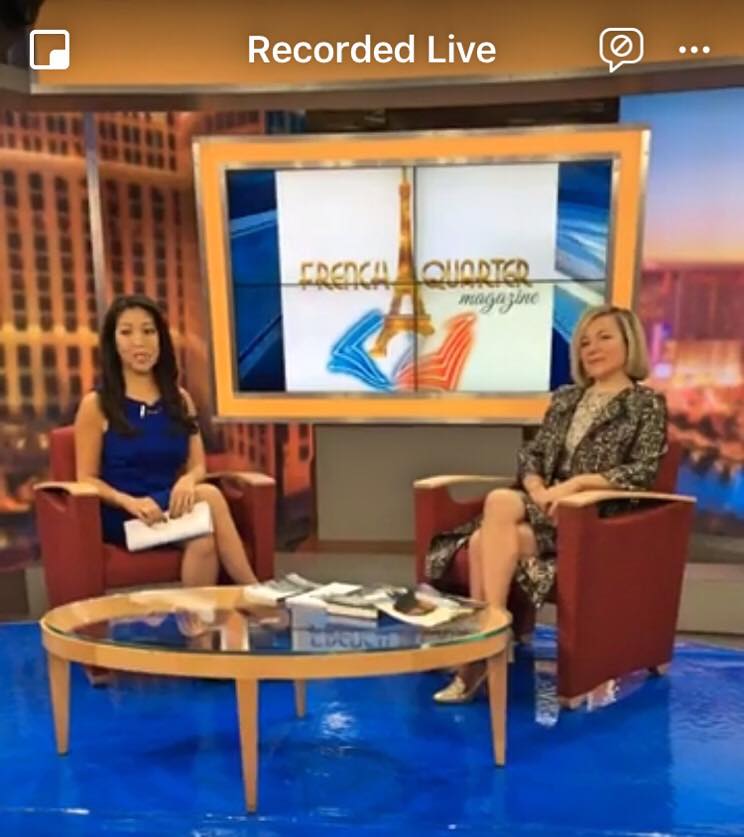 It was an honor to be invited to talk about French Quarter Magazine's Wine and Cheese – Book Signing Event scheduled on Tuesday February 27th from 7 to 9 pm at the SKYE Art Gallery in Caesars Palace and I was delighted to be at the studio of Channel 8 this morning. I wish to thank my friend and journalist Nia Wong for this very kind invitation.
RSVP here:
https://www.facebook.com/events/744935579036892/
#KLASTVChannel8 #FrenchQuarterMag
French Quarter Magazine in partnership with SKYE Art Gallery presents a Wine & Cheese Book Signing Event with local and emerging authors of several genres.
Authors to be featured include: John Vinuela from Los Angeles, Fausta Philippoussis and Christopher Cipollini from Las Vegas and David Downie from San Francisco. Each author will have 10-15 minutes to discuss their book.
– John Vinuela: "December In Le Havre: A Story Based On True Events From The Life of Gaetano Benza."
– Fausta Philippoussis: "Cousu de fil noir."
– Christopher Cipollini: "Trifecta: Stories. Sojourns. Words of Life."
– David Downie: "A taste of Paris: A History of the Parisian Love Affair with Food."
Get your picture taken with the authors and have your book personally autographed. Books make great gifts, so treat the book lover in your life to an autographed book.
All books by the authors will be on sale at event, as well as a variety of art works at SKYE Art Gallery such painter as Charles Fazzino who just came up with a brand new Las Vegas painting specially for SKYE. Fazzino has been creating art since the 80's and became known for his 3D pop Art. Every single building, or car were all painted then cut piece by piece and like a puzzle put together to create the final composition. The result is 3D POP ART! They are fun and beautiful. They also are like capsules of time because the artist depicts cities as they are at the moment he makes the painting therefore, by looking at the buildings you can see the time of the city. He had a 2003 Las Vegas he did and there are in there many casinos that are no longer in existence such as Aladdin and Stardust now Planet Hollywood and Fashion Show Mall. Here is more info on Charles Fazzino: https://www.skyeartgallery.com/charles-fazzino.html
SKYE Art Gallery will also donate a small work of art for a raffle. Wine and cheeses will be provided!
Where: SKYE Art Gallery
Forum Shops in Caesars Palace
Third Floor
When: February 27th, 7-9:00pm