Interviews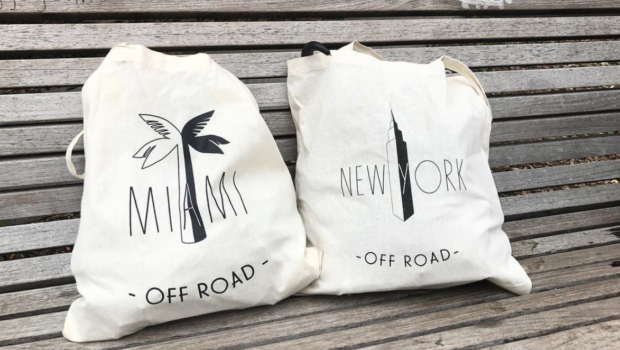 Published on February 28th, 2018 | by Laurence de Valmy
0
Discover New York and Miami in French
New York Off Road and Miami off Road offer unusual visits of these amazing cities in French, for a visit tailored for the francophone public. These visits are ideal for tourists and can also be a great option for expatriates who want to discover a new face of their new hometown.
It all started a few years ago in New York, where Elise started her project with this new concept. With its rapid success, she created a whole team and extended it to Miami with the help of Heloise Colin. We met with Elise and Heloise so they could tell us more about it.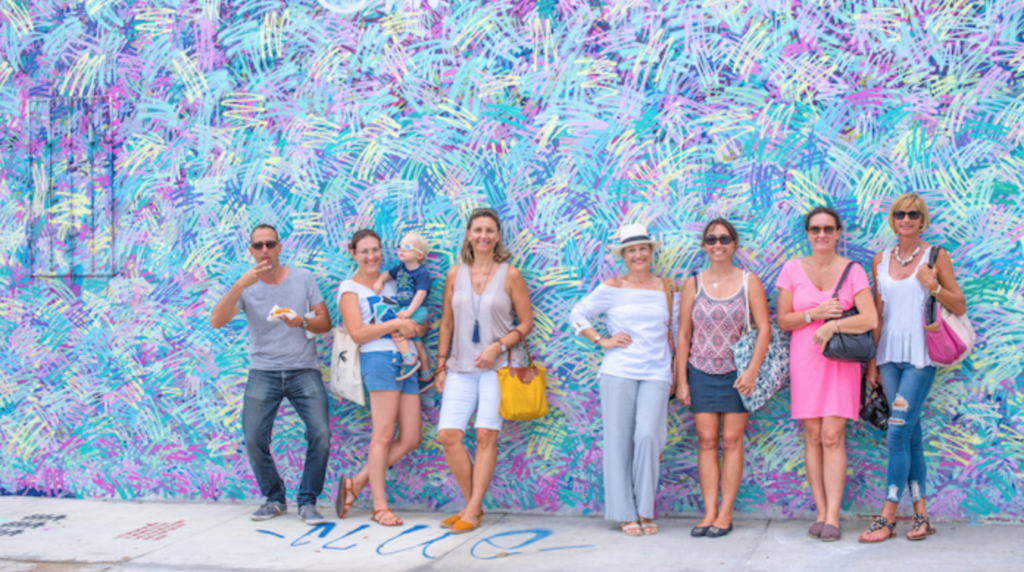 Tell us about yourself: what is your background?
Elise: I was born in Normandy and grew up in Nantes. When I was a student, I lived for one year in the Philippines before moving to Paris. I worked back then in a marketing department and my company offered me to spend a week in their NYC branch. It's when it all started: it's love at first sight with NYC. Back in Paris, I asked for my transfer and in March 2012, here I am, in the city that never sleeps.
Héloise : I grew up in Le Havre, and from a young age I wanted to live abroad. At 11 years old, I was already dreaming of an expat life in the United Kingdom. Years later, I became an English teacher. In July 2015, my husband obtained a transfer to Miami. A lot of paperwork later, at the beginning of 2016, we were in Florida!
What do you like most in the USA?
Elise: It's difficult to answer for the whole of the USA so I will stick to my city: its dynamism, the positive attitude… and the sunlight! It feeds this energy that New Yorkers always have.
Heloise: I love the way they always look on the bright side, always start the day with a smile, whatever happens. In Miami, I love the cultural diversity. Miamians come from so many different countries, they are immensely open-minded.
Elise, when and why did you decide to create your own business? What were the steps to achieve it?
Elise: When my family began to visit me, I took a real pleasure to show them the city, but also to share with them stories about the lives of New Yorkers, to find unusual places, to tell them about historical facts on the neighborhoods. The conversion was already underway and the business creation materialized through exploration of all New York neighborhoods, setting up visits, a website and getting my guide license.
Heloise, how did you join Elise in her project ?
Elise contacted me, just a few days after I had told my husband that I should apply for a job as a guide in Wynwood, since most of the guides only speak English or Spanish. We talked a lot over the phone. I already knew her concept, which I loved. Elise came to meet me in Miami a few weeks later. We had coffee in Wynwood and again, we talked a lot! We got along right away, and I became part of the team soon after.
How do you create the visits you offer? We start with the neighborhoods we love, because our passion for our cities is what our clients love about us. We spend hours and days walking around each neighborhood to feel its soul, do a lot of historical and architectural research, meet with locals, chat with them, try that great coffee shop or restaurant they told us about. And when we know the place like the back of our hand, we choose our favorite places, and create a new tour !
What's your best reward in your professional life ?
Elise: The positive feedbacks  of my clients are great rewards. The satisfaction to have created a unique experience and unforgettable memories push me to give everything I have, and it generates amazing human encounters.
Heloise: Seeing my clients enjoying themselves, being happy to learn about the history and lifestyle here in Miami, especially kids. What I also enjoy is being able to share with people from many parts of the French-speaking world. We give them a lot of information about the city, but they give us a lot in return about their hometown, their country, their experience of life in general. Every client is different, and I learn from every one of them.