Art & Culture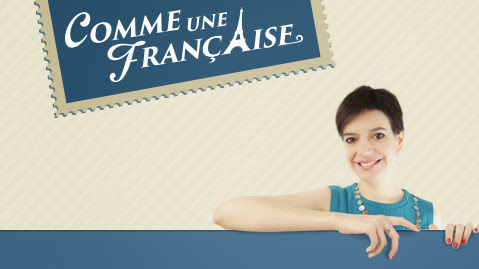 Published on April 5th, 2018 | by Géraldine Lepère
0
Feel like a Local in Paris: Words and Sentences You Can Use!
Congratulations! You're going to France soon–we're looking forward to seeing you here!
But you want more than being one of millions random "tourists." You're genuinely interested in French country, you're learning French, and you want to feel like an insider. Don't worry! Let's see how we can help you live the experience you deserve.

1 – Pass as French at the boulangerie

Feel like a french person in Paris and buy your bread at "la boulangerie," the bakery! You can buy your daily "baguette", or even "un pain au chocolat" (a chocolate pastry) or "un croissant" for breakfast or as a snack. And even talk to "le boulanger" or "la boulangère," the baker!

Transcript of a real, typical interaction:
"Bonjour ! Je voudrais une baguette, s'il vous plaît."
("Good morning! I'd like a baguette, please.")
"Et avec ceci ?"
("Will you have something else with that?")
"Je vais prendre un pain au chocolat s'il vous plaît. / Ce sera tout, merci."
("I'll have a pain au chocolat as well, please." or "That will be all, thank you.")
"Ça fera 2 euros"
("That will be 2 euros.")
"Voilà. Merci, bonne journée, au revoir."
("Here it is. Thanks, have a good day, goodbye!")

Géraldine's tips:
– Be polite! Never forget "bonjour," "s'il vous plaît" (please), or "Merci" ("thank you").
– Close a conversation with "Au revoir" and "Bonne journée," goodbyes.
– You can use most of this script at the market or in any other small shop.
– A baguette costs around one euro. Same price as pastries like un croissant or un pain au chocolat.

Bonus: At the bakery, buy "un sandwich parisien" (also called "un jambon-beurre"), a "ham-and-butter sandwich." Sit on a green chair in "le jardin du Luxembourg," or on the river banks, "les Quais de Seine," or any other Parisian park or garden. Enjoy "un pique-nique" ("a picnic") and watch the city life pass by!
2 – Buying Food at the French Market
The beating heart of any French city: "le marché," the market! Buy great food to eat on the go. Get the best ingredients to cook a tasty meal. Get the best, most authentic French cheese! In Paris, you can visit "Le Marché des Enfants Rouges," hidden in the middle of the city. You'll find scents, tastes and spices from all over the world.

Some sentences you can use:
"Bonjour ! Je vais vous prendre quatre carottes, s'il vous plaît."
("Good morning! I'll have four carrots, please.")
"Ils sont bio, les poireaux?"
("Are the leeks organic?")
"Les courgettes sont de saison ? Elle sont de production locale, c'est ça ?"
("Are the zucchini in season? They're locally produced, right?")
"Je voudrais un camembert et un bout de comté, s'il vous plaît."
("I'd like a camembert cheese and a piece of comté cheese, please.")
"Je peux vous payer par carte ? Ou seulement en liquide ?"
("Can I pay by card? Or only in cash?")
"Attendez, j'ai la monnaie."
("Wait a second, I have some change, I can pay the exact amount.")

Géraldine's tips:
– "Bio" is "organic." It's short for "issu de l'agriculture biologique," or "produced by organic farming."
– There are many types of French cheese. Each village or area takes pride in producing their own kind. We buy "un fromage à pâte molle," "soft cheese" such as le camembert, in whole (and often in a fitting small wooden box.) For "un fromage à pâte dure," "hard cheese," we tend to only buy "un bout" or "un morceau," a small piece. Or you can buy "une meule," the whole wheel!
3 – Like a Local at the Restaurant
I'm sure you'll find a great restaurant in Paris on your own! Use trial-and-errors, and personal recommendations–but "TripAdvisor" or "LaFourchette.com" can help too. A great "traditional French cuisine" option I found is called "Les Routiers," with their three Parisian outlets.
Sentences you can use to pass as French:

"Bonsoir. On est deux. On peut dîner ici ?"
("Good evening. Can we have dinner here for two?")
"Je vais prendre le menu. En entrée je prendrais la soupe de poisson. Et le plat du jour. Et on verra pour le dessert."
("For me, I'll choose the menu. For starters I'll have the fish soup. And the main course will be today's special. And we'll see later for dessert.")   
"Vous nous conseillez quoi comme vin ?"
("Which wine would you recommend?")
"S'il vous plaît, vous pouvez nous rapporter du pain ? Et une carafe d'eau. Merci."
("Could you bring us some more bread, please? And a jug of tap water. Thanks.")
"L'addition, s'il vous plaît."
("Check, please.")

Géraldine's tips:
– Meat can be cooked "Saignant" ("rare"), "À point" ("medium"), or  "Bien cuit" ("Well done")
– Meat goes with "du vin rouge" (red wine), fish pairs well with "le vin blanc" (white wine)… And "le cidre" ("cider") for any dish from Western France.
– Call the waiter: Wait for eye contact, raise your hand a little and ask "s'il vous plaît ?" Do not yell "Garçon" across the whole room!
– French waiters aren't there to be our friend. We don't expect them to make conversation or ask us how the meal is going. Yet, ask them for recommendation on what to choose, they can be of great help.

Bonus: How to ask for recommendations
"Vous connaissez un bon restaurant dans le coin ?"
("Do you know a good restaurant in the area?")
"Quel restaurant vous pourriez nous recommander, par ici?"
("What restaurant would you recommend, nearby?)
4 – Move around Paris like a real Parisian

The operator called "la RATP" manages most Parisian public transportation. It's effective–though it might get crowded during "l'heure de pointe," "rush hour." You can ride "le métro," of course, or "le tramway," and even "le bus."
Another option is "le RER," urban and suburban trains.
Above ground, "les taxis" are competing with "les VTC" (Uber and its competitors)… and with "le Vélib," urban bikes you can rent on the street.
Buy tickets, avoiding confusion:

The "RATP" website has good explanations about its different tickets.
– "Le ticket t+" is the most popular: a simple one-way trip for any line inside Paris.
– "Mobilis" tickets are unlimited for one day.
– Further suburban cities, such as Versailles, need a different ticket.

You'll find machines to buy tickets in every metro or tram station. You can also ask at "le guichet," the counter, in any metro station.

"Bonjour, je voudrais un carnet de tickets de métro s'il vous plaît."
("Hello, I'd like a book of ten tickets, please.")
"Bonjour, deux tickets pour Versailles s'il vous plaît!"
("Hello, two tickets to Versailles please.")
Géraldine's tips:
– If you take the bus and you don't have a ticket, you can buy one from the bus driver.
– Use an app to find out the best itinerary! I'd recommend the RATP app, as well as Vianavigo or the international Moovit app.
– In Paris, walking between places is simple and rewarding. Metro stations aren't far apart, and there are many monuments and bridges and little streets to be found while you move between places. Take a walk!

5 – Be open!
These few tips, words and sentences can help you. But the final step is all yours: Be open to new experiences, make friends, and you'll get the most out of your trip! Good luck, and see you soon.