Interviews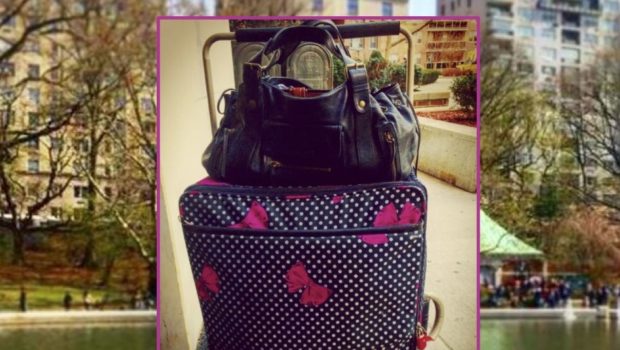 Published on May 6th, 2018 | by Isabelle Karamooz, Founder of FQM
0
Interview with writer Sandrine Mehrez Kukurudz…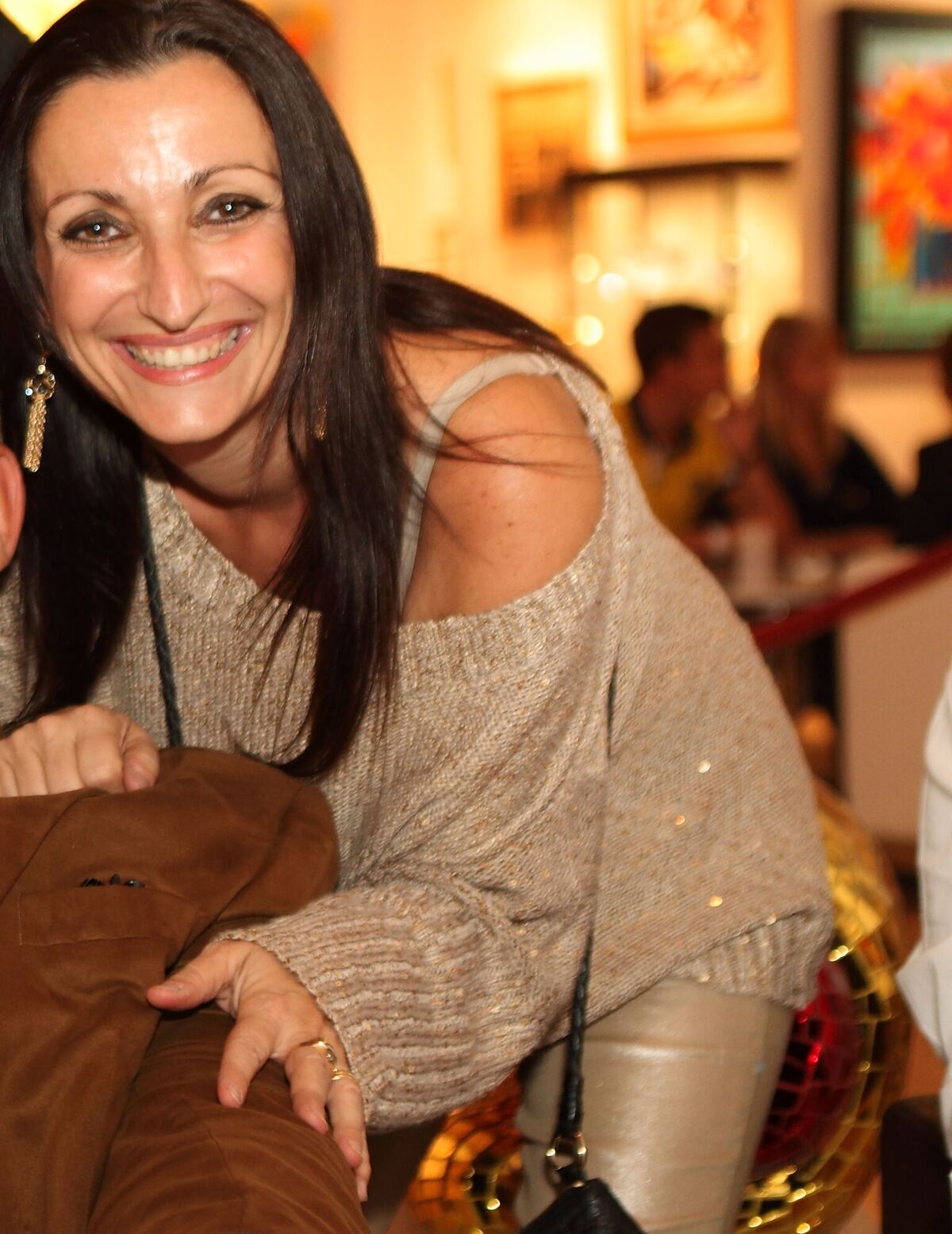 French Quarter Magazine: What does it mean to be a writer?
Sandrine Mehrez Kukurudz: It's a child's dream come true. I've been writing since I was very young. Poetry from as early as 9 years old to the beginnings of novels from around 15 years of age. I've always found a sense of relief in writing, it's been a lifesaver and sometimes I've found the answers to my inner questions through writing. It took 50 years and the encouragement of my loved ones to finally complete a book. My husband, my sister, and my mother read and reread this book. But also almost unknown, to whom I spoke about my dream, and who encouraged me to push through till the end. I hope that this first novel will be the beginning of a long literary adventure. Because I have a great deal of fun writing and want to share this pleasure.
French Quarter Magazine: Some of our readers will be finding out about your first book here and don't know much about "La Valise Noire à Noeuds Roses." Can you tell us a little bit about it?
Sandrine M.K.: Laure hadn't seen her brother for seventy years, by leaving New York for Paris, in search of her missing brother, she didn't realize that an unexpected encounter would put her – and her investigation – in the path of five other women.
Five women, five different personalities, and a story that reads like a thriller. It's full of twists, endearing characters, and is brimming with emotion.
This is the story of a black suitcase with pink bows that ruffles fates and signals the beginning of a human adventure.
I've been asked recently where this strange title comes from?
In 2012, I made a trip to Miami from New York with this cute black suitcase with pink bows. "A suitcase impossible to miss at the baggage claim," I said to myself when I was choosing it.
On the conveyor belt, I saw my suitcase from a distance. I rushed over and pulled it off the baggage carousel but it seemed very light. I took a look and realized that the lock was no longer there.
"Damn, I had been robbed!" I put it on the ground, opened it up and found, among other things: a model wooden boat, a tee-shirt that was somewhat clean and a multitude of other things that didn't belong to me.
Long story short. On this flight to Miami from New York, there was a second black suitcase with pink bows!
If this is a true story, the components of my novel are not. But this little mishap came back to my mind when I had to face a blank page, and I thought… This would be a nice start!
French Quarter Magazine: Tell us a bit about your writing routine. Do you write early in the morning, or through the night? Pen or laptop?
Sandrine M.K.: I wrote this book in 3 weeks. I woke up one morning at five o'clock and knew that it was time for me to finally go after this promise I made as a kid. For 3 weeks I got up at 5 am in a quiet house and I wrote for 5 hours without lifting my head from the screen. It was as if I was possessed. I didn't make any concrete plans, no "scenarios," the story came to me through the writing process.
After these 3 weeks, I had re-read…. And then my career forced me to put this novel aside for almost another 3 years. Until the day when certain meetings and the pressure of my husband, made me pick this novel up again and to finally publish it.
I am very paper oriented. I always have an agenda, I only read printed books, and I'm so environmentally friendly. I still print everything. If I have hand written for a long time since I was young,  I wrote this book on my computer, giving me the leisure to correct a sentence that bothered me ten times if deemed necessary.
French Quarter Magazine: What inspires you to write?
Sandrine M.K.: A true happiness to write! And the joy of sharing it too! It seems to me that it goes hand in hand. A happiness and a need. Writing is blissful!
French Quarter Magazine: Which novelists do you admire?
Sandrine M.K.: That's a wide-ranging question.
Some books I liked, read and reread again:
– "The German Mujahid" by Boualem Sansal.
– The incredible trilogy that Agota Kristof wrote.
– I like literature by Yasmina Khadra, bearing in mind, "What the Day Owes the Night."
– I reread "Promise at Dawn" by Romain Gary with joy.
– I like novels by Khaled Hosseini and the very hard poetry in "A Thousand Splendid Suns."
– I love Douglas Kennedy and his vision of America, I loved Paulo Coelho's earlier works.
– And so many others!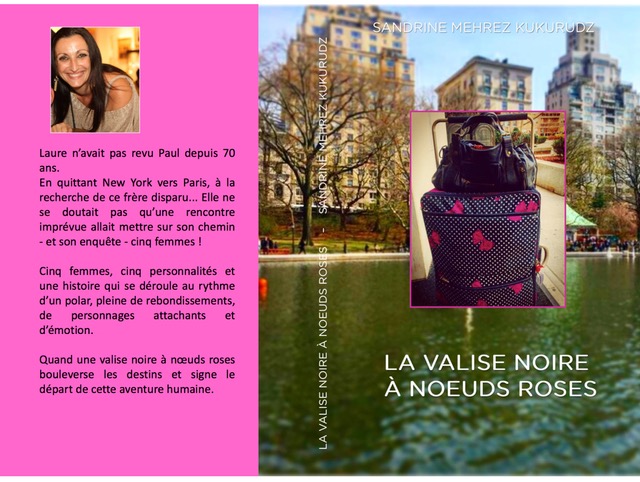 French Quarter Magazine: What else do you do in connection with your books?
Sandrine M.K.: I have a busy job that doesn't leave me with very much time to write but I also like my job. Over the course of the past 25 years I've been organizing events and doing what is called experiential marketing. I did this for 15 years in France and then for another 11 years in the USA. In New York, we organize and put on events that promote French excellence in the USA, as well as Franco-American camaraderie. For example, we endorsed the Best of France in Times Square, bringing together ½ million visitors in just two days, showering 1 million rose petals on the Statue of Liberty to commemorate the 70th anniversary of the D-Day landings. We organized the largest 10-year commemoration for 9/11 outside of NY… among others. Some of these events were done for the beautiful organization known as The French Will Never Forget. Besides, my next book will talk about what went on behind the scenes of these great events. Juicy details promised!
This article was translated in English by John Wilmot.