Art & Culture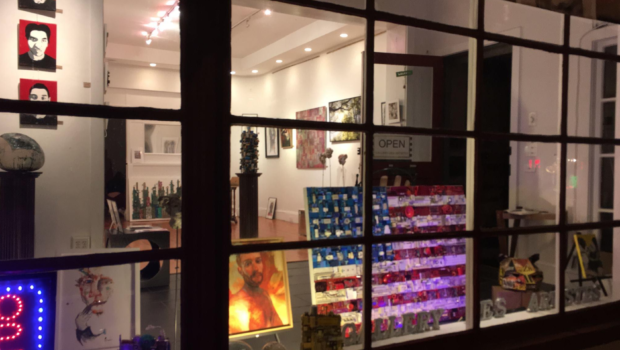 Published on May 25th, 2018 | by Laurence de Valmy
0
Nicole Bonifay, passionate art dealer, presents a successful mix of French and American artists
Nicole Bonifay created the "Gallery des Artistes", less than a year ago in the charming city of New Hope, near Princeton and Philadelphia, known for its galleries, restaurants and shops along the Delaware River. Her goal? Promote her French artists on the American soil while inviting American artists. She was born into a family of artists and it is naturally that she blossomed in this environment. In just a few months, her gallery has found its place, Nicole combining professionalism and friendliness. This spring, she presents the painter Carole Jury and her event of the summer is the exhibition of photographs by Lawrence Schiller who will attend the event. He captured (among others) the legendary images of Marilyn Monroe during her last shoot on the unfinished movie Something's Got to give. No doubt that fans won't miss this event!  

What led you to create your gallery and why in New Hope (PA)?
After a warm welcome from the American community during my stay last year, I decided to change of path and come to settle in this charming city of New Hope already dedicated to art. I opened on August 1, 2017 my "GALLERY OF ARTISTS" on the American soil. The idea was to bring the works of French artists and to exhibit an American artist every month.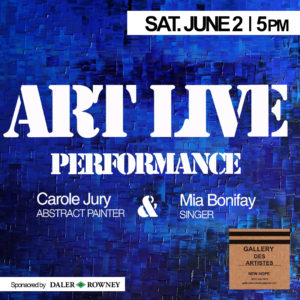 Tell us about your artists: how do you make your selection?
For the French artists, the task was easy, it's my 3rd gallery. I represent about twenty artists in different medium: painting, ceramics, sculpture, embroidery, photography, etc. They are not only my friends but also very talented. As for the American artists, the information about the opening of the gallery and the atmosphere that can be found here, quickly spread and it made things easier.
What do you like most about this new adventure?
What I like the most about this adventure is quite simple: I do what I love. I have always loved the art world. My father sang at the Paris Opera, I was myself a makeup artist there for 13 years. I have a brother who is a comic writer and director and another who's a composer. All the ingredients are present to love art and especially the people who create it, the artists. It is my role to show them at their best, to reassure them, to make them love their work and also to find buyers. I am their agent on American territory.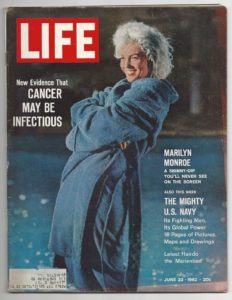 What are your current and upcoming exhibitions?
Currently, I exhibit the painter Carole Jury who will perform on June 2 from 5pm supported musically by Mia Bonifay.
June will be under the sign of Asia. During my trip, I met extraordinary artists whose work I brought back. July will be dedicated to my artists with the temporary opening of another space because my walls become too narrow.
In August, I have the major event of my summer season. I will have the honor and the joy, impossible to hide, to receive the legendary photographer LAWRENCE SCHILLER. This man was the photographer of Marilyn Monroe, JFK, Bob Kennedy, Paul Newman, he is Barbra Streisand's friend, he was present during the assassination of Lee Harvey Oswald etc. The list is so long. He will be present at the opening and closing (dates to be announced). His photographs will be sold signed or stamped. For the smaller budgets, there will be photographs at more modest prices. The goal is to that everyone is happy. Be quick: some of the photos signed and numbered are already selected by amateurs from here and France…
Can we also buy works remotely?
If you wish you can buy remotely, I can be reached on Facebook Gallery des Artistes and Instagram and soon I will launch of my new website.