Art & Culture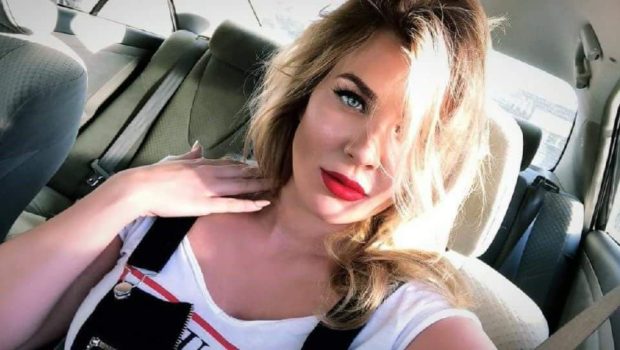 Published on June 11th, 2018 | by Isabelle Karamooz, Founder of FQM
0
An Opera Singer and an Independent Movie-Maker: An Interview with Marco Antonio Varela
Marco Antonio Varela is an opera singing sensation. To be specific, he is a professional opera tenor  and through the following interview, he reveals what is behind his classical background, and shares with us his various interests as a true renaissance man.
His career has allowed him to perform in Europe, China and Latin America. You may have heard him locally at the  Ron DeCar's Event Center, the University of Nevada Las Vegas, at the Henderson Symphony, at Opera las Vegas, The Leukemia & Lymphoma Society in Las Vegas, the Mandalay Bay Arena, where he performed live on HBO, for an international audience of millions, as well as in special events for the Ambassador of Monaco, The Mexican Consulate and the first lady of Guatemala, to name a few.
Marco Varela was born in Mexico City where he began to study music at the Artist Development Center at Televisa Studios. He began his professional opera career with the Seattle Opera, where he sang for years and refined his craft with top of the line coaches, such as Mr. George Fiore, whom was also the coach for international soprano Beverly Sills. Mr. Varela had the unique opportunity to coach at the New York Metropolitan Opera.
Mr. Varela produced his own Cd, and leads an active performing schedule singing in recitals, concerts, operas, special events and supports non-profit organizations. In this interview he tells us about his passion for singing and his new interest in film production.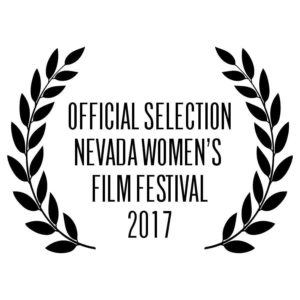 Marco has written and directed a short film: "The Last Call," which won an award and was accepted both here and in Italy. He is currently working on his first full  feature film called "An Echo in Time."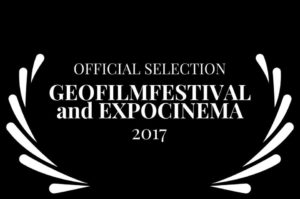 How did you become interested in singing?
I became interested in learning how to sing during my years in highschool. I really enjoyed being part of the school choir and I asked my father if he knew anyone who could give me some sort of vocal test to see if I should learn to sing professionally. He did find someone he knew who worked at the Artist Development Program at Televisa Studios in Mexico City. After a few vocal tests, they offered me to begin taking classes, which I attended after my University classes.
What is one aspect of being a professional opera singer that may surprise most people?
All the work that it takes to be able to prepare an Opera. One has to not only be able to project the voice to 4000 people without a microphone, but do it in a foreign language and act the role as it is considered live theater, and without making any mistakes, it is after all, live!
How would you describe your voice? If you could be any other voice type, which would you choose and why?
My vocal range defines me as a Tenor, which is the highest range a man can sing. This type of voice is much less common than the baritone or base voices and also the hardest (in my opinion), to develop. I don't think I would want to change to another voice type, but if I did, it would be that of a Base, as there are some interesting roles written for that voice.
What is your favorite song to sing?
I can't say which one aria I like best as there are many, but I do like music by Verdi, Mozart, and Puccini
Did you inherit the opera gene from a member of your family?
I inherited the music gene from my mother's side of the family, my grandmother used to sing and play the organ in church and my grandfather used to play the violin. I am the first singer vs musician in the family.
Do you ever get stage fright ?
Yes, everyone does and one must continue to control this fear so it does not ruin a great performance. After many years of singing, it stops being an issue and one can use this energy to help with the passion of the performance.
Before you sing, do you eat or drink anything special to loosen your vocal chords?
Lots of water, one must be very well hydrated to allow the vocal folds to be flexible and pliable.
Is there anything you are particularly excited about for your future? Tell us about your new role in film making – can you describe the two films you have been involved in a few sentences?
Yes, three years ago I had the opportunity to write, direct and produce my first short film, "The last Call," which was accepted in two film festivals, one of them in Italy and won me a prize here in the US.
It was such a fun project that I decided to continue and begin developing my current project "An Echo in Time," which is a full feature 90 film.
How long did it take to research and make this film?
I have been working on my full feature film now for three years. It takes a lot of work, research and passion to put together all the elements of this kind of puzzle. Some films take longer, so as a startup film company, Maverick Media Corporation, we will be working on several projects at the same time as we get funded for each one of them.