Art & Culture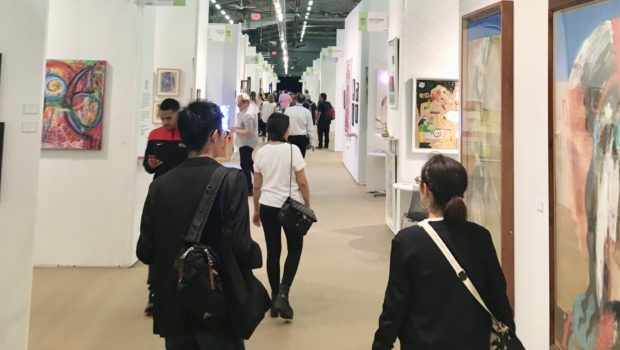 Published on June 16th, 2018 | by Laurence de Valmy
0
The contemporary art world decrypted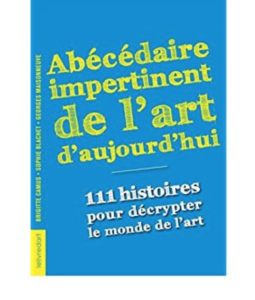 Would you like to know better the world of contemporary art? Know how to be a happy artist or collector? How to avoid mistakes when buying art? Sophie Blachet, Brigitte Camus and Georges Maisonneuve set out to answer these questions by publishing l'Abécédaire impertinent de l'art d'aujourd'hui (The impertinent ABC book of today's art). Through 111 interviews, the authors describe a multifaceted universe by exploring the daily lives of its actors whether they are artists, gallery owners or collectors. Sophie Blachet, Frenchwoman from Miami and founder of French Art Associates, presented the book to us, available on lelivredart.com, Amazon or Fnac.
How was this collaborative project born?
Brigitte Camus and I worked together in France to develop training sessions for visual artists. Then, I had the idea to help artists to find places of exhibitions, fairs and biennales to enable them to professionalize and also to position themselves. That's how was born the collection Artistes Mode d'emploi (Artists Guide) of which Brigitte Camus is the director. I published, at the Lelivredart editions, several guides including Exposer en France (Exhibit in France) and Exposer en Europe (Exhibit in Europe). Brigitte and I regularly worked with Georges Maisonneuve who is the creator and editor of the Almanart website. After many exchanges and discussions, the ABC project was born.
What is your goal and who this book is for?
The book is for artists, art professionals and art lovers, who want to understand and decipher the art world of today. We wanted to give an image of the art world seen by art professionals, collectors or art lovers.
Can you show us how the book is built?
The book is an ABC Book composed of 111 interviews that we conducted for over a year. Readers find a story by letter, for example: Blogger addicted, Gift at risk, salesman eroticism, client file on the run, or ISF with variable geometry.
Is it a book focusing on art in France or international?
It is not only focused on France, I brought a more international vision to this book including the interview of a gallery owner based in New York, an artist in London. For a first ABC Book, we are, it is true, rather focused on France. We are already talking about the second edition with interviews of professionals and art lovers who have a more international background.
You say that the art world is changing. What are the changes you identify?
The subject is very large but in a few words, I will say that we have entered a new era. The time when the exhibited artists were out of an art school is over. Now the profiles are more varied, many artists had another professional life before. As for the galleries, many are giving up their white walls for contemporary art fairs and online: indeed, the rents become too expensive and the visitors have become accustomed to the fairs of contemporary art thus pushes less the galleries doors. Or, collectors become more professional by becoming speakers, authors or some more money open their own museums. This in a nutshell, we could really talk about it all day. 🙂
You are living in Miami where you founded French Arts Associates. Can you present this project?
French Arts Associates is a not for profit association that I founded in 2016 with another Frenchwoman from Miami, Hélène Filipecka. We wanted to organize high-end cultural events and gatherings in Miami to allow easy access to local art professionals and thus encourage meetings, exchanges and also learn what Miami has to offer in terms of arts and culture.
To do this, we organize every 3rd Tuesday of the month, a Breakfast Talk Series with a guest speaker. We had the chance to invite Vanessa Selk the Cultural Services Cultural Attaché of the French Embassy, Kathryn Mikesell an important art collector, Jill Deupi Director of the Lowe Art Museum of the University of Miami or Anita Braham in charge of the InsideOut program at the Perez Art Miami Museum, to only cite a few.
In addition, we have a program to promote our members and non-members to our social and professional networks, to allow our member artists, independent curators, art advisors etc to make themselves known to art professionals. And finally, we developed the Literary Encounters in August 2017. We invite a francophone author to present his latest book.
We have other projects including the organization of a Short Film Festival for 2019. I invite your readers to visit  www.frenchartsassociates.org  where they can listen to the podcasts of the old Breakfast Talk Series.