Art & Culture
Published on July 6th, 2018 | by Laurence de Valmy
0
How France supports its culture in the USA
In order to renew and sustain Francophilia in the USA, the cultural service of the French Embassy has several programs in place through its 10 offices all over the country. We chatted with Bénédicte de Montlaur, Cultural Counselor of the French Embassy in the United States, who showed us how, with her team of 80 people, she strives to bring the best of contemporary French creation to the American public, to support the teaching of French in American schools and to promote university exchanges.
The very varied program can be checked on Frenchculture.org. To be shared with Francophones and even more with Francophiles!
What is the mission of the cultural service within the French Embassy?
This cultural branch of the Embassy is based in New York and coordinates 10 offices throughout the US. We have three missions: culture with including cinema / visual arts / literature etc., education and the third mission is the Universities. On each of these missions we put together projects and programs, so it is very varied.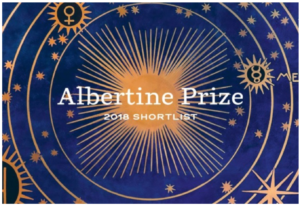 How do you proceed to select cultural projects?
Our strategy is really to highlight contemporary French culture to the American public. They know well our heritage with, for example, Impressionism in the visual field, but they are less familiar with our contemporary culture. The second important criteria will be the Franco-American cooperation. We want to facilitate contacts between French and Americans culture professionals. The goal is to support long-term projects which can then live on their own. Then the last criteria concerns our priority targets which are the influencers and the youth to renew and perpetuate the Francophilia. In the field of books, to invite the American public to discover contemporary French literature, we can mention authors on tour, with about fifteen authors travelling each year and the Albertine Prize, a readers' prize in which five books which were translated in the past year are selected.
We just had the Night of philosophy and ideas in Brooklyn for which fifteen French philosophers came with also acrobats and the presentation of films. We are delighted to have touched nearly 8000 people on site and 3000 online viewers. For contemporary art, the program Etant donnés supports residencies of French artists in the USA, promotes the stay in France of American museum curators and finally exhibitions in American museums including French artists. All this is done in order to bring the best of contemporary French creation to the young public in American places.
Can you present the French Dual Language Fund ?
It is a program that we initiated two years ago and which was inaugurated by the President of the Republic in September. The fact is that many public schools want to open bilingual programs but lack educational resources: books, teachers, training. This fund makes it possible to give scholarships to people who wish to become teachers and to recruit language assistants in France. We also have a call for projects for schools wishing to apply for support. We have already been able to support 58 public schools with very positive feedback from schools. Of these 58 projects, half of the schools had a high proportion of students who received free meals, which is an indicator of whether or not schools are in a privileged area. Most of the bilingual programs are currently in private institutions or more privileged areas and this fund can reach an audience that is usually less supported. Our ultimate goal is that everyone can have access to bilingualism and that it does not depend on the parents' income level.

What are your challenges?
The biggest challenge is really to make contemporary culture known beyond our heritage image. There is already a strong interest, for example for projects concerning diversity such as those concerning African and Arab countries. The other challenge is of course to have budgets in particular to support the performing arts because it is expensive to bring theater or dance companies. We work with French authors to translate their plays into English and produce them here. We have a project with Fabrice Melquiot called Pollock and it's very exciting for French directors to come and work in English.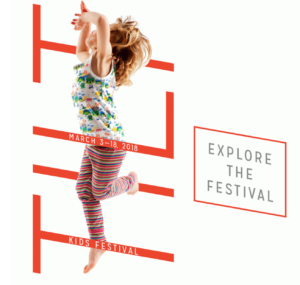 What are the main projects for 2018?
In the field of education, I want to develop the bilingual fund (with a target of 200 schools by 2022 Ed.) and in the university field, to promote academic mobility to France. For culture, on the pole of New York, the Night of Philosophy was one of the big projects of this year and for the program to come, the upcoming Tilt Kids from March 3rd to 18th, which will be opened by the show Little Red Riding Hood by Joël Pommerat, a director well known in France because he did renew the theater for the youth. I will also mention Oui Design in May (program promoting Franco-American exchanges for designers Ed.) and the Albertine Prize in June and of course the Albertine festival in the fall, one of our highlights. Beyond these New York projects, we have for example the Caribbean festival in Miami in March and events on the whole territory with a very rich program to consult on our site.
Some examples selected by the editorial staff:
Kiefer Rodin at the Barnes Fondation (Philadelphia)
Midwest Tournées French Film Festivals