Interviews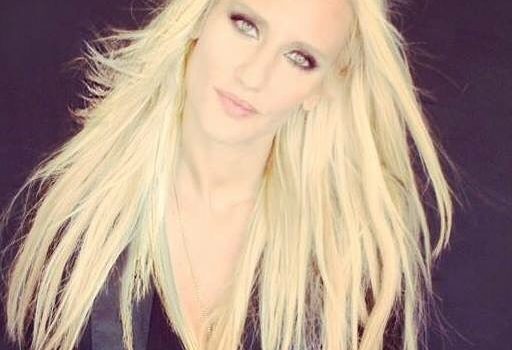 Published on July 8th, 2018 | by Isabelle Karamooz, Founder of FQM
0
"Cousu de fil noir": Interview with French Author Fausta Philippoussis
What does it mean to be a writer?
That's a rather broad and difficult question… When we say the word "writer" we automatically have an image of what a writer is. Often, this image is more visual than verbal. Some "see" the writer as a studious and professorial person tapping away on a keyboard in a room filled with books, others "see" him as an author, very well-kept and pontificating on an important televised debate. Whatever we "see" when we think of a "real" writer, the problem is that all too often, we don't see ourselves.
This is where lies the trap, because if your inner "writer's portrait" doesn't match what you see in the mirror, you doubt your ability to "become" what you imagine a writer to be…
What we need to do first and foremost is to actively break down the myths around this profession.
Because in truth nobody can answer this question and yet at the same time everyone can answer it.
A writer writes, even edits, but isn't always necessarily published. A writer has a style, a form, he marches to the beat of his own drum. A writer has something to recount, to say, to address, to convey …
A writer lives in the moment, either rejecting it or embracing it. This is how he creates his style and builds his repertoire. A work can only be written at the time it was written. The writer's aware of what's going on around him.
But to be completely honest, the amount of things to say about this question is endless. This is just the vague beginnings of an answer… There could be so much to say…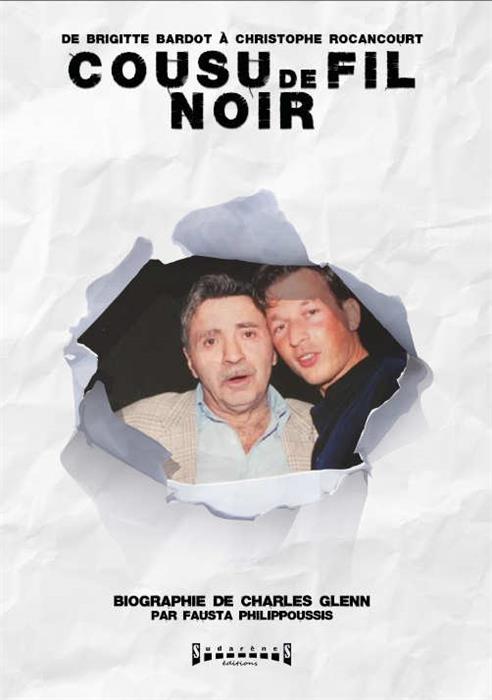 Some of our readers will soon be learning about your new book for the first time and don't know much about "Cousu de fil noir" ("Sewn with black thread"). Can you tell us a little bit about it?
It was through one of my other acquaintances that I met Mr. Charles Glenn. He was 80 years old at the time, had a frank look to him, and expressed himself easily. Charles told me pretty quickly that it's been his lifelong dream to write his biography and that, he's been trying in vain to do it for the past 10 years. At first surprised, then mocking and finally somewhat skeptical, I discovered during the course of our conversation that I was actually talking to the Mr. Charles Glenn, the fashion designer of many celebrities and incidentally, Christophe Rocancourt's best friend.
From the holocaust to the Algerian war, through the yéyé years, and the events of May 1968 to the American dream, and the belle époque, I allowed myself be embark on what would be known as Charles life story.
Between his life experiences lies crisp anecdotes about the stars of yesteryear, meetings with Brigitte Bardot, Johnny Hallyday, Claude Francois, France Galle, Charles Aznavour, Sammy Davis Junior and Christophe Rocancourt (who did me the honor of writing my preface) and so on. Revelations of all kinds, love affairs, exclusive photographs, implementations of all sorts and a chaotic but exemplary life path, this atypical biography gives us a story rich in lessons.
…And so what does the title, "Sewn with black thread" actually mean?
Beyond the obvious nod to his profession as a fashion designer, more emphasis is put on the thread itself. This is far from being a story sewn together with white thread.
In this book, throughout the chapters, it will be made clear that the life of Charles Glenn was a succession of twists, ups and downs, and multiple adventures …
The fact that this story even exists and that it's so beautiful, so unexpected, so unbelievable and extraordinary, that it seems to have been hatched by a preposterous destiny.
Tell us a little about your writing routine. Do you write early in the morning, or all night long? Pen or computer?
Writing is a craft. You have to have a taste for it, then maintain it regularly. There isn't a good writer without a regular work rhythm out there. Even if it's once a week. That way we're always learning. Each book teaches us something new in how to make better dialogues, how to trim down text, how to quickly introduce a character, or how to create  suspense effects.
Because yes, contrary to the romanticised idea that we have in our heads, writing isn't the fruit of some quasi-divine inspiration that a bohemian writer gets. Where they're equipped solely with an ink quill pen and a beautiful sheet of parchment paper and who can ever so quietly transcribe their work. The work of writer is arduous, it requires concentration, and above all, rigor.
Personally, I do not have a routine, but I write every day.
On the other hand, if I get into a writer's block, I'll change something in my way of proceeding: I'll write in a different place, I'll write by hand rather than with my computer, I'll read my text into a dictaphone, I'll change the point of view of my narrator, I may even put the text that I'm writing aside and start on another.
What inspires you write?
In fact, often, inspiration comes from resilience. We suffer in this life so we need to talk about it through writing to let the world make witness of it. For example, if someone has hurt you; you don't act out in revenge, you avenge yourself by writing, by making a figurative voodoo doll with his figure and sticking it with needles of intrigue. At the end the hero breaks the figure of the doll with the image of your opponent. It's said that happy people have no history. I believe them. If someone's completely happy and satisfied with everything they already have, then why embark on the precarious adventure of writing?
I understand that once you're a professional writer, writing becomes in itself a sort of quest for the holy grail. Writing that perfect book, but here again there's a sort of frustration to overcome. So yes, there's suffering. When writing, there's typically a vendetta against something or someone, or at least a challenge.
But clearly, the only reasonable motivation seems to me to be the actual process of writing. Making a world with living characters is a pleasure in and of itself, it's a necessity for some.
Which novelists do you admire?
I'm an eclectic reader… There's a lot of authors that I admire… Now to be as precise as possible in this answer it will be based on the number of books that I've read from said author, and without any hesitations. I'm an unconditional fan of Stephen King… I read all of his work.
I really like Dan Brown, Koontz, Bernard Werber, Poe, and Maxime Chattam… I read a lot of Mary Higgins Clark.
I remain loyal to Francis Scott Fitzgerald and Albert Cohen for nostalgic reasons alone …
My list is very far from complete, but I'm unable to make a single choice…
Are you an author who frequently interacts with its readers?
I try to as much as I can… Whether it's on Facebook or Instagram I've built a community that follows me and supports me. I am extremely grateful for them and I never hesitate to communicate with them on a daily basis. I'm prudent about responding to all of their emails.
It started with my first book H-15, in which I touched upon a lot of delicate issues, (addiction, alcoholism, depression, suicide…) and many of the subjects are represented in my writings and my readers have never hesitated to write to me about how they felt. From that moment on I've never stopped interacting with my readers.
So don't hesitate to contact me either. On Facebook:        https://www.facebook.com/hmoins15/ or via Instagram: https://www.instagram.com/faustalv/
What else do you do in connection with your books?
I read. It's important, you have to read the kind of books you want to write.
If only to find out what other writers, faced with the same problems, have done. We also have to read books of genres that we don't necessarily like, if only to know what we don't want to do.
Recently, I also registered on Wattpad, a free social site created by Allen Lau and Ivan Yuen, where registered users can write and share their stories, poems, fanfictions, fantasy novels, romance novels, crime stories and articles of all kinds for free. They're all available online or on a mobile app. I spend a lot of time on there, it's a beautiful source of inspiration.