Art & Culture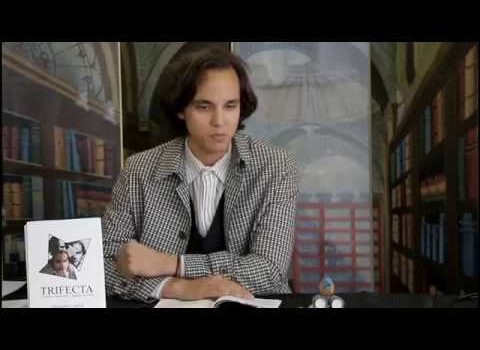 Published on July 9th, 2018 | by Isabelle Karamooz, Founder of FQM
0
The new book of Christopher Cipollini: «Trifecta-Stories, Sojourns, Words of Life.»
Christopher Cipollini is a writer, artist and spoken word poet originally from California. He has traveled abroad several times, and always been influenced deeply the journey. He is a two time author and has written for several American publication as "The Desert Observer," Downtown Zen" and published two prose books: "The Musings" and "A Secret Kingdom." A spoken word poet, he has featured from Hollywood to Seattle, and throughout Europe. In his second book, "The Secret Kingdom," he combined prose and lucid narrative. In 2017, Christopher Cipollini published his third tome, a series of vignettes about art, life and passions. He takes his readers into his poetic world and enchant us with his new book.
What does it mean to be a writer?
That's a broad question! I think to be a writer is the most noble calling there is. It is writers who form our voice as a culture. They are storytellers, journalists, documentarians and even iconoclasts. They shake our beliefs and form new ones. They create and can also destroy. Writers are responsible for sharing the human journey, with all their fears and hopes and magic and dreams. So I guess to me, to be a writer is to be an observer. A watcher. You spectate, you report, you shape and reshape and you weave. That's what I get from it. It's my passion.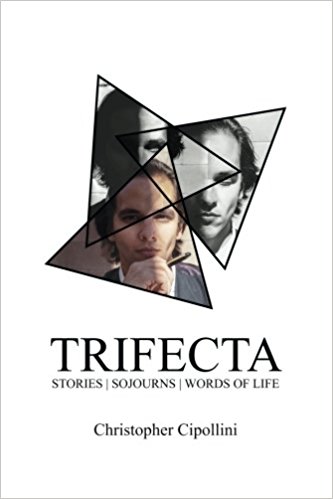 Some of our readers will soon discover your new book and do not know much about « Trifecta-Stories, Sojourns, Words of Life. » Are you able to tell us a bit about it?
Well at it's heart, it's a love letter to travel. I love to move around, go abroad. It feeds me. This book really began all the way back in 2009 when I ventured to Prague for no particular reason other then to see and observe. I had written before but not with any real intent. I was pretty lackadaisical about it. No fire or passion. Then, I made an expected turn and ended up in a pre war Nouveau hotel and all my experiences up to that point flooded me It was like a dam broke. I couldn't stop. I was possessed and it was marvelous. From that point forward, I wrote. It was observations, prose, meditations and idle musings. When I returned home, I fell in with a group of poets in our local community and this strengthened my voice. It was a powerful, albeit unexpected time and I met many people who helped shepherd me along, each with a story to tell. Much within this book is gleaned from these moments. I would not have it within me to write this book, or my previous ones had it not been for that Damascus Experience in Prague or the stride I developed walking among my poet friends. I hope people will find a bit of their own creative journey in the stories I have to tell. I can assure you it's unique and spans imagination, childhood, and the music of the creative journey.
…And then about what a 'Trifecta-Stories' actually is?
Well, by definition, a Trifecta is a unity of three angles. When I was getting this book together, I originally conceived a poetry book. I love poetry, but I felt unfulfilled by being so limited in my context. I like to tell stories, sort of like little journal entries, and I also tend to lapse into these little vignettes, that really have no structure, but move on their own accord. I found my title in uniting these three concepts. Stories, sojourns, words of life! It's also my third book, so I guess that technically counts for four, but we can overlook that!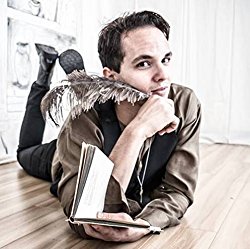 Talk to us a bit about your writing habits. Do you write early in the morning, or through the night? Pen or laptop?
I wish I could say I have the work ethic of Michelangelo, and write every day, but as of late, I find I write when it strikes me. When I do write, I'm glued to one spot. Totally dedicated to the moment. I have sat down to write out a sentence that's pecking at me and looked up and hours have elapsed. As far as times, I tend to write in the early, early morning. Sometimes I will write when I have had a poor sleep and my dreams are still hanging over my mind and haven't been filtered away by my consciousness yet. That's when I feel the most unselfconscious and my pen moves with the greatest ease. I tend to write in long hand, sometimes short if I'm feeling pretty manic, and I'll transcribe to my small laptop. I adore moleskin notebooks, and would happily spend the rest of my days in a room filled with them!
What inspires you to write?
The world around me. Dreams and wonder. Things that outrage me and my only weapon is my pen and my voice. Other writers. I find some writers, such as Keats or Rimbaud, make you wish to write. There's a certain tangible feeling to truly great writing. One craves it, like food and wants more of it. I once heard someone say: "the greatest gift a writer can giver another is the desire to write". I for one completely agree.
Which novelists do you admire?
As of this moment, I haven't read too many novels, but I can name a few novelists who I enjoy. I admire Susan Sontag quite a bit. I read her book of essays, "Reborn" and it was poignant journey into her mind. I enjoy many classical writers. I have an affinity for Edgar Allen Poe. I have a great love of Keats and Byron and Shelly. Hans Christian Anderson. I love fairy tales and folk stories! The Pre Raphaelite Brotherhood has always spoken to me. Also, I enjoy HP Lovecraft.
What poets do you admire?
Rimbaud. Out of all the poets, he is the one who speaks to me the most. What's there to say? I mean, the way he formed and reformed the French language. His blasphemy mixed with the deepest reverence. A mind well before his time. His wanderlusting, rogue spirit. He was an adventurer. A genius as well. I don't use that term lightly. I'm plotting to go to Charleville soon and see where his life began.
As far as other poets go, I would say many of the poets in my own backyard. The poets here in my current community. I have been brought to tears by many of them. Its an honor to sit and listen to them tell their stories, and its something that is not always easy.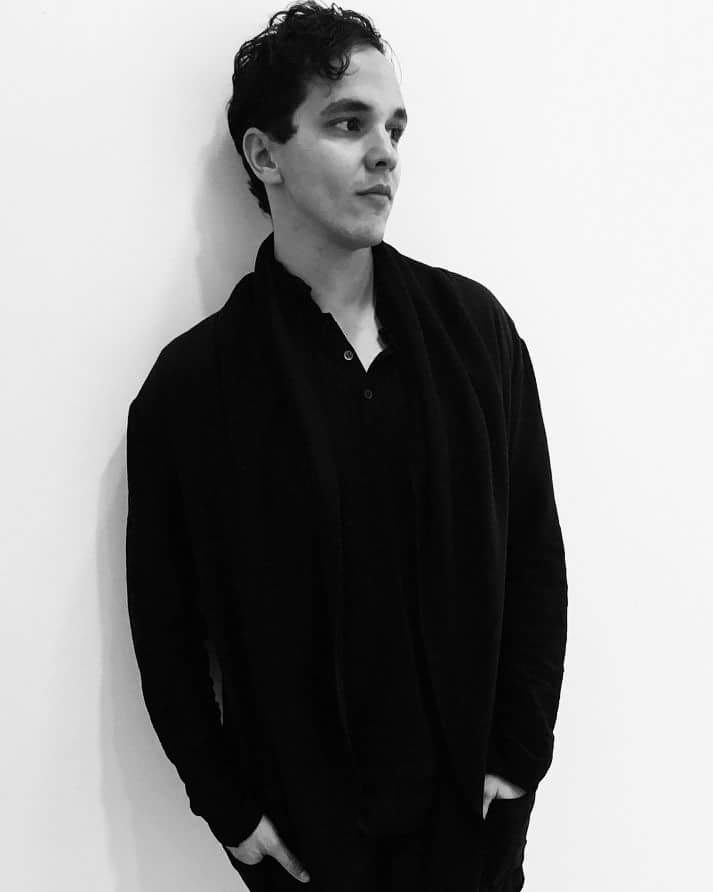 Are you an author that interacts a great deal with your readers?
Oh yes! I love to know what people think, and love feedback. I like to read and give readings. I think writing should be shared open and it doesn't always need to be confined in a corner of a café. It doesn't always have to be solitary. Bring it out! Share! Talk about it after. That's what brings a writer's work to life!
What else do you do connected with your books?
I like to do what I love most-travel and share them. My dream right now is to get overseas again and back in Europe where my pen feels most alive. The villages of France, the ruins of Italy, the shores of the North Sea, all play a part in my mental trajectory. It's fuel. I would like to go and give lectures on writing. I was fortunate last year to go to a local school and give an hour long talk about the writer's process to some students and I'm doing it again this year. It's always an honor to shepherd a fledgling creative mind, like so many have for me and my work. It keeps the wheels turning!