Art & Culture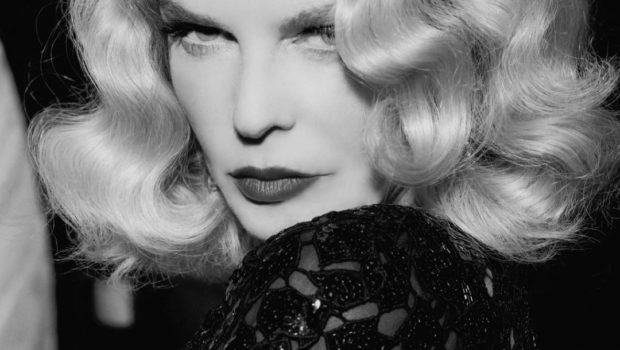 Published on July 12th, 2018 | by Isabelle Karamooz, Founder of FQM
0
Marlene Dietrich returns to Las Vegas performed by Cyrielle Clair in "Marlene is back."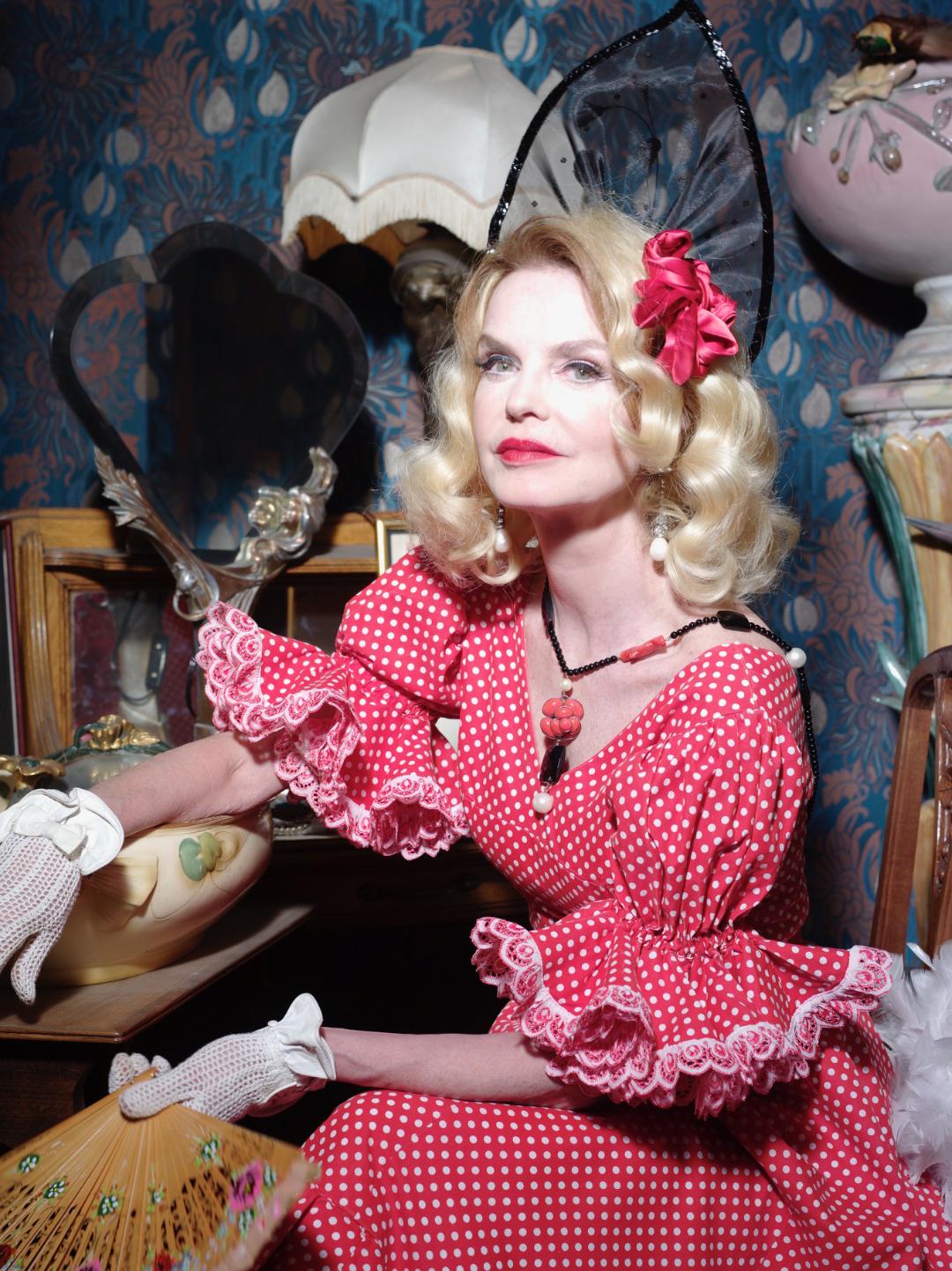 We had the opportunity to spend some time with Cyrielle Clair while she was in Las Vegas acting in a theater play produced by French fashion designer Pierre Cardin, who also designed the sumptuous costumes for the show. A very beautiful production for a superb evocation of Marlene Dietrich, one of the most fascinating actresses and singers of the 20th century. In this play, revealed to the public, Cyrielle Clair is magnificent in the role of Marlene. Her work as an actress is quite admirable. In this interview she talks to us about this fabulous figure of cinema with passion and reveals a Dietrich who was, above all, a free and independent woman. She was way ahead of her time and was a great lover!
Cyrielle Clair: So isabelle, I would first like to say that I am delighted to do this interview here with you in "Paris, Paris Las Vegas." It really delights me to be on the first floor of the Eiffel Tower in Las Vegas with the Bellagio out front. It's awesome!
French Quarter Magazine: It's an honor for me and for French Quarter Magazine to interview you and I must say, it's true that we have a great view of the Las Vegas strip from the "Paris" hotel. There's one question I've had on my mind: Why did you choose the United States and mainly Miami last year and Las Vegas this year to present the show, "Marlene is back?"
Cyrielle Clair: We started this show in Paris, then brought it to the Lacoste Festival, then to Miami and finally to Las Vegas. Las Vegas really has an important significance as Marlene Dietrich started her second career here in Las Vegas. It was important to return to the place that Marlene had started her international career for the first time.
French Quarter Magazine: And so why Miami?
Cyrielle Clair: Because there is a large French community in Miami. Since I'm acting out the majority of the play, roughly two-thirds in French, a third in English and some snippets in German. Marlene was absolutely trilingual. She was German and very early on in her childhood, she learned French. She loved to speak French and she mastered it very well.
French Quarter Magazine: We can see that the French, German and English languages ​​play important roles in this play. Do you speak these three languages ​​yourself?
Cyrielle Clair: I speak French and English fluently. I've mastered English fairly well and I'm managing in German. If I had to act in German, I could get there with a coach. I sang two songs in German including a little nursery rhyme that was quite funny and also "Lili Marlene" in German. I'll try to speak more German when we tour Germany because that obviously represents what Marlene was. Moreover, in this completely cosmopolitan world, it is a tremendous asset and is extremely advantageous to be able to express oneself in several languages.

French Quarter Magazine: For you, the theater is a little bit like going back to your first love, isn't it?

Cyrielle Clair: I've never separated from the theater. In fact, I started with the theater and very quickly afterwards I started doing films and television. It turns out that I've actually done more theater these past few years. For the past five years, I've been doing several plays, several projects, but these are the circumstances. It suits me fine. I like to change it up, a little theater, a little cinema.
French Quarter Magazine: What do you particularly like in "Marlene is back," a play about the legendary movie star Marlene Dietrich and why did you accept this challenge by immersing yourself in Marlene's captivating world?
Cyrielle Clair: It was Pierre Cardin who told me, "I'd really like you to play Marlene Dietrich." I was surprised at first because I only knew Marlene through her films. With a proposal such as this, it was an offer I couldn't refuse, especially since I really like Pierre Cardin and I admire him enormously, with whom I've already worked with. I'd already done two shows with him, one where I played Lou Andreas Salome and another very beautiful play by Pirandello called "Se trouver," so he knows my work. He likes what I do. I accepted and he gave me carte blanche. It was awesome. I plunged myself into the world of Marlene and I discovered an absolutely fascinating woman. She was a liberated woman on so many levels. It must be said that in the 20 and 30s in Berlin, where she was from, the cabarets of Berlin were way ahead of their time artistically and creatively. We see it elsewhere in the film "Cabaret" by Bob Fosse. There were homosexuals, transsexuals, all cohabiting. Nobody was surprised about anything. There was a certain kind of extraordinary creativity and it all took shape in the spirit of great originality. It seemed as if there was no censorship. This surely shaped some of what Marlene became. She started out as a musician when she was 20 years old. She was a good violinist but also a very good pianist. During this period, she was also working as a chorus girl in one cabaret, reading a couple of lines in another, and doing high kicks in a third cabaret. She could do three shows in the same evening. It was Berlin. There was a sense of community and team spirit. They were young and beautiful. These were truly the early stages of her career. In 1929, she meets Sternberg, who, of course, falls madly in love with her. He already had a career in America and quickly fell under the charm of this humble, intelligent, and luminous woman. Sternberg selected her even though other women had already been chosen. Nobody knew little Maria Magdalena except for a small community of artists. He knew how to see potential.
Sometimes it's just the encounters made and the stories swapped between a director and an artist. It can be something fabulous. She had the opportunity to meet her mentor. Marlene accepted, she immediately saw and understood his interest. It was he, who took her to Hollywood after all. He showed her the ropes too. She was brave and tireless in her work.
Despite being a huge international star, it became difficult in Hollywood for Marlene after she turned 50. There were fewer and fewer proposals for her. One day, she went to a gala for the artists union and someone proposed for her to do a flying trapeze act or an act with some show dogs. She replies "I don't do all this, I'm doing Madame Loyal," and in she walks with a pair of short shorts, a tail coat that accentuates her beautiful legs, and a top hat. She is Madame Loyal.
That night she provided a wonderful evening, that was masterly done. It turns out that Bill Miller, the owner of the Sahara Palace, was there, and after noticing this, offers her an exceptional contract for the time. It was $ 30,000 a week. Nobody was paid that well back then. She had to make three movies that year to get paid so handsomely. She had a three-week contract where all she would do was sing for 20 minutes. There, something happened. She actually had this talent, this presence on stage. She wasn't a great singer, but she was a fabulous performer and with her beautiful voice, she could really captivate. For the Sahara Palace, she came up with an extraordinary dress that was like being nude but just decorated with diamonds, sequins and feathers. She was 53 years old and she was like that. She was sublime. It was an apparition. She liked to please. She adored men, intelligent and cultured men.
French Quarter Magazine: "Marlene is back," which you have co-written with Gérard Chambre, is a play produced by French fashion designer Pierre Cardin, as we said earlier…
Cyrielle Clair: And patron of the arts, let's not forget. He isn't only the creator, he is a patron. He had his theater and always produced on stage. He was the first to produce Bob Wilson in the "Regard du Sourd" at Espace Cardin. I love Pierre Cardin. He's a great creator and since it was his idea I accepted the challenge. I started writing. Then I asked Gérard Chambre because he had experience making musical shows that have a lot of pizzazz. We started writing together.
French Quarter Magazine: Can you tell us what the pitch of this show is for our readers?

Cyrielle Clair: There's one thing that really grabs ahold of me, it's in the introductory scene, it's quite delicate but it assumes that Marlene's a legend but it's all an illusion because it's fabricated. She made her image as a Hollywood actress but what I love and what was very nice is that she left the studio where she had worked for 12 hours. She arrived, she was swinging her shoes, she was always very elegant, she put on a little kitchen apron and made the broth for everyone… Dos Passos said of her "it's the good little German housewife." In life, she was like that. When she arrived in Hollywood, the first film she made was "Morocco." It was a huge international success. The second film that was distributed was "The Blue Angel." In 1973, she made the last recital at the Cardin space in Paris and met Pierre Cardin. He was fascinated by her and if he wanted to do this show it was because he knew her. He designed all the costumes for the show.
French Quarter Magazine: Can you tell us about his stage costumes, one of which you're wearing so elegantly today?
Cyrielle Clair: My favorite costume is when I'm in a "tuxedo" with the top hat in black frac, the white vest and the white bow tie, I love wearing this costume. Moreover, it's the one that we chose for the scene in Las Vegas. I also like the final dress "à la Marlene," a pure Pierre Cardin creation. He chose this dress with pale blue embroidery. Very pretty. Marlene often wore pale blue and that sort of big coat that she swung across the stage. I reproduced what she was doing on stage because it was quite fascinating. I have never seen it on stage but Pierre Cardin told me anecdotes of Marlene that were extraordinary. It's also a privilege to be dressed by Pierre Cardin. In Pirandello's play I had acted in his theater, he had also created those costumes for me.
French Quarter Magazine: Throughout your career you've worked on several Anglo-Saxon productions including "Control" with Burt Lancaster and Ben Gazzara. Being perfectly bilingual has probably opened other doors for you?
Cyrielle Clair: That's right, I've always had a rather international career. There were times that I disappeared from Paris for a little while because I ended up settling down in New York for ten years. I did an American series called Counterstrike with Christophe Plummer and also made an American movie for MGM with Ed Harris called "Code Name Emerald" where Harris played a triple agent. I was his French contact during the resistance. I loved doing this very beautiful movie. Being perfectly bilingual has allowed me to make an international career. I shot several times in Italy, in English most of the time except the last film I did with Lina Wertmüller where I spoke in French but did it with a Marseillan accent because I played a hairdresser with little gingham shorts like Brigitte Bardot. I had Italian peers who were extraordinary. They mainly came from the theater. I loved shooting with Lina Wertmüller. She's a brilliant director, a very intelligent woman. She isn't well known in France but she still had two Oscar nominations. She asked me to act in French because she speaks perfect French too.
French Quarter Magazine: You have a knack with accents … When you speak English or German, I noticed a certain fluidity.
Cyrielle Clair: It was a big challenge because I had already acted in productions but never live in English. That's why Miami was a little trial run. I'd always done entire movies in English and in Miami I had to switch from French to English. I was very very scared but I said to myself, I'll take the challenge, I thought it was so Marlene, I thought I'll just try to do it.
French Quarter Magazine: Do you have a ritual before going on stage? I often ask this question to the artists I interview.
Clear Cyrielle: Absolutely. In my dressing room, I usually have "my theater angels," my guardian angels: there is Jean Louis Barrault, Arletty, who I had the honor to meet and to know, but also Edwige Feuillère and of course Pierre Cardin. It's important to get in touch with these people who, I know love me, protect me, send me good vibes and most importantly, I do a little meditation and breathing. I was a very nervous girl but now I can channel this energy and I realize that I have resistance to physical fatigue. I believe that yoga has helped me channel these energies and to use them when I need them the most. This show is very difficult because I go from one time period to another period of time and I quickly change costumes. I only have a few seconds time to tell me that it's now 1930, then I'm in 1938, after which I'm in Paris in 1950. It requires an immense amount of concentration.
French Quarter Magazine: Now to wrap up our interview, you'll be going back to Paris, by way of New York, what will follow, a few more events with the play?
Cyrielle Clair: I will continue to play Marlene.
French Quarter Magazine: Where will it be played?
Cyrielle Clair: That's the big question. We are working on it.
French Quarter Magazine: It remains to be a surprise, we stay tuned…
Cyrielle Clair: There is a place that I would love to see in Paris and that I find very ideal to play Marlene after the Espace Cardin. We'll continue to take Marlene everywhere to make her better known. Her intelligence allowed her to get out of very delicate situations, especially when Hitler asked her to carry the values ​​of the Third Reich which were still horrible Nazi values. It was then that she immediately understood. It was in 1933. That's when she asked for US citizenship. A few years later, she said to herself "I can not stay in Hollywood making movies while there is a World War." She had that intelligence, that lucidity, that generosity of singing songs to prisoners, to the wounded, to those young soldiers who were all 20 to 25 years old and who gave their lives. We see old photos that are fascinating, where she kisses all of them because tomorrow she may be saying that they'll have died. For me, it really symbolizes all the qualities of Marlene, I find it very beautiful. This is where I feel close to Marlene. I love the side of her that goes beyond the circumstances of life; which goes beyond pettiness and goes beyond the absurdity of war. That's why afterwards, I wrote at the end of the play this little song "Lili Marlene," a song against hate and barbarism and for all freedom lovers! I find it extraordinary. The song was composed in 1913. Initially it was a love song and in World War I the GI's and all those who were in the barracks had chosen this love song because they were so far from their fiances . It reminded them that, "yes, my fiance, you'll wait for me at the exit of the barracks in front of the lantern"…, but in 1939, the Germans made it into a  military song. In 1944, Marlene tells herself how this song that bears her name "Lili Marlene." That's where she's great, she made rewrite lyrics in English. She, a German. She sang this song for the allies. For me, I'm telling you that she amazes me. She fascinates me, I find her amazing.
This article was translated in English by John Wilmot.