Art & Culture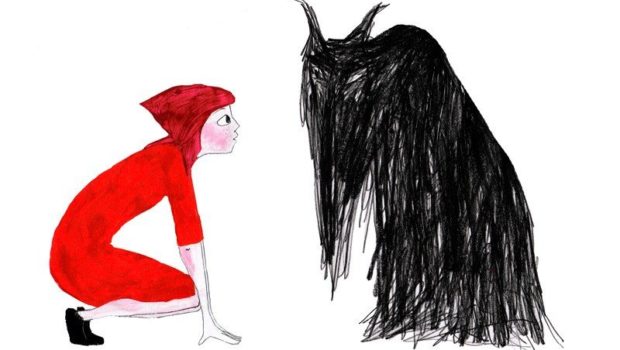 Published on September 13th, 2018 | by Isabelle Karamooz, Founder of FQM
0
French author and director Joël Pommerat and his adapted play "Little Red Riding Hood"
French author and director Joël Pommerat takes a moment of his time to answer my questions about his adapted play "Little Red Riding Hood," which covers the tale of Charles Perrault. Presented in Los Angeles last March 9th and 10th, the show was a huge success that delighted the French and Francophile public.
French Quarter Magazine: Why did you choose the United States and mainly the Raymond Kabbaz Theater in Los Angeles to present your show?
Joël Pommerat: You know, in fact, we go where we're invited. We had no reason to refuse an invitation at the Raymond Kabbaz Theater in Los Angeles to present "Little Red Riding Hood." We were already here because we had previously participated in a festival in New York.
French Quarter Magazine: "Little Red Riding Hood" is a theatrical creation for both children and adults alike. Does this demand a particular writing style from you?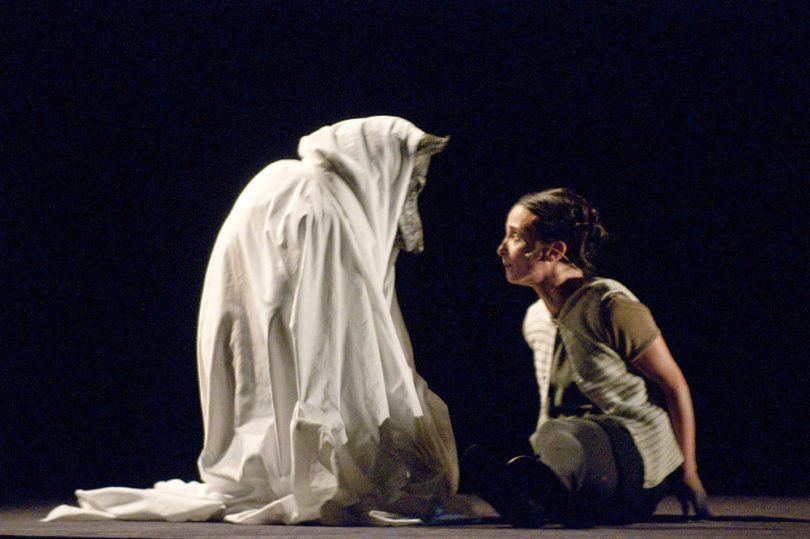 Joël Pommerat: Yes of course, I would say that this show was designed for children and through the course of doing it we found that adults appreciated it too, it ultimately became an adult show in an unintentional way. This does, in fact, require a certain type of a working mindset. We must keep in mind that the audience is made up of children and that we don't address ourselves in the same way to adults as we do to children. We try to communicate simply. It's not an effort, it's something that happens naturally.
French Quarter Magazine: Are you trying to innovate in the staging process, to bring forth an element of surprise to attract the attention of the kids?
Joël Pommerat: No, I didn't try to do anything specific. I put my faith in the story and told it as simply as possible, reminding myself that this story was powerful enough to interest children without the need to do anything spectacular.
French Quarter Magazine: Is it a story that's familiar to them?
Joël Pommerat: Yes, absolutely, it's a story told to children from a very young age.
French Quarter Magazine: Who made the costumes?
Joël Pommerat: My team with whom I regularly work with are who made these costumes. In this case, it was Marguerite Bordas, who's worked with my company for years on several shows. We don't hire people from the outside. Everything is done within our crew.
French Quarter Magazine: Does this person currently work for you?
Joël Pommerat: No, now she's a director and puts on her own shows.
French Quarter Magazine: What attracts you to the fascinating world of fairy tales? Is it a childhood memory?
Joël Pommerat: All the children of my generation and even the youth of today are familiar with the magical world of fairy tales. It's a cultural thing in our society to tell stories to children. Some have become iconic, such as Cinderella, Little Red Riding hood, Sleeping Beauty, Donkey Skin. These are tales that have been rewritten in France by the  Brothers Grimm, and by Hans Christian Andersen too. They're a part of the cultural heritage of Western societies. Walt Disney, from the United States, has reinterpreted stories in a way that we occasionally criticize. These are stories that have all too often become a little too moralistic or a little too bland, that have been stripped away of a more tragic dimension that's perhaps a little too strong from an emotional point of view. Yet these are stories that we grew up with somehow.
French Quarter Magazine: What memories have stuck with you?
Joël Pommerat: I experienced profound emotions with these stories. They had a crucial impact on me. They took me to a very strange and imaginary place that took me away from the contemporary world a little bit. In "Little Red Riding Hood," it's quite animalistic, focusing on the horrible things of existence. The adventure of this little girl is abominable: the grandmother is eaten and she is about to be devoured by the wolf herself. It's a tragic and powerful dimension.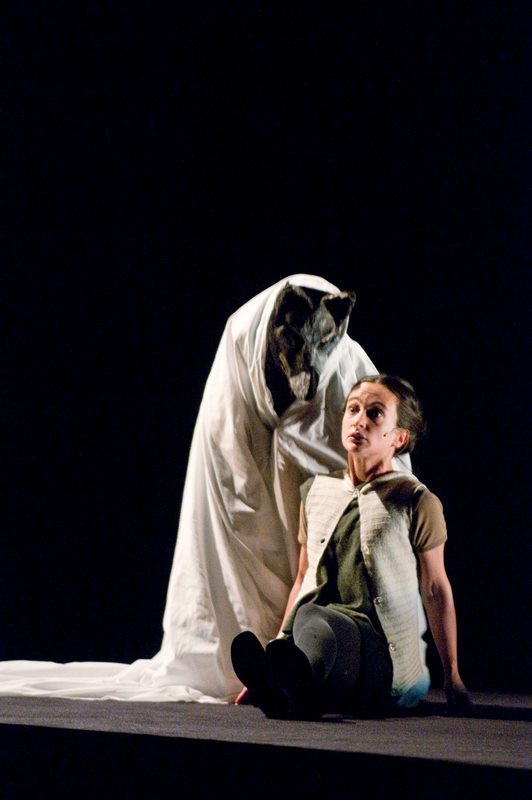 French Quarter Magazine: Can we talk about the moral fables in your theater?
Joel Pommerat: It depends on what we mean by "morality." I am not trying to give lessons on morality, or to say what is good or what is bad. I let the viewers, even the children, make up their own mind about the things they discover. Of course, we don't intend to traumatize or terrorize children in an irresponsible way, there is an ethic. As an adult we have a responsibility, and I'm no exception, but I, by no means, am trying to reassure the adults that I'll be sending out the most moralizing message possible to the children. The morality of adults is often hypocritical because the message addressed to children is not necessarily the true message that one carries in oneself. Children must be allowed to think for themselves about "good" and "bad."
French Quarter Magazine: Why do you make a narrator appear at the beginning of the story?
Joël Pommerat: It's an impersonal speech. We approach the reality of this story with a narrative. This gives power to these stories, in my opinion. We move from one place to another, from one era to another very quickly, even if it is not the case with "Little Red Riding Hood." I wanted to create a sort of freedom within my story so that we could reconnect with the old theater, the classical theater. In Greek tragedies, for example, history is "told to us." The characters exist through those who tell it, who come to deliver it. The story is not taken at face value. In this case, it's told by a choir. There is a character I call the narrator, who introduces the characters. I think it's very important to keep that dimension.
French Quarter Magazine: Do you have other projects abroad?
Joël Pommerat: Our company tours a little bit everywhere in France and throughout Europe but we tour all over the world too. This year we spent a lot of time in South America and Asia. Travel is expensive but when it's possible we're always up for it.
 This article was translated in English by John Wilmot.