Art & Culture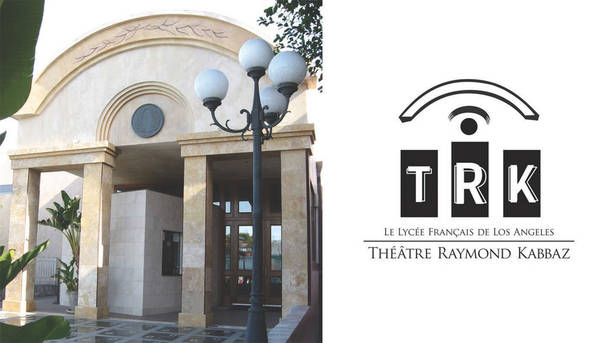 Published on September 22nd, 2018 | by Isabelle Karamooz, Founder of FQM
0
Interview with Pierre Leloup, Théâtre Raymond Kabbaz Director in Los Angeles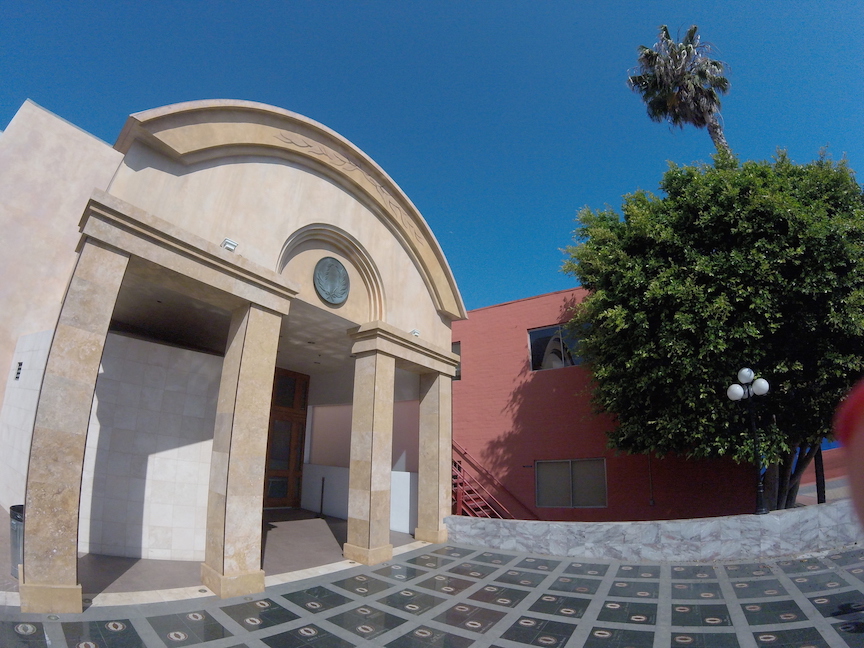 French Quarter Magazine: How did the Théâtre Raymond Kabbaz, which is entirely dedicated to francophone culture, come about?
Pierre Leloup: This is a story that dates back to the Raymond Kabbaz era; he was the founder of "Le Lycée Français" created in 1964. He was a theater enthusiast and back then I  was a music and theater professor. I shared this passion with him. We started doing a French play, Eugène lonesco's La Cantatrice Chauve (The Bald Soprano) in 1992. At that time, the Kabbaz Theater did not exist. We rented theaters around town. This first play by Ionesco was put on in Hollywood. The francophone and American Francophile audiences were interested in this kind of show so we did a first edition of Ionesco's play in four complete performances. That's how we put plays together every year.
After renting various theaters throughout the city for nearly a decade, since 1992, Raymond Kabbaz decided to open up his own theater. So, he invested his own money and then we assembled a theater on the campus of Le Lycée Français in Century City. Work began in 1997 and the theater opened in 2000 with a performance of (Jacques) Offenbach's La Belle Hélène.
The same year, Raymond Kabbaz left the theater just after the opening and appointed me theater director. I took the reins, and I decided to continue with its momentum to present a French theater, but not only that, we also wanted to attract an American francophone audience without being bounded by the French language. We also wanted to present flamenco shows, Italian dances, contemporary theater, jazz, and so on. We predominantly have performances with French connotations, but not always, meaning that it's not strictly French. On the other hand, every night we do show either a Quebec / Canadian film, a Swiss film, a Belgian film, a French film or also a film from West Africa in general.
We also present dances, music, films, and lectures. It's a versatile program, it's quite eclectic and of qualitative substance. It's not all educationally based.  We've already had a long list of well-known artists perform, such as, Michel Onfray, Charlotte de Turckheim, Francis Cabrel, Patrick Timsit, Olivia Ruiz, Michel Jonasz, Robert Charlebois, Marie-Christine Barrault, Yael Naim, and Francis Perrin. We also work with plenty of emerging artists from Montreal.
French Quarter Magazine: What kind of criteria do you choose for your performers to have?
Pierre Leloup: Quality obviously, and if there is an educational gateway, it's always better. The choice of artists is based on a quality criterion and a certain coherence with our program. We try to be eclectic and have a good balance between all disciplines: theater, dance, music, lectures and film. We can't present an avant-garde show that's too over-the-top, because it has to be accessible to a Francophile American public.
French Quarter Magazine: What is important to promote through theater?
Pierre Leloup: Above all, it's important to create a cultural tradition. We like seeing people return to the theater. When there's too many choices, especially here in Los Angeles, it's difficult to sell out a show, so you have to create an interest in the art of the stage.
French Quarter Magazine: What kind of means do you have? Do you receive grants?
Pierre Leloup: Yes, it would be difficult to bring high-caliber artists to a 213-seat theater. I have to take my cane and go knock on doors to find money. We have, of course, foundations that help the theater. You have to be able to present projects that fit their vision. We work with France and the French Institute, scholarships are issued, and we have to make requests. France must identify artists  who deserve to be exposed. Then we have private sponsors, partners, and institutions like the Consulate of Canada and TV5 world.
French Quarter Magazine:  Talk to us about your francophone partners at the Théâtre Raymond Kabbaz?
Pierre Leloup: Yes, in the case of francophone partners, we collaborate with the European Languages and Movies in America (ELMA) which is a European partner for the promotion of European cinema, not necessarily French but European. We also have local help coming from the Los Angeles Department of Cultural Affairs who help on some projects. We have some help, it's not a lot, but it allows us to maintain relatively decent ticket prices and keeps the theater approachable. We're able to pay the artists and continue to produce beautiful shows.
French Quarter Magazine: Is the French language the majority of your programming?
Pierre Leloup: I would say yes, but it's relative. It depends. This year, we received the artist Charlotte de Turckheim in Chez Ma Mère, and The Little Red Riding Hoodby Joël Pommerat, a great director in France who produces many plays. This is a project that we are presenting with New York at the FIAF (French Institute Alliance Française) and Princeton University. It's important to note that I have created a kind of network of French-speaking niches in the United States which makes it possible to reduce the cost of visas, and international travel. This is the only way for a small theater to get artists of notoriety. It's what we call "block booking."
I know that when people come to see us, even if we are 10,000 km (6,213 mi) from France, there's an element of nostalgia. We organize short film nights in collaboration with the Alliance Française and we pack the house every time. People like to immerse themselves in French culture and know the latest releases in theaters. The entire team makes the choice; we do everything for the preselection. Then, I make a final selection and propose it to the Alliance Française, who either approve or deny this selection. It's an evening for adults.
French Quarter Magazine: What's your role at the Théâtre Raymond Kabbaz?
Pierre Leloup: I'm the artistic director, which means making programming choices, which I do first. I'm the only one who can make those decisions. I work on all fronts: technical direction and marketing. I wear a lot of different hats.
With my assistant, Christelle, who is my right-hand person, we also have trainees, technicians, stage managers, which keeps me versatile.
French Quarter Magazine: Who is your most loyal audience?
Pierre Leloup: The audience is changing and that's the biggest challenge. The audience varies according to the show: dance, theater, circus, and so on. With a Franco-French show like that of Charlotte de Turckheim, the audience is virtually all French because there's no subtitling.
With, for example, Eric-Emmanuel Schmitt, the great Franco-Belgian writer and director, whom we had, perform on May 6, this show was offered to francophone and Francophile Americans because it was subtitled in English. We are trying to broaden our audience a bit by offering this kind of show. We met with Éric-Emmanuel Schmitt in Avignon two years ago to complete this project, that of producing on the boards of the Raymond Kabbaz Theater, the play Monsieur Ibrahim and the Flowers of the Koran, which was acted out by the author Schmitt himself.
This article was translated in English by John Wilmot.