Interviews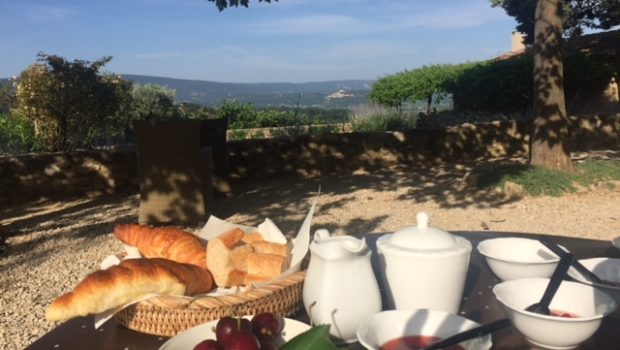 Published on October 11th, 2018 | by Isabelle Karamooz, Founder of FQM
0
Interview with Goût et Voyage, Spotlight on Travel and Cooking
Martine Bertin-Peterson is the author of the website and blog Goût et Voyage (https://www.goutetvoyage.com) which tells about her passion for travel, cooking and culture. Everything started in 2014 when she wanted to inform and entertain the readers through travel stories, tips and recipes. She offers cooking classes and serves a escort for all Goût et Voyage culinary travel adventures. Martine holds an MBA in Finance and a Master's degree in French Literature. She is President of the French Alliance in Doylestown, Pennsylvania. She was born in France and is a native French speaker. She has visited many regions of France but always come back to Provence. Just to make you want to go elsewhere and to better know France, Provence and her approach of culinary tourism, we interviewed her… let's go on a trip with Martine! For more information about cooking classes and travel adventures, contact Martine at info@goutetvoyage.com
Tell us a bit about Goût et Voyage.
Goût et Voyage creates lasting memories through French (and Italian) gourmet travel adventures. Martine Bertin-Peterson serves as the escort for all Goût et Voyage culinary travel adventures and serves as chef de cuisine for the Goût et Voyage cooking classes. Goût et Voyage trips attract couples, friends and single travelers from all over the world.
What led you to opening such a business about traveling to Provence, France and offering cooking classes?
I founded Goût et Voyage in 2014 to bring together my lifetime passions of travel, cooking  and culture. The company was founded to offer the type of travel experiences I prefer- small groups ( no more than 6 guests per trip and we travel in one vehicle), lodging in small boutique hotels (no chains), only one hotel per trip to avoid the pack/unpack/pack/unpack syndrome and allow guests to experience the rhythms of Provencal life,  dining at small "mom and pop" restaurants inaccessible to larger groups, hands-on cooking classes with local French chefs and  truly unique experiences travelers would find difficult to replicate on their own.
I was born in France and am a native French speaker. I have visited many regions of France but always come back to Provence. Through my "Taste of Provence" travel programs, I hope to introduce clients to the beautiful countryside, vineyards, lavender, poppies, old stone mas, colorful markets, blue skies, tiny cafes and hill-perched villages that are the "authentic" Provence.
What do you hope people will get out of their experience with Goût et Voyage?
On the "Taste of Provence" trips, clients may start out as strangers but will end up as friends and they will have experiences that extend beyond the obvious. They will shop at the markets and cook Provencal meals in the homes of local chefs, they will visit picturesque small towns and villages, meet friendly shopkeepers and artisans eager to share their knowledge, dine at family-owned restaurants off the beaten path, explore Roman ruins yet undiscovered by hordes of tourists and much more. My hope is that clients will enjoy a slower, more relaxed pace with time to enjoy everyday pleasures like an apero at a local cafe. They will enjoy a long leisurely 4-course lunch on an outside patio, under an arbor or umbrella, in a small town where they can take in the unique sights and aromas of Provence and people-watch to their heart's content.
The new "Taste of Provence, en français" travel program will follow a similar itinerary and feature the same popular activities as the existing trips, including cooking classes, winery visits, historic walks, market trips, hill town excursions and gourmet meals, but will be conducted entirely in French. Ideal for those travelers with an intermediate level of French language or higher, clients will converse with me and with those we encounter on the tour in French. They will use the trip to strengthen their French fluency and experience the richness of the region in a different way. "Taste of Provence, en français" provides a fun and authentic immersion alternative to the traditional classroom experience.
What services other than cooking classes do you offer?
The hands-on cooking classes are offered in my Bucks County, PA home and are limited to 6 guests per class. In the summer and fall, I offer "Farmers' Market to Table" classes during which we meet at the local Farmers' Market, select the freshest seasonal produce and provisions and then return to my kitchen to prepare a 4-course, Mediterranean meal. We then sit down to a wine paired lunch to enjoy the fruits of our labor.
In addition to cooking classes and travel programs, I offer bespoke travel planning services for clients interested in visiting Provence on their own. I open  my "little black book" and create customized itineraries based on clients' interests and budget.
What do you think are the must-see, must-have French experiences for
a first-time visitor?
I always encourage my clients- especially those visiting France for the first time- to plan several days in Paris. Although I tend to avoid "touristy" sites on my "Taste of Provence"  trips, I cannot help but encourage my clients to see the Eiffel Tower, visit the Louvre and the Musee d'Orsay, visit Notre Dame, Sacre Coeur and La Sainte Chapelle, stroll the Ile de la Cite, the Marais and the Grands Boulevards. I always suggest a French cooking class, a day trip to visit a few of the chateaux of the Loire and I call on my "little black book" colleagues to provide bespoke walking tours though Paris.
We love to hear a typical day in Provence with Goût et Voyage?
On a sunny late Spring morning, we gather on the terrace of our small, boutique hotel for breakfast. Over warm, freshly baked croissants, home-made jam, fresh fruit and local cheeses our group of 6 contemplates the day's itinerary.
This morning, we'll drive into the vine-covered Côtes du Rhone countryside for a hands- on cooking class in a local chef's home. Before preparing the recipes for our lunch, we'll gather rosemary, thyme and oregano growing wild on her property. We'll taste the olive oil from her olive grove and pick lemons growing on her terrace. Over the next several hours, we'll chop, sautée, stir and taste the various dishes our chef has selected for today's class. A cool glass of rosé and tasty tapenade provide a nice break before we put the finishing touches on our plates and sit down to our multi-course, wine-paired lunch. The leisurely meal under the grape arbor is filled with laughter and talk of our culinary feats.
Refreshed and fortified, this afternoon we'll explore a little known cultural site with incredibly well-preserved Roman ruins. As we stroll through this open-air museum, we'll admire the paved streets, the shops, the baths, the columns, the fountains and the noble patrician homes that date back to the 1st century BC.
We return to our 4 star hotel in the late afternoon. The sparkling pools beckon us to take a swim, the luxurious gardens invite us to relax with a book or just take a nap. Those interested in shopping can take a leisurely 5-10 minute walk into the charming Provencal town.
Tonight's dinner is a short drive away, in a small nearby village. The fine-
dining restaurant has only a handful of tables and is presided over by the chef and his wife. The chef is offering a tempting 5-course menu featuring local produce, fresh seafood, artisanal cheeses, delectable desserts and, of course, local wines.
We linger over dinner and our last glass of wine before returning to our lovely home- base for a restful night's sleep. Tomorrow promises another exquisite Taste of Provence.
This article was translated by Sandrine Sweeney.