Fashion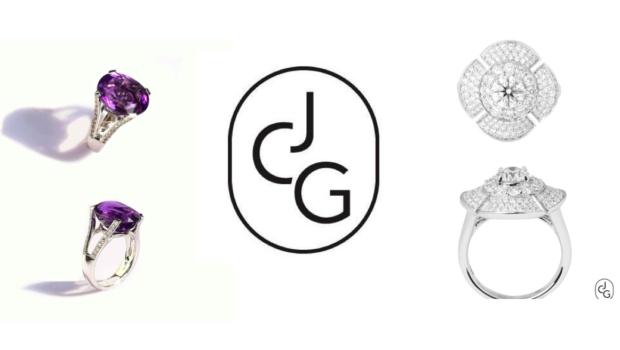 Published on December 19th, 2018 | by Laurence de Valmy
0
Interview with Julie Charlotte Garnier, designer of one-of-a-kind jewelry
Jewelry often marks important milestones in a lifetime. Wearing a custom piece is therefore a privilege and an immense pleasure for many amateurs. Julie Charlotte Garnier is one of those independent gemologists who create modern high-end jewelry, with a personalized service. Yet her first career as a lawyer was far from her current job. During her expatriation in Thailand, the land of stones, Julie decides to "take advantage of what Thailand can offer her". Thanks to her passion and to an encounter with a French craftsman in Bangkok, Julie launches her brand. She creates modern and elegant jewelry, highlighting the beauty of natural stones. Today, back in France, Julie continues to develop her brand and her jewelry is worn by clients around the globe delighted to wear one-of-a-kind custom-made jewelry.
Julie, what is your background?
I grew up in France, but my parents gave me a taste for traveling, the desire to see the world. Then I had the opportunity to move to Michigan and discover the American way of life… I fell in love with the US and with life-abroad in general because you have to start all over again, reinvent yourself, get out of your comfort zone. Then back to France, giving a boost to my lawyer career and adding more children to our family, but still I kept this desire to travel. Finally, my husband had an opportunity to go to Thailand where we stayed for 7 years.
When and why did you decide to start a business?
After 2 years of being a busy expat wife, I wondered what I was going to do. So to hell with the career plan and procrastination, I took advantage of the opportunities Bangkok offered .
Bangkok is THE city for stones and jewelry. I have always loved vintage jewelry, stones and I have a passion for studies, whatever the subject is… I enrolled in a renowned gemological school. During my studies I met with a French jeweler who had been in Thailand for 20 years. He invited me to work with wax (first step of a jewel) in his workshop. Following several orders from people around me, I decided to get started, moved at the same time by the pleasure of the creation with noble materials and the pride of having a professional activity again. Everything finally turned out very smoothly and naturally when seizing opportunities…
Where does the inspiration for your creations come from?
To create a jewel it is essential to discuss with my customer, understanding his/her desires, his/her lifestyle, the story attached to the jewel, his/her personality. I don't mean to be intrusive but it is necessary in order to draw a unique jewel that the person will actually adopt and enjoy wearing. For this reason I really like to transform family heirlooms. There is always a lot of affect in these requests and it is my pleasure to perpetuate this history through a new jewel!
The gemstone also guides me. I observe its color, its shape, its inclusions, I try to highlight its beauty with my creation. Sometimes the drawing is obvious and sometimes you have to let it mature… Inspiration comes from many different things, but I love architecture and it is not rare that I uses lines or elements seen in classical or contemporary buildings. For example the vaulted ceilings of the Taj Mahal inspired me a ring and a pendant. I also like to convey a momentum or movement using different colors of stones or different textures or metal or materials…
Is it possible to order a jewel from a distance ? What is the process ? How long does it take ?
It is possible to create a jewel with customers around the world. I communicate a lot with my clients for every steps of the process, from creation to manufacturing, through photos and videos. We talk a lot over the phone. The biggest challenge is time difference ! I worked with people in New York or Auckland and everything went very well.
Bringing a model to life can be very fast if you already have a clear idea of ​​what you want, or sometimes longer when you have to mature an idea. It takes 4 to 5 weeks between the validation of the drawing and the realization of the jewel. When needed we can speed-up the process : Recently I met fiancés who had already planned their engagement party 4 weeks later and only had the stones but no idea for an engagement ring ! The ring was delivered 3 days before the engagement party ! Just in time.
Can you tell us about the process of creating a jewel?
The path that leads to the jewel is rarely twice the same but we always start with a meeting, a discussion to determine what the person wants. Is it a jewel to bring luxury into the daily life or a jewel to attract attention at dinner-parties?
Creating an engagement ring for a 25-year-old woman or creating a piece of jewelry for a fortieth or fiftieth birthday are two totally different things. In any case, I am listening to the project because it allows me to put myself in the right mind-set and think in the right direction. After this first appointment I send 3 or 4 sketches about which we discuss again to validate the choice. Once the model is found, manufacturing begins. I work with a French craftsman who uses 3D to model the jewel. This saves time and add precision and finesse. It also allows the customer to visualize the model in all its details. But the rest of the work, casting, setting, polishing…, is made by hand in the rules of the art. It takes time but the result is worthy of Place Vendôme!
What do you like most about your job?
Meeting with new people, listening to their story and being a small part of it. Finding beautiful stones and sharing about the stones I love. Seeing people happy !
What is the project of your dreams?
Create a one-of-a-kind jewel for a charity auction. Beauty must serve a just cause!
Instagram @juliecharlottegarnier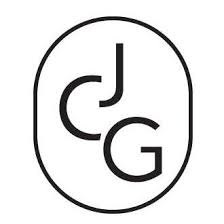 Linkedin Julie Charlotte Garnier