Interviews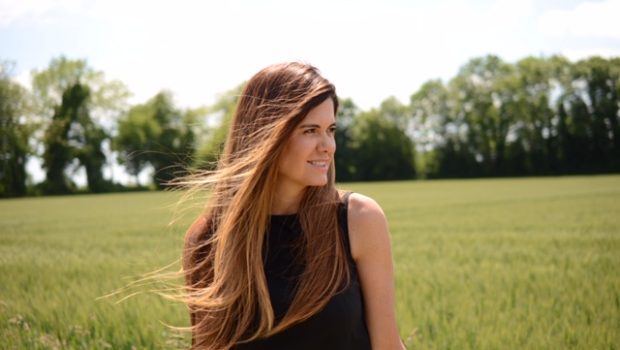 Published on January 9th, 2019 | by Isabelle Karamooz, Founder of FQM
0
Interview : actions and mission of the Anne Fontaine Foundation in the fight against deforestation
French Quarter Magazine: A gala evening benefiting the Anne Fontaine Foundation is being organized at the French Embassy in Washington D.C., for March 21, 2019. Environmental protection, International Forest Day, global warming of the planet, and the word women will be at the heart of this "Green Attitude Gala." Can you tell us more?
Anne Fontaine: First of all, I am very honored as this evening will be contributing to my foundation organized by the artist Pascal Blondeau, under the high patronage of his excellence Gérard Araud, Ambassador of France to the United States.

Within the embassy of France, this gala celebrates our planet Earth, its richness and its biodiversity. It places nature at the core of our lives, what we continually need from it on a daily basis and how we must proceed so that animal and plant species do not become extinct, but also to protect the indigenous tribes that are so highly threatened these days.

This collective action that we all must carry within us is also a manner of reflecting about how to construct this new world by finding positive solutions, in-tune with our society and the tools needed to carry out this action while remaining attentive to others.
As Gérard Araud, the French ambassador of the United States points out, "We know that we will only meet the challenge of climate change if we also see it as an opportunity: to innovate, create jobs and growth; improve energy security and competitiveness, and create healthier and more just societies. "
This force is also generated by women. In many countries, women and young women are particularly vulnerable to climate change. They are responsible for finding food, water, and energy resources for cooking, heating, and providing for their families. This means that they depend on natural resources for their livelihood, now threatened by drought, uncertain rainfall and deforestation.
Women entrepreneurs, in charge of companies, but also artists played a major role in the signing of the Paris Agreement. Today, women turn ideas into solutions. This gala puts climate change at the top of their list of priorities. Each of the women engaged in their sector of activity use their passion and their know-how so that our children and our grandchildren can live happy on our Planet.
Being surrounded by women like Vera Wang and Sheila at the "Green Attitude" gala makes me very happy because we all carry messages of hope in the fashion industry and in the artistic world. Moreover, on March 21, 2019, during International Forest Day, we will be planting a Maple tree with the ambassador in the garden of the French Embassy, a symbol of Hope.

This gala carries essential values that are dear to me since I lived with the Canela tribe in the Amazon Rainforest when I was seventeen.
French Quarter Magazine: Where did your interest in the fight against deforestation come from and when was the Anne Fontaine Foundation created?

Anne Fontaine:I was born in Rio de Janeiro where I grew up. The forest has always been close to me.
I lived with Canela Indians in the Amazon rainforest, with mangroves and tamarin monkeys. I hunted, fished, made baskets, clothes and hammocks. I ate what nature offered us. I bathed in the rivers and shared moments of playtime with the children. I learned to know the dangers of the forest and to find antidotes. I discovered the medicinal properties of plants, the art of healing and the ability to read nature. Joy reigns in this life in the heart of the forest and the emotions are intense. The forest is the base of our roots, of our being deep within who we are. This experience in the Amazon rainforest remains the most powerful influence of my life.
In 1991, I created the Anne Fontaine fashion house with my husband Ari Zlotkin. We founded our company and defined our lives on the basis of certain principles that I learned with the Canela tribe. We built our studio in Normandy. 90% of our food was grown on our property: vegetables, jam, bread, etc.

With our teams, I put a lot of importance on teaching the staff what I learned in the forest, including not wasting anything, and making sure that everything is recycled. Reducing our carbon footprint in our offices and shops entails the issue of energy consumption. Everything from recycling, to our means of transportation, and even the reduction of plastic consumption is taken into consideration.
For my collections, I am in contact with innovative companies on new materials. The market is still very small and requires significant investments so that industry players can afford to be their main source of materials but I am confident about our ability to transform this production.

In 2011, I founded the Anne Fontaine Foundation to fight against the deforestation of the Brazilian Atlantic forest: La Mata Atlântica, birthplace of the Canela tribe who then moved to the Amazon.

Every year I organize a Forest Day in all my stores in Europe, Asia and the United States. One day per year 50% of sales are donated to the Foundation's actions to plant trees in Mata Atlântica. This year we are celebrating this day on April 11, 2019. I wanted to highlight an image of an Indian tribe: Huni Kuin because indigenous peoples are increasingly threatened by deforestation. We must preserve their habitat: The forest.
On the one hand, the Foundation is working with local partners in Brazil to identify the lands to replant and sensitize the indigenous population. The Foundation is also engaged in education through artistic projects aimed at raising awareness about the environmental and destructive problems of our planet.

It is my way of giving something back to the environment (and to my tribe) that has made me the person that I am.
Anne Fontaine Foundation: its missions and actions
What we do:

The Anne Fontaine Foundation was created with this main mission: the reforestation of the Mata Atlântica, the Atlantic forest of Brazil along the east coast from north to south of Brazil. The foundation has been active since 2011: we have already implemented 3 reforestation programs with local NGOs in Bahia, Pernambuco and Minas Gerais, carried out numerous projects with schools and organized artistic initiatives with international artists whose main subject is nature. We support scientists and offer a research fellowship at the New York Botanical Garden. Each year, we raise funds for the Foundation through Forest Day, during which 50% of Anne Fontaine Couture's sales are donated to the Foundation.
Results

• 45,000 trees planted in the Mata Atlântica
• More than 20 water sources reactivated with farmers and agriculturalists
• 25 workshops organized for public school children in Brazil and New York on reforestation
• 3 auctions with 35 international artists organized with Sotheby's in New York and France
• 2 exhibitions sponsored in prestigious institutions in the United States: Sebastião Salgado at ICP New York, Burle Marx at the New York Botanical Garden
• 7 Forest Days organized with artists and scientists
• 4 conferences in New York with scientists, filmmakers and fashion designers on sustainability and climate change
• 12 visits to New York institutions, artists' studios and galleries for exhibitions on nature and the environment: Tarsila Do Amaral, Henrique Oliveira, Valdir Cruz, Kim Dorland, Jose Zanine at the Art + Design Show, Sebastiao Salgado.
Programs 2019-2020

PLANTING-SEED-GREENHOUSES
– Planting 100,000 trees with NGOs based in Brazil

EDUCATION
– One Two Tree, an educational, scientific and artistic program for elementary school children in Serra Grande, Bahia and New York

SCIENCE
– "Mata Atlântica and Biodiversity" grant for botanists

ART
– Specific Art and Environment programs and exhibitions with Brazilian artists


William Wayt Thomas, Elizabeth G. Britton

Curator of Botany

New York Botanical Garden
Since 1990, Professor Wayt Thomas has been studying the plant diversity of Brazil's coastal forests to better conserve them. He obtained his Ph.D. from the University of Michigan in 1982 and has been working at the New York Botanical Garden since 1983. His expedition research focused on the forests of northeastern Brazil, particularly Bahia, where he collaborates with local universities and provides expertise to various NGOs. Currently, he is also one of the coordinators of World Flora Online, a global project to put information online on all plant species around the world.
Professor Thomas joined the Board of the Anne Fontaine Foundation in 2016.
French Quarter Magazine: Everyday the dangers that threaten tropical rainforests are becoming more of a reality. Which forests are most affected by deforestation today?

Professor W. Thomas:The Brazilian Atlantic rainforest, or Mata Atlântica is a narrow "green" corridor that stretches for 3000 km (1,864 mi) between the northern coast of Brazil, Rio Grande Do Norte and Rio Grande Do Sul, near Paraguay. This area forms a 100-200 km (62- 124 mi) wide strip of forest wedged between the ocean and Planalto's dry highlands.
Threatened by deforestation, this forest is currently one of the most fragile in the world, with only 7% of its original areas remaining. This reservoir of biodiversity, one of the largest in the world, hosts 2,315 animal species and 15,500 plant species, half of which are endemic, that is to say, they are found nowhere else.
French Quarter Magazine: What are the most serious environmental consequences of deforestation?

Professor W. Thomas:The most worrying consequence of massive deforestation is that the species of plants and animals in Brazil's Atlantic Forest are disappearing forever.

We must also remember that, unlike the Amazonian forests, the Atlantic forest exists today in fragments. In many parts of the Atlantic Forest Region, indigenous tribes risk losing their forest and plant-based cultural knowledge (forest plants for food, healing and ritual).
Recently, the coastal states of Espírito Santo and Bahia suffered a terrible drought that affected all agricultural industries. There is no doubt about it that this has been caused or aggravated by regional deforestation. These droughts will become more frequent and serious if reforestation does not become a priority.
Man is the caretaker of the environment. It is up to us to protect the magnificent resources our planet has. Ecological diversity is important, a long-term loss of it will damage the environments ability to recycle nutrients.
Hope is in science and innovation because soon we'll be able to use the genetic resources stored in the biodiversity of tropical forests, but only if we protect them now.  
This article was translated in English by John Wilmot.