Art & Culture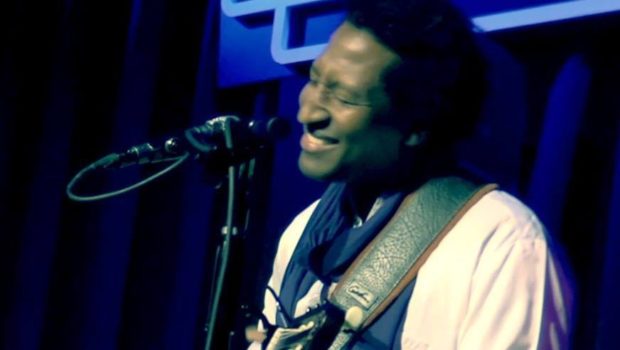 Published on May 25th, 2019 | by Isabelle Karamooz, Founder of FQM
0
Interview: Senegalese singer King Ibu discusses his debut in Music and his encounters
Originally from Podor, Senegal, King Ibu brings his love for music to the American, European and African audiences. Ibu plays music with roots that lie in the centuries-old tradition of West African Griots. Despite its ancient foundations, Ibu's music is a mix of contemporary textures and arrangements. His songs relate to his sense of adventure and his consciousness of different parts of the world. French Quarter Magazine was pleased to speak with King Ibu and his passion for music.
King Ibu, what memories do you keep from your childhood in Senegal?
A childhood full of joy; I had the chance to grow up in a family that covered me with love. Senegal is a very beautiful country that gave me a lot.
Did this assertive taste for music manifest itself when you were at the University of Dakar?
No, the music and me, it's a business that started from a very young age. It was in Podor that I made my debut in music.
What made you want to come to Las Vegas?
It's a music contract that brought me to Las Vegas. We did shows in casinos like Mirage, Alladin, Bellagio, etc…
You have shared the stage with many personalities such as Carlos Santana, Poncho Sanchez, Femi Kuti, The Wailers, Youssou Ndour, Tim Weisberg, The Hard Road Trio, Dirk K, Becaye Aw, Brody Dolyniuk. These meetings seem to have been very important in your career. Can you tell us what was the most memorable of your encounters?
These are opportunities that have helped me become the artist that I am. The meeting with Santana was a special experience, but the other encounters still remain indelible memories.
I understand that you attach a lot of importance to conveying your love of music to the public and that your roots, which are part of the centuries-old tradition of griots (traveling artists, poets, musicians in Africa who maintain oral history and traditions) in West Africa, have a strong influence on your music. In concrete terms, are you trying to convey a specific message?
But of course… A positive message full of joy. As someone once said, "people never forget the feelings you make them feel."
Do you think African music has enough visibility on the American art scene today?
It's a shame that African music is not as popular in the United States. That's why it's up to US-based artists like me who understand the socio-cultural realities of popularizing our music.
Last important question: where and when will your next performances take place?
I am very happy with the concert engagements my team receives. I will do concerts all over the United States, Canada, Europe and possibly Africa.
Click on King Ibu below for more:
","type":"rich","providerNameSlug":"","className":"wp-embed-aspect-9-16 wp-has-aspect-ratio"} –>