Interviews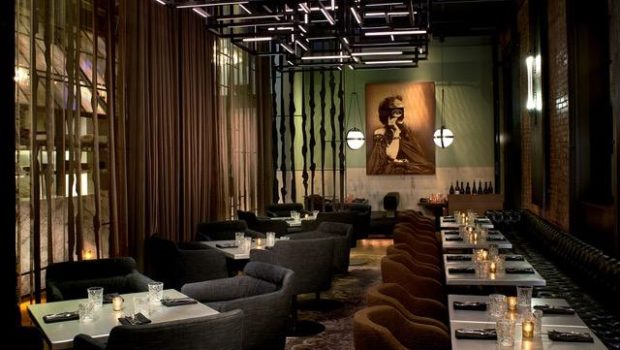 Published on May 28th, 2019 | by Isabelle Karamooz, Founder of FQM
0
Exclusive Interview with Olivier Zardoni, CEO and founder of 34th Floor Hospitality
Located in Las Vegas, 34th Floor Hospitality has been solving its clients' hospitality and food & beverage needs for 5 years. The company builds restaurants and drives culture and results. For clients such as Top Golf, these results "include[s] great improvements to their [our] infrastructure, guest flow and service, revenue generation opportunity and creativity of programming," says Ken May of Top Golf. French Quarter Magazine was pleased to speak with Olivier Zardoni, CEO and founder of 34th Floor Hospitality.
Hello Olivier Zardoni, your company was created in 2013. Why did you choose the name 34th Floor Hospitality?
Hello Isabelle. We started in 2013. The name of the company is not a coincidence to be honest. I come from the south of France hence the choice of the number 34, division of Herault, France. After 20 years of residency in the United States, it's a little nod to where I grew up. Then, the number 3 refers to the triangle and as we are always looking for excellence, that is, climbing up, we have the number 4, which is the square. These are two forms corresponding to geographical and personal origins.
What is the key to success for a successful restaurant?
It's a lot of things simultaneously. When we started our business about five years ago, we really wanted to control everything from the beginning of the design to the completion of operations, because all these steps are really important. We wanted to dictate the concept, the branding and everything that is marketing until the realization of the restaurant.
I think that success in the restaurant industry requires one to understand the consumer and to choose the ideal location where the restaurant will be created, but it also depends on the choice of the building and the concept. Every restaurant we create is different. It always meets the needs of the community that lives nearby, the city, the country, so we automatically do an in-depth study of all this. The important thing is to create a warm place where people feel really good.
Give us an example of restaurants or several restaurants that you have opened in Las Vegas or elsewhere in the United States or maybe even in the world?
In Las Vegas, we opened the "Cosmopolitan." It was interesting because we coached other restaurateurs who had never opened in Las Vegas. Unlike many hotels or casinos that focus on catering to the hotel and for tourists, we wanted to have direct contact with the people of Las Vegas who live here because they are the ones who make the best promotion when, for example, their friends and families come to visit Las Vegas. They always go to the strip. So we automatically want to be in touch with them. It is a huge success because we did not pay attention only to the tourist side, and we did not forget that we are in a city of two million inhabitants and that potentially they want to have a place on the strip that they will enjoy visiting and that's why we did not locate the restaurants on the ground floor of the casino. All their restaurants are on the 3rd floor. At first, everyone thought we were a little crazy but somehow that pushed people who are not interested in the gaming at the casino and do not want to be in the middle of the hubbub to have a dining experience like they would have in New York or other big cities.
So the "Cosmopolitan" is a good example of integration with the community while being focused on tourism. Of course there are casinos, hotels, entertainment, concerts, night clubs but the restaurants are really the most creative and the most innovative.
You know the market in Las Vegas well, it's obvious that it's the spearhead for restaurants because you can see a lot of restaurants that are opening up by some great chefs, but are there other areas that could have potential?
Personally, more and more, we do not focus only on the restaurant industry but we try to launch new concepts, for example "Top Golf" that we opened in Las Vegas. We must give today's consumers the desire to go to a place several times a week or several times a day and that each time there is a discovery side. It's really the experience of the moment that counts. If you want to play golf and have a beer it will be possible. In the evening you can return for dinner or attend a concert and in the afternoon you will dive into the pool. I think we are going to create a new concept: restaurant industry, entertainment, shows, concerts, etc., in Las Vegas. It can be a combination of all these and blended more and more. We already see it. People have many reasons to come. This is the future of the restaurant industry, especially in Las Vegas where people come to have fun. Always stay innovative and give them reasons to return beyond going to the casino.
I think that this is also changing, especially with the new generation who plays much less at the casino. From a technological point of view, there will also be innovation. We have seen this with, for example, the NFL. There are also e-sports with all online video games. We begin to see stadiums being built in Las Vegas. There will be live video games and sponsors and it will be a new "business model" for Las Vegas, so a combination of many things.
What is the profile of the customers who come to see you for your services?
Our clients are either companies established in casinos and resorts or people who are in real estate and who will develop new casinos, new hotels. We also work extensively with cruise ship companies. We started three years ago with MSC cruises, and for the same reasons, these companies think that the customer needs something more. They want to spend a day in Venice, a day in London, a day in Barcelona, ​​etc. These trips correspond more to a new generation of consumers. Previously the concept was a little dated so we would open restaurants like you would find in London, Paris, New York or Tokyo.
Are you on a casino project currently in Las Vegas?
Oh, that I cannot tell you (laughs). There are many things that will happen in the next five years in Las Vegas, and it is sure that as long as we are involved in innovation and creation, while still keeping the functionality of a business, there will be work for a very long time.
All right, we are staying tuned. Thanks Olivier, and last thing, how can we contact you?
You can go to our website: http://www.34floor.com