Fashion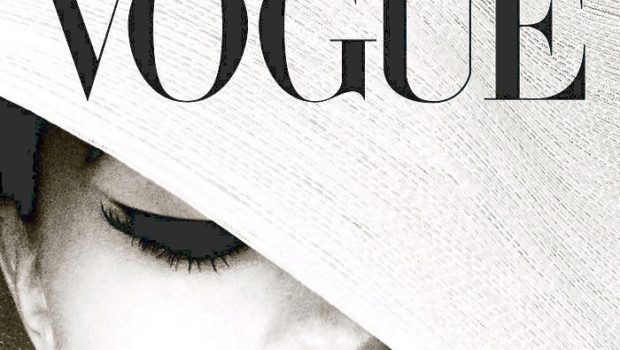 Published on May 30th, 2019 | by Christopher Cipollini
0
Anabella Corro : An Exclusive Interview with a Former Vogue Model
How did you come into the world of modeling ? When did you become the first Mexican Vogue Model in Paris, London, etc… ?
I came to the world of modeling thanks to my Fiancé Eric Burdon from British invasion and to one of the top Rock photographers in Hollywood, Don Peterson, who was Jimmy Hendrix's personal photographer as well as Bob Gordon photographer.
I was sixteen years old. I still have some of these pictures in which I look very photogenic. In my earlier years in Las Vegas, I went to finishing school with the amazing Berni Lenz who led me to my professional career. Berni Lenz guaranteed me I would make it with hard work… She said I had the discipline and passion for the job, but she told me it wouldn't in the United States, but rather in Europe or Japan that I could make it -and I did. I am very grateful for her training.
I first joined the Playboy agency and did adds for cigars and wine, yet I knew that was not the right fit, so I signed up to a Beverly hills Agency and later a top Japanese agent noticed my book and suggested I go to Japan on a year contract where I would work every day and build up my experience. I worked with Kenzo, Issay Mijaki and Hanai Morning, Queen of the Butterfly Logo… It was amazing training. I then moved to London and was booked with Having Models on Bond St. They promoted me as Latin version of Jerry Hall. Another very important commercial for Cadbury promoted me also as the image of the Turkish delight girl and Tony and Rigley Scott directed me.
I worked with the top photographers in London like John Swannell and Clive Arrowsmith as well as hair icon like John Frida. Clive Arrowsmith has featured me in a book just published with the most influential people in pop culture in Music Art and Fashion called "Fashion, Beauty and Portraits with Arrowsmith." The Dalai Lama is in the book as well as Mick Jagger, Jeff Beck, Pat Cleveland, and Raquel Welch to name a few.
Did you have a chance to walk in shows for designers like Karl Lagerfeld or Yves Saint Laurent in Paris ?
Arriving to Paris, I got my first photos for Paris Vogue doing an ad for Thea Porter who was an amazing designer. Later I did photos for Zandra Rhodes who promoted Punk Chic to the French.
Roman Polanski recommended me to Johnny Casa Blanca. I started to work mainly for Vogue and Depeche Mode, when Yves Saint Laurent spotted me at the opening of "Le Palace in Paris" and invited me to do some runways even though I was not very tall. Saint Laurent loved my exotic look, since I am both Mexican and Danish. Once I was modeling in Paris, I also became a bit of a socialite and I met some of most beautiful people of the Parisian high society. I would go to outings and parties with Caroline of Monaco, Carmen De Bourbon so many wonderful people who welcomed me in the highest circle. I was very humbled because I knew the Parisians were not easy yet I was embraced by the French. I was to model for three years and I must say I left my heart in Paris. I was able to leave a part of me in the city of light.
Are fashion and modeling still parts of your life ?
Yes, I have recently been doing some fashion show with a brilliant Mexican designer whom trained in Paris and Milan. His name is Jose Yanez, he is an unique designer and invited me to be his exclusive model since he was a fan of my work when he was a student.
I am also doing some modeling workshops for young models who really have passion for modeling and fashion. I am writing a book called "Life's Eternal Glamour" I am looking for funds for my book since the publication of a book had become rather difficult.
Today, who is your favorite model of Mexican descent and why ?
At the present time, I like Habib sisters. I really do not know any Mexican models but I am sure there are some gorgeous beauties out there.
As an outsider looking in, what disparities do you see between older models and the next generation of top American models ?
I think that if you have taken care of yourself, you can be ageless, people like Iman who is my contemporary or Pat Cleveland, Christy Brinkley, Grace Jones and Beverly Johnson, who all in their 60s are timeless beauties and an example to the younger girls. I must say I lived the most exciting time of fashion pop culture and music. I noticed the young girls today emulate the fashion trends my generation began. They all are wearing the clothes we wore in Vogue that became classic.
This article was translated in French by Anne-Cécile Baer Porter.