Art & Photography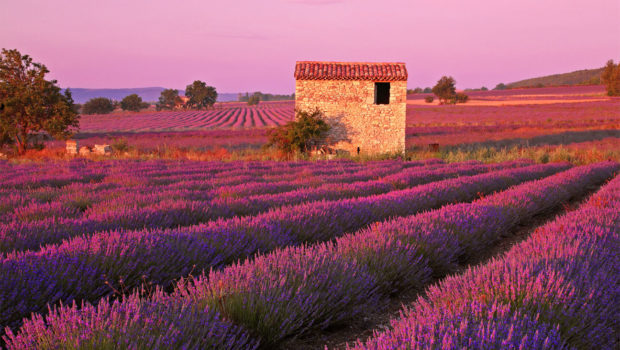 Published on June 9th, 2019 | by Marilyn Miller
0
William Carr: Painting With a Camera
William Carr's art grabs shoppers' attention right through the glass of the gallery in the Grand Canal Shoppes in The Palazzo hotel and casino, luring them into his space. Carr, a photographer, entrepreneur, musician, innovator, author, and publisher, has spent 20 years capturing breathtaking photos around the world, a hobby that turned into a second career.
When you walk in, William Carr World Focus Images gallery, photos from the West and Pacific Northwest of the United States, France, Italy, Holland, and Germany–just to name a few, dress the dark walls highlighted by spotlights.
Lisa, who time wandering the gallery, is visiting from upper state New York. She says she went into the gallery because of "the beautiful colors of the photos." Carr's photographs invoke pleasant memories in some people, as it did to Lisa, "I've been to Italy, and he had a couple of photos that brought me back there."
While you're oohing and aahing strolling through the galleries, don't be surprised if you get personal insight about a photo from the artist himself. On the day of the interview, Carr stands before two potential clients explaining a photo he had taken at the Austrian National Library. After he finishes with them, introductions are made with the by Gallery Director Orlando Gallegos.
Carr, Caucasian, stands about five-nine, lean body shape with salt and peppered hair, trimmed mustache and soul patch. His casual, yet professional, attire consisted of a navy cotton button down long sleeved shirt, dark blue jeans, and dark colored shoes.
While walking to his second gallery, an inquiry is made about why he leases two spaces in the same building. He replies, because the proprietor had the space available; he took advantage of the opportunity for more expose. The business side of him exposes itself.
At the time of the interview, Carr leased two spaces for his photo collection and has since then downsized to one gallery.
On the way to the sit down portion of the interview in the storage room, the white walled hallways contain rows of his artwork waiting the admiring eyes of the public.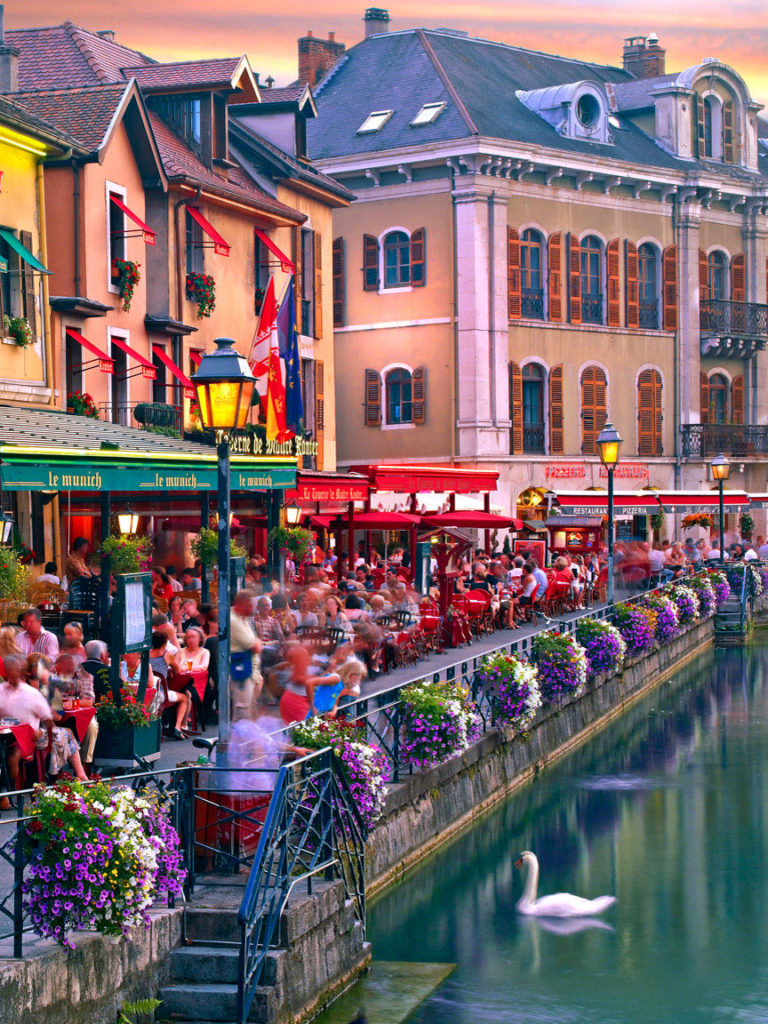 The 69-year-old self-taught photographer came prepared to answer the first question of how he started in photography. This craft falls on the opposite end of the spectrum when it comes to stress compared to his former profession. Prior to Carr stepping into the realm of professional photography, he admits that doing high-pressure sales for the U.S. Homes Corporation was his forte when he lived in Lake Tahoe, Nevada. Photography started as a hobby to help relieve the stress of his sales job, "to have the creative outlet was kind of like taking a pill to relax and to be able to just chill and just go somewhere and enjoy," says Carr. Before taking up the hobby of going out with his Olympus OM-1 35 mm camera and connecting with nature, he had no desired interest in still photography; however, it was a much needed distraction to balance out his life, "one of the things that grounds one and centers one is getting with nature. I mean, how much more beautiful can nature get than Lake Tahoe," Carr says.
On a Fourth of July weekend, he held his first, slightly disastrous, by no fault of his own, exhibit. It took place on Fanny Bridge as he explains the name of it with humor, "Because you could see people's fannies as people are looking over." Mother Nature refused her cooperation that day, "All of sudden this gust of wind came up and it blew my easels down. One of my pictures sailed like a Frisbee into the Truckee River and the rest of them smashed down on the ground, broke the glass, and ruined the prints. That was my first foray into displaying my art," he chuckles as he finishes the story.
That didn't detour Carr from pushing forward with his newly discovered ambition. He started taking trips to Southern Utah and Northern Arizona. With the help of a Navajo woman, she escorted him to less known locations–from which he admits he came away with an amazing portfolio.
Those trips led to the decision of him moving to Southern Utah. From there he shot around St. George, Utah's Zion National Park developing his portfolio even more. His next stop for photography was Las Vegas, since it was in close proximity to Utah.
He then expanded his portfolio by adventuring to Europe. Along the way, he discovered that having photos displayed of Europe was an untapped market in Las Vegas; Carr has traveled Italy, France, and Germany–to name a few. He's traveled abroad for the past 20 years, "Europe is so amazing and captivating and to know that you're standing in the same space of dignitaries," says Carr.
Although you would think while traveling to such places, he would take time out for sightseeing, relaxing in a café, and hanging out at the beach. His experiences as a photographer is much different from leisurely traveling tourists while traveling abroad. Carr keeps a somewhat lazy itinerary when traveling. Although he's exploring from one location to the next to capture a set of photos, there are times, on a whim, he will stop and capture views that you may not think twice about. Taking photos takes time, and a lot of time is waiting. He could remain in one location, based on the composition that he has in mind, and wait sometimes five to six hours, seeking that perfect light. During this time he's has a tendency to stop and smell the proverbial roses.
Nonetheless, as a landscape photographer, he's at the mercy of the elements. Mother Nature doesn't always cooperate with him and his schedule–as you will remember from his first exhibit in Lake Tahoe. "She's going to dish out what she dishes out," says Carr. "One specific time in Europe there was a sit and spin low pressure system around pretty much all of Europe. It was just gloomy and rainy and horrible." Carr surrendered to waiting it out for a week of his vacationing month.
Carr sometimes drives as much as 4000 kilometers (2485 miles) on his European vacations. "One time I rented a motorhome then spent a month in France," says Carr. That afforded him the ability to be able to stopover in places where he wouldn't have been able to go if he rented a car and lodged at a hotel.
Now that Carr's former hobby is his profession, what does he do when he's not capturing captivating imagery? "I'm a long time accomplished guitar player, but besides that, you know, not only am I an artist, but I'm also a business person," he states.
He admits that he not only has a huge commitment to his proprietor of the rental space in The Palazzo for his gallery, but also to his employees. "Sales people are the key and so important to the success of the business," states the former salesman for U.S. Homes. He stresses that sales people are important because they promote him as an artist, and it's important that the customers that visit his galleries understand what it is that he does, his passion, and his goals.
Gallery Director Orlando Gallegos says when Carr does come into the galleries, the staff takes advantage of learning more about the art pieces, "I think they love working with him because when he pops into the gallery every now and then he'll give them more information about a particular photograph," Gallegos says.
Not only does his staff appreciate it when he stops by the gallery, so do his clients, "He'll get to share his experience with a client, and with the art consultant, and that's always a plus," says Gallegos. "People love that."
Gallegos goes on to say about the landscape photographer, "I do believe that he's one of the best photographers in the world," Gallegos states.
Carr's corporate identity is World Focus Images. "I named it that because I do want to promote and maintain a focus on the world, and the environment, and a lot of other issues we have," Carr explains. His gallery has held many charity events for non-profit organizations: St. Jude's Children' Research Hospital, Susan G. Komen for the Cure, and Cleveland Clinic Lou Ruvo Center for Brain Health.
On his biography page of his website, it states, "My greatest hope is to nourish the world focus on the preservation of conservation of this miraculous place we call home." When inquiring would this be his way of bringing awareness to people who can't visit or haven't visited the places he has hoping that it will trigger people into preserving and protecting the planet. "Absolutely," he says. When questioned about whether he considers himself an artistic environmentalist, his response is "loosely, I don't dwell on it a lot and mainly because I'm running a business and out expanding my portfolio," he states. "I'm very prolific when it comes to my photography." Since 1986, one of those productive duties is being a postcard publisher. He produces postcards with his photography and his designs. Therefore, the next time you pick up a postcard, it might be one that Carr photographed and published.
Another one of the hats that Carr wears is that of author, World Focus Volume One. As for when we can expect volume two, Carr answers with deep thought, "I'm working right now on Volume Two. I don't have a release date yet, but I'm working on it, in my spare time."
Although Carr travels the world to bring us images of some of the most remote and extraordinary places, when it comes to mounting his photos he's uses a process called Euroflex. So, you're probably wondering exactly what Euroflex is, and what's so special about it? "It's a very high-tech lamination process that really changed how you display photographic art and how the consumer displays the photographic art," says Carr.
The original concept was developed for the slot machine and casino industry. The industry refers to it as face mounting or duratran graphics. If you live in or visited Las Vegas and been in a casino, you've seen the decorative window that covers the slot machines.
Duratran is when the company takes a piece of glass and face mounts a graphic onto the glass. Lights are placed behind the glass so that they shine out to illuminate the belly glass.
Carr had a friend who worked in a graphic workshop and did work for the casino industry. After watching his friend preform the process, he asked his friend could that be done with a photograph, and could the light shine on the image instead of through the glass from behind. His friend told him "yes".
"I brought in a photograph. He ran it through the laminator, put some optical clear adhesive on it, and mounted to a piece of glass," Carr says. "I went 'wow, this is so cool,' and I said 'but I can't use glass.'" His friend then suggested acrylic. A second test was successfully preformed, Euroflex was born, and the friend now works for Carr.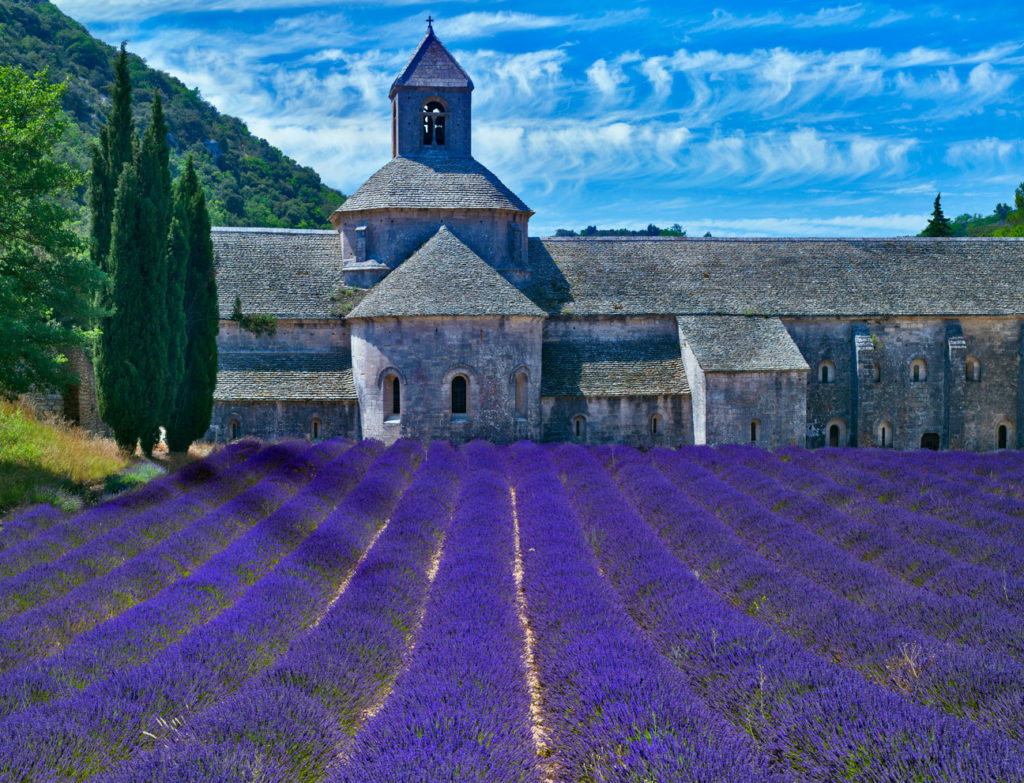 Therefore, when buyers receive a piece of his artwork, they aren't just receiving the basic image on photo paper. They receive the laminated image on acrylic.
Although Carr travels to Europe annually, he explains why he keeps returning to France. "France is so diverse, from the beautiful cathedrals, and the countryside, and the wonderful grape regions. I'm enthralled with grape fields, especially when they have the turning leaf," says Carr.
As the interview raps up, Carr gives an escorted tour of the gallery. He walks to a wall that displays three photos of France. His photos are not Photoshop, but what he says are "shoot to print". The vibrant colors in his photos are all him with the help of a proper camera, lens, and natural lighting.
The first photo is in Alsace, labelled Route De Vin. It took him four visit attempts to get the shot he was looking for. Although the sky shows a daytime blue, he points out that the street lamp is on. This indicates that he took the photo during a sunset twilight.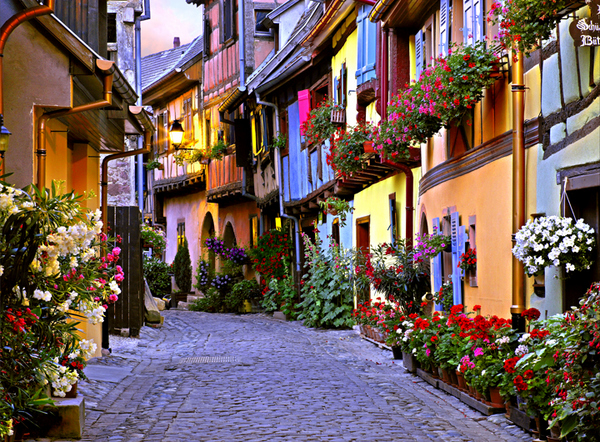 The second is Monets Vision Giverny. It's the location where Impressionist Claude Monet painted his series of views of a green painted wooden bridge over a pond in his garden.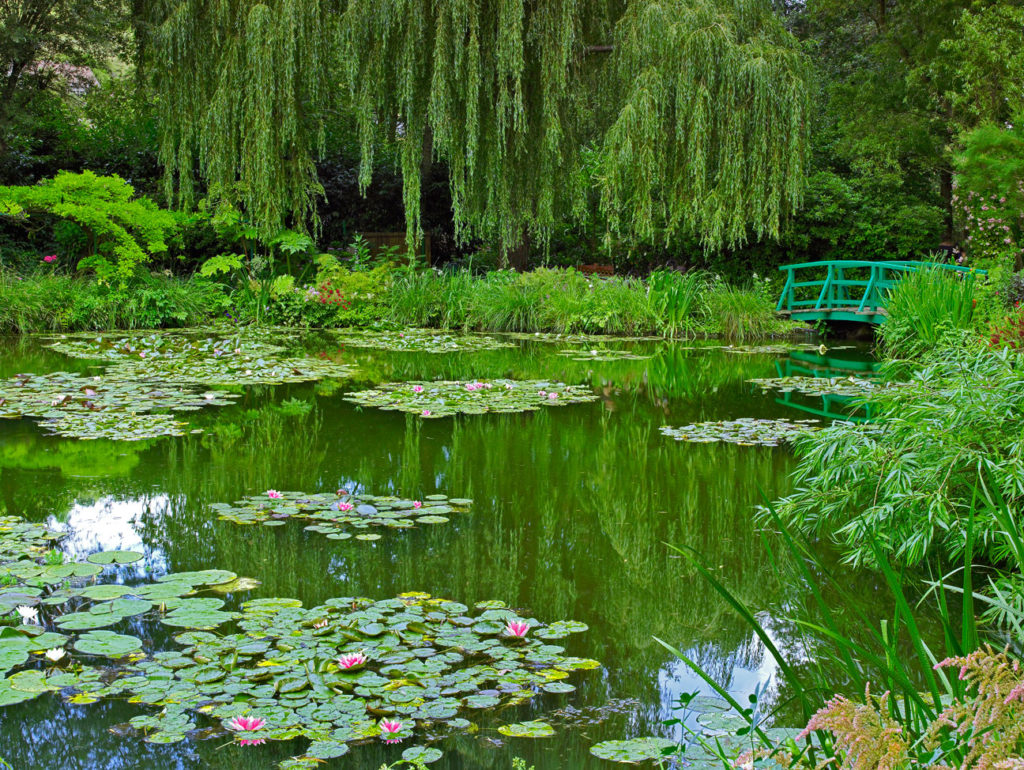 The third photo is Honfleur Reflection, taken in Honfleur, a city in the department of Calvados, in northern France Normandy region.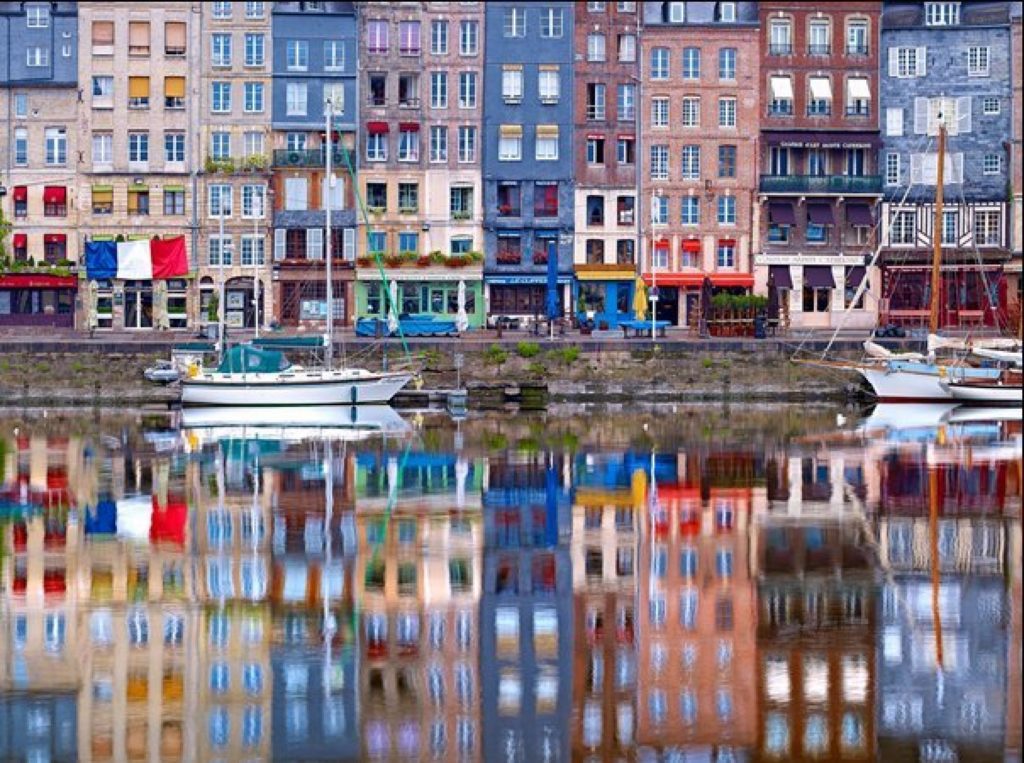 While sitting down at a computer in the gallery to scan through some breathtaking photos for the article, overhead smooth jazz plays. It's a rendition of Janet Jackson's That's the Way Love Goes. He mentions that it's Norman Brown, and it's one of his favorite musicians.
The price range varies on his artwork. You can purchase a piece of his artwork from $200 up to $28,000. The average selling point is $5000.
The accomplished photographer remains humble despite his success, "I don't rest on my laurels," Carr remarks. "I continue to capture as much as I can using my camera as a paintbrush to show the exemplary beauty of our planet."
This article was translated in French by Anne-Cécile Baer Porter.