Fashion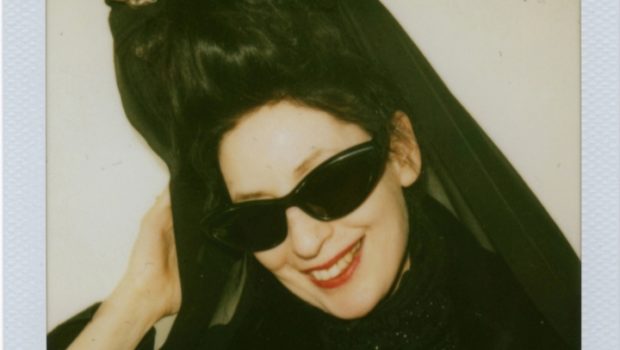 Published on June 10th, 2019 | by Christopher Cipollini
0
A conversation with Fashion Icon Diane Pernet
Bonjour Diane. It is a pleasure to have you. One thing that one notices about you is your distinctive, unique presence and style, which begs the question, were you always creatively minded?
Yes, I've done a lot of things like being a fashion designer for 13 years for my own brand, prior to that making films and doing reportage photography, then creating platforms like my blog and then creating the first fashion film festival and creating perfumes so… yes, I've always been creatively minded.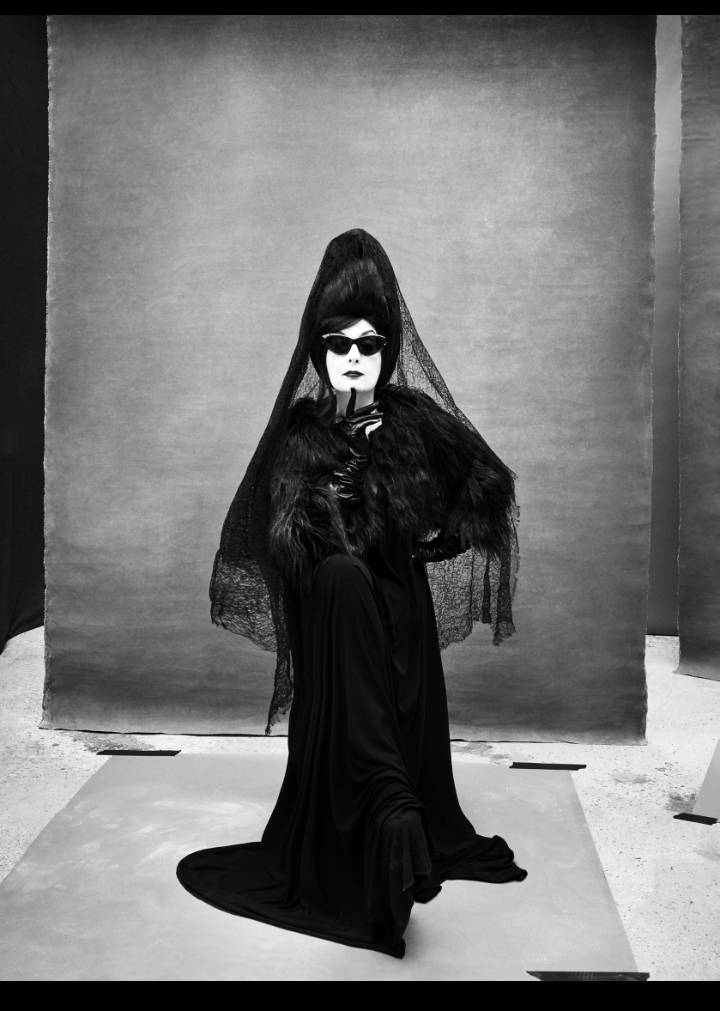 I read that for a long time you lived in New York and then transitioned to Paris. What impelled you to make that change? Also, what does Paris offer in the way of style and fashion that your past life in New York did not?
The reason I moved was that New York at that time was like Bladerunner in the worst way. Take a look at this to give you an idea of what was going on and why it was not inspiring as a designer to live in NYC. https://allthatsinteresting.com/1980s-new-york
Basically there was a big AIDS epidemic that wiped out about 90% of my neighborhood, meaning they were sick or dying. I lived in the West Village. Crack was huge, crime was epic and the police were like actors in uniforms, they seemed to be afraid. It was like a war zone and so much death, homeless were everywhere. Tompkins Square Park was cardboard city. I could go on and on but it was not where I wanted to be. I thought that if I stayed in fashion my choices were Paris, Milan or London. Paris is the home of fashion so I moved here. That was 28 years ago.
I worked as a costume designer when I first moved to Paris, but I never continued with my brand here so not sure how to answer that question other than to say that New York is more commercial and Paris is the biggest platform for global fashion and I believe will always remain so. Personally I don't know that Paris offers anything in the way of style and fashion that my past life in New York did not other than it is a different life style but it was not Paris that created my style or fashion sense. Not sure if that is answering your question. I think there might have been a time when you walked on the streets here and thought "Paris fashion" but now I'm not so sure.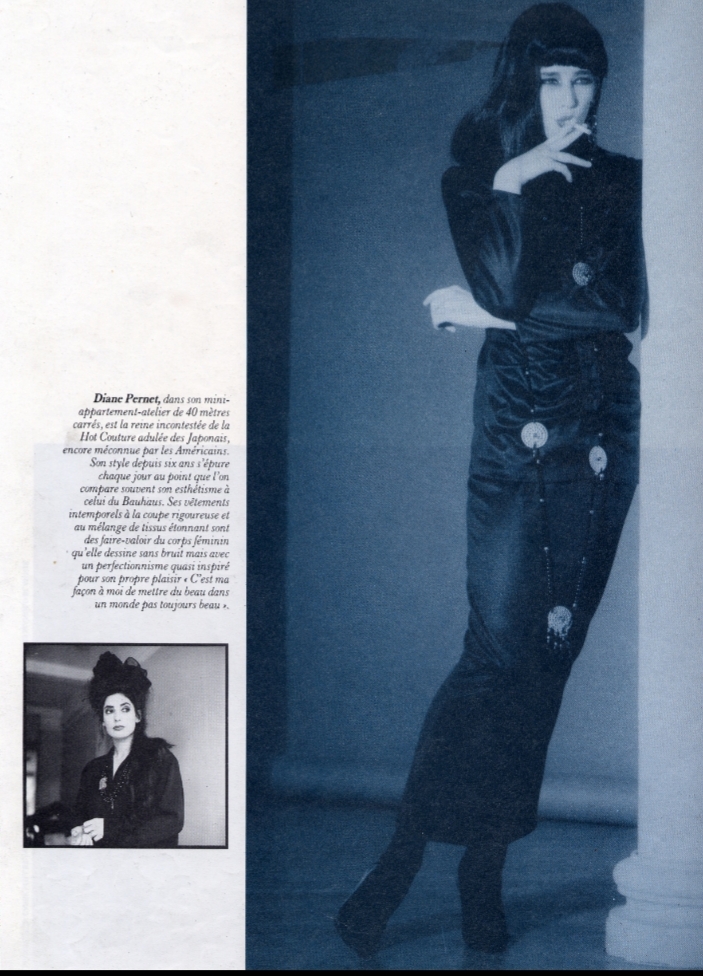 When did you begin your blog, "A Shaded View on Fashion"? How has it grown since you began it?
I created my blog in February 2005. It was the first fashion blog. Other blogs existed on food, economy, politics but not fashion. In the beginning it was just my voice. For many years now I've had contributors around the globe. The essential DNA of the blog has not changed. It is there to feed the reader things that I find interesting. It is not a business strategy, which is what most blogs are now. Maybe it will change direction one day with e commerce, etc. but for the last 14 years it is a platform on which I share information. When I started there were no other fashion blogs now there are millions of them. Same with my fashion film festival there were none, now there probably are a thousand.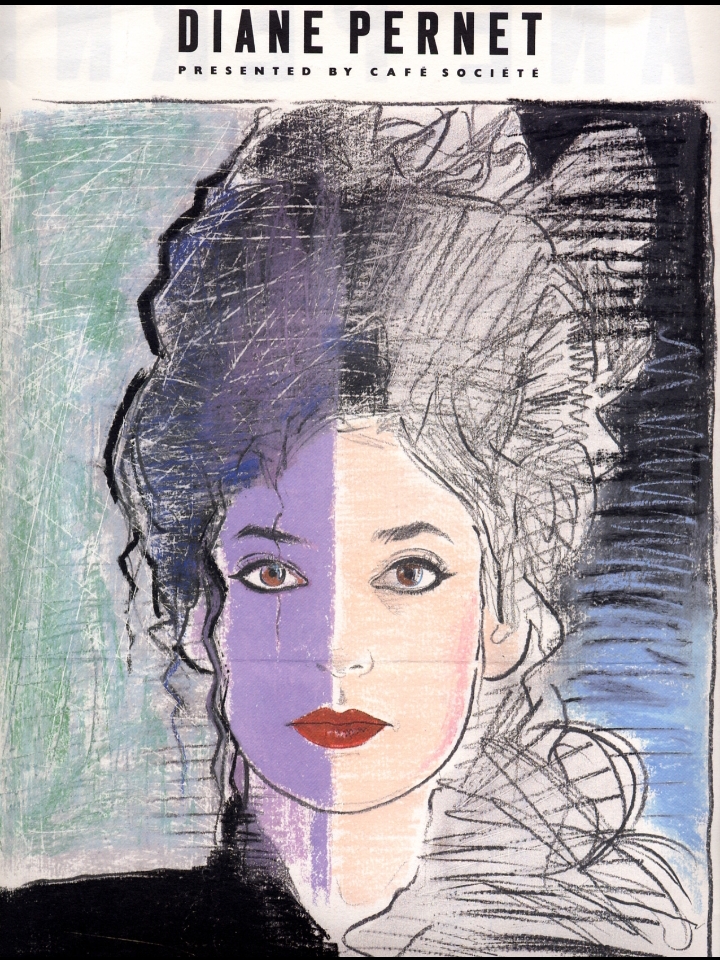 And I understand that you had your own clothing line for a time? How did that come about?
As I said my degree is in film and communications and after a few years out of school I went back to Parsons and FIT but only for 9 months taking courses at both schools at the same time then I decided if I stayed in school any longer I would lose all desire to design so I quit and started working on my first collection. I never worked for anyone else in the business and basically grew up in public. I had my brand for 13 years up until I moved to Paris. When I moved to Paris if someone had proposed a million euros I would have been happy to set up my business here but that did not happen and I did not want to work for another brand. At any rate I had my brand in New York for 13 years with a license in Tokyo with Seibu Department store for five years during my signature collection.
For those of us who do not know, can you tell us about the ASVOFF film festival? What brought it about?
In 2006 when I started my first fashion film festival, "You Wear it Well" with a co-curator, no one even knew what a fashion film was. Awareness has of course blossomed since then in the creative communities and even among the public to a certain extent. The number of fashion films being created is also growing exponentially. Most importantly, the level of creativity, time and effort directors and designers putting into fashion films are gaining leaps and bounds every year. And so is the quality.
But it hasn't always been easy along the way. Nurturing something virtually from the ground-up never is. Some people in the fashion industry used to treat fashion film as a novelty — or they were just perplexed. But they began to take it much more seriously when they put it into the context of the digital revolution and new commercial realities. They also saw that, at the same time, there was this movement toward merging fashion and film as a new package in the entertainment industry. So fashion film as a creative genre now makes more sense to early naysayers because now we have the live streaming of catwalk shows, click-to-buy video e-commerce functionality, behind-the-scenes and fly-on-the-wall fashion brand documentaries – not to mention video ads that spread virally like wild fire through social media networks. And as online, tablet and smartphone media channels grow ever more important, fashion film is filling important business niches and offering artistic solutions to challenges we could never have imagined even a few years ago. What's probably most interesting though is that fashion film itself is also creating totally new, sometimes unexpected opportunities as it evolves.
Previously, before the Internet developed to a point which became suitable for "fashion film" to flourish, only the giant fashion brands had enough budget to make video ads because TV and cinema advertising rates were the only outlet and they were very expensive. But now, "fashion film" can be accessed — without any additional cost to the brand — from their own websites, through social media sites or video channels on the internet so this means brands only need to pay for the production of the film, not advertising space itself. And even the production costs for "fashion film" can be a lot less expensive than traditional TV fashion ads in the past. Why? Because the spirit of "fashion film" is typically one where there the consumer expects brands to push the boundaries a bit more and to not necessarily be quite so precious about things.
Also, keep in mind that making a feature film involves great budgets and often take a few years to get into production and during that time, great directors can produce wonderful fashion films that feed them and feed us. I believe that somehow, in that elusive space between advertising, branding and art makes a pretty cosy space for fashion film. Good fashion films are an inspiring way to creatively engage with people on less commercial and more noble level too.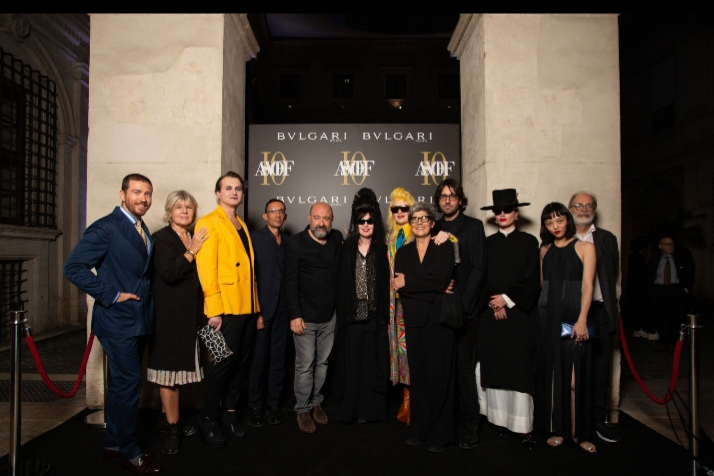 I know that you have worked with designers from the world over and spoken to many great minds in the field of design and fashion. In your opinion what have the French in particular brought to the world of style that sets them apart?
Beyond the historical background of brands like Chanel, Dior, YSL, I don't really see Paris as a primarily French platform for fashion. In fact if you look at the Paris Fashion Week calendar there are not that many French designers. And if you look at the creative directors of the big Houses here… YSL – Belgian, Dior – Italian for women, British for men, Balenciaga – Georgian… Celine – French, Louis Vuitton – French for women/American for men…
I think what is more relevant is the fact that Paris is the one fashion week not to be missed. Buyers and press can miss NYC, Milan and London but it is rare that they miss Paris and like I said it is not for the "French" designers it is for the international stage that Paris provides. In rather general terms, based on the major fashion markets: Paris, Milan, London, NYC I would say Paris is the city with the strongest fashion culture, even the garbage collectors know when fashion week is and know the major brands, Milan is about big business, NYC is commercial and London is creative but not the strongest for business so in the end… Paris is the most important fashion week where designers from all ends of the globe come to try and catch the eye of both press and buyers.
What do you see for the future of fashion? As far as its integration with technology goes?
Commercial brands are expert at communication and jumping on new ways to involve their clients be it augmented reality, gaming, AI, social media and for now all of that is working. E commerce versus bricks and mortar stores, how to engage the client to make them want to shop?
A movement towards wearable technology but more importantly and it has nothing to do with technology, is sustainability and how to eliminate, at least in part, the damage the industry is doing to the planet.

Finally, what is style to you?
It is rather cliché but what I always say is fashion is something that you buy and has a sell out date where as style costs nothing and is timeless. It is a form of personal expression that has nothing to do with trends or how much money you have.