Film & Music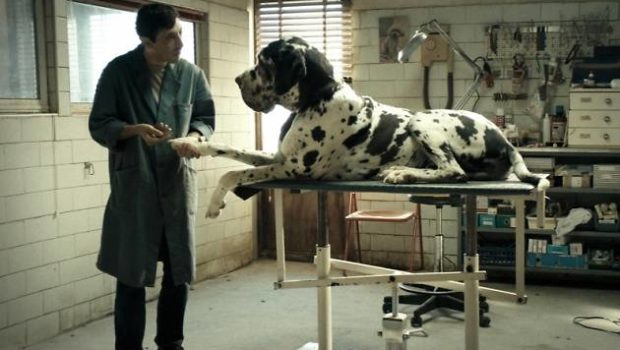 Published on June 16th, 2019 | by Tyson Thompson
0
Review of the film Dogman by Matteo Garrone, presented at the Cannes Film Festival 2018
Director Matteo Gerrone dragged us into the depths of the Sicilian mafia and crime with the 2009's Gomorrah series. His newest release Dogman paints another grim picture that takes form into a dark and whimsical character study. We are endeared by a soft spoken man by the name of Marcello played by a stern faced Marcello Fonte. His world centers around his young daughter (Alida Baldari Calabria) until an unpredictable cocaine addict named Simoncino (Edoardo Pesce), who has the knack for making fear prevail among the local population, literaly fired the story to horror. We can therefore see the Marcello's despair of Marcello foreshadowing that trouble might be looming.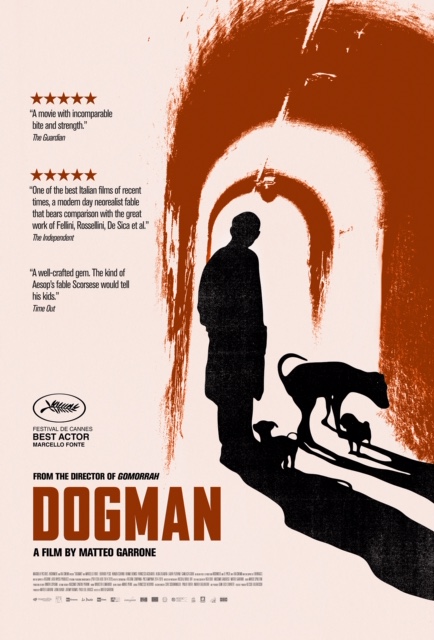 As the title of the film would imply these dogs that our main character shares a connection with, become a collective character in their own right. A critical point in the story's rising action involves a risky rescue of one of these four legged companions. There is a rugged sincerity to Marcello that makes it easy to sympathize with. A touching image of him and his daughter enjoying a carefree day out on a boat serves as a prime example of this. Most of us can relate to his strong will to be a good father, and protect and nurse these animals under his watchful eye. He is a mix of modest and street smart but still carries a sense of vulnerability with him throughout the film. This is most noticeable in the scenes where he interacts with Pesce, who he tries to keep under control, but who seems a fingertip away from flying off the deep end. Although we root for the small town success of this "Dogman", there is an underlying gut feeling that there may simply not be a road to redemption for this often lonely individual. The gritty settings and overall bleak aesthetic are a driving force that helps to add a natural tension, reminiscent of Nicolas Winding Refn's Pusher Trilogy.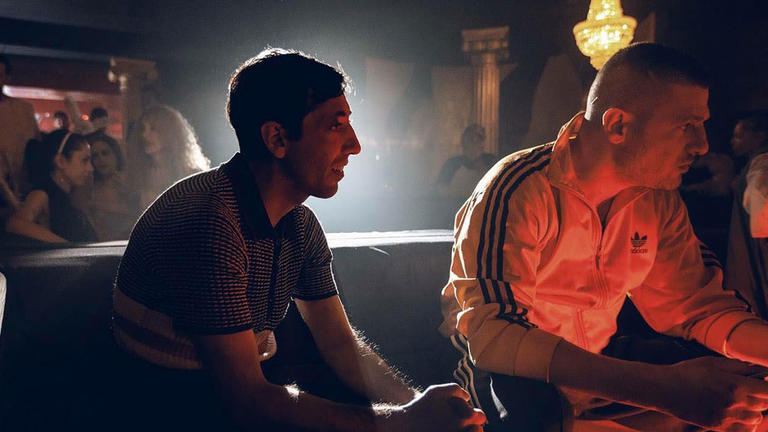 As things develop well into the second and early third act it is clear that the films plot is left to the vices of these unsavory people that surround Marcello's daily life. The subtle choices he makes in response to this become the films catalyst. As the stakes get higher and higher, the viewer can appreciate the delicate balance of a man doing what he needs to keep everything in his world together. You can credit a dubious script by Garrone and partner Ugo Chiti that moves smoothly, and never feels the urge to rush the action. With Dogman, a true urban survivalist tale, one could argue that Garrone's criminal activity is more fine tuned and polished than in prior works. This film takes pride in being rough around the edges, but there are many great elements to take in as we are left to embrace the pieces that may or may not fall into place. Dogman premiered at France's 71st Cannes Film Festival, as Marcello Fonte took home the award for Best Actor.