Gastronomy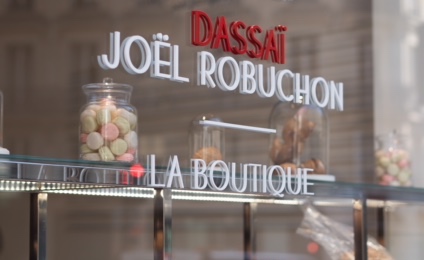 Published on August 5th, 2019 | by Isabelle Karamooz, Founder of FQM
0
Dassaï: a beautiful discovery, a hip new gastronomic concept
A traveling Businessman, with a unique and incomparable journey, this famous French chef and the creator of the infamous and most unforgettable mashed potatoes was constantly seeking perfection. Perfection through his love for cooking and for the pleasure attained by his customers. Joël Robuchon has more Michelin stars than any other chef in the world, with 32 Michelin stars in thirty different establishments, including five in Japan. He had the utmost admiration for that country, which he'd fallen in love with more than forty years ago.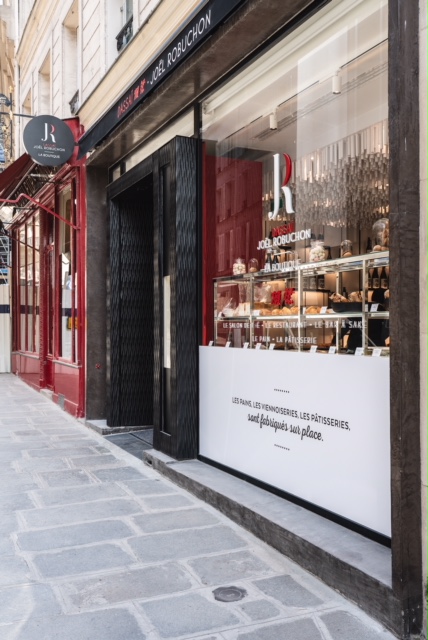 Up until the very end, Joël Robuchon relentlessly continued on with the expansion of his gastronomic empire and in April of 2018, he launched Dassaï Joël Robuchon. This new concept, which was the result of his lifelong passion for cooking, was done in total discretion. It offers four different experiences under one shared roof: the pastry shop/bakery/catering space, the tea room, the sake bar and the restaurant Dassaï. This new address bears the same brand name of the Japanese rice wine sake.
At the heart of the golden triangle, Dassaï opened last spring at 184, Rue du Faubourg Saint-Honoré (located in the 7th arrondissement). After entering the establishment, we can truly marvel at the stocked shelves and display cases filled with the wonderful products made by Joël Robuchon's team. We can sample and buy homemade breads, traditional baguettes, various other breads: fig bread, rye with cranberries, walnuts and cheese, and many other creative recipes like sausage and sauerkraut (choucroute garnie) focaccia, loaves of curry-flavored meat bread, and of course Tadashi Nakamura's buns, croissants, pastries, sandwiches and also hot dishes and salads to take away. Among these, in their rotation, is a salad of barley, turmeric, shrimp and avocado (€ 9) and another salad with romaine, chicken, and hummus. (€ 8.50).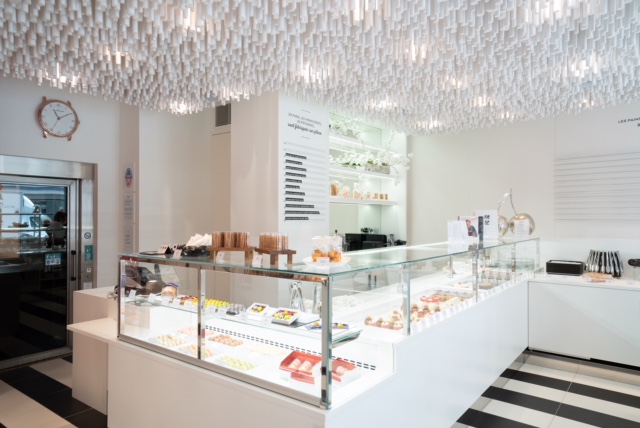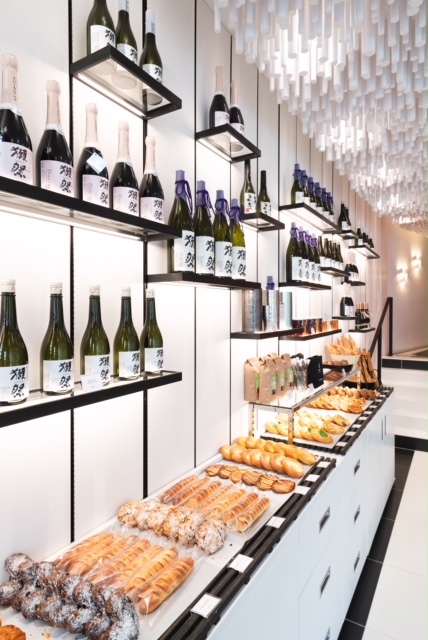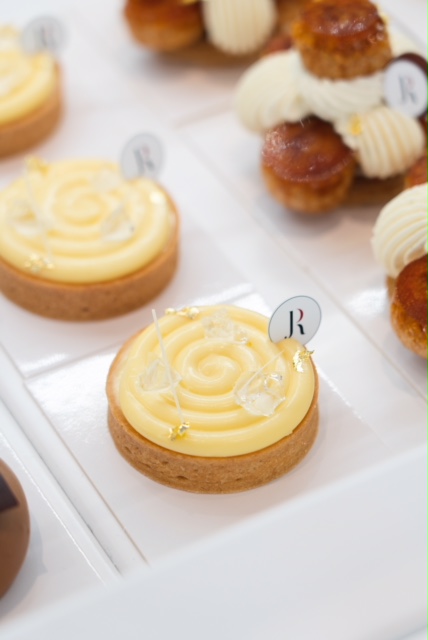 We can also find teas, honeys, olive oils, and sakes selected by Joël Robuchon himself. Will this concept continue to entice all of Paris? Well, sure, it already has quite a number of fans. A real gastronomic allurement at very affordable prices!
In the mezzanine, decorated in the contemporary spirit of the Spanish interior design company Pepe Cabrera and its designer Juanjo Gonzàlez: black and white checkered floors, capped with a spectacular ceiling of white stalactites and gigantic fuchsia flowers, the sake bar is a unique place where the atmosphere remains informal and relaxed. Next door is the tea room with its sleek coffee tables and satisfied customers. These spaces are there to satisfy your sweet or savory desires between lunch and dinner. Guests can enjoy breads and pastries from the bakery, along with Japanese teas, including a delicious iced Matcha latte, traditional sake, or for the more inquisitive, sparkling sake.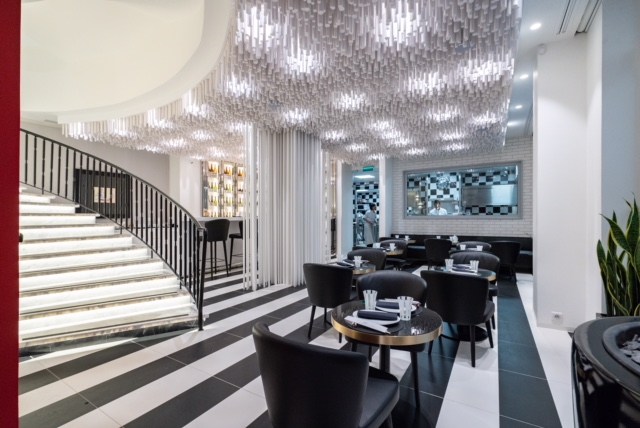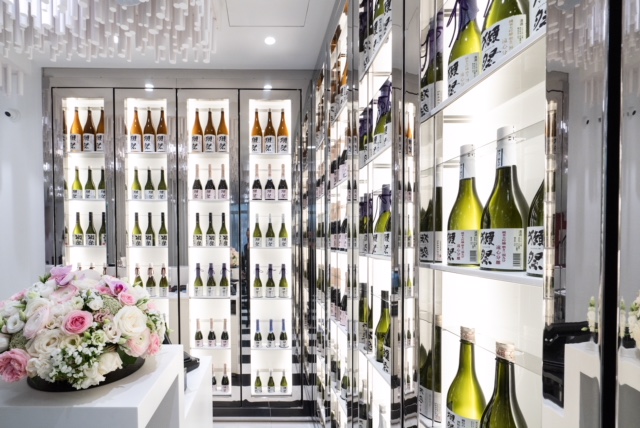 From Tokyo to London, from Monaco to Paris, the talent of Joel Robuchon has made his mark and will continue to enchant and delight us. In the small, clean, modern and intimate dining room of Dassaï, whose theme resembles that of Yoshi (in Monte Carlo), where the refined, healthy and light dishes are taken to a level of perfection by these masterful chefs.
We are warmly welcomed by Joël Robuchon's team; Kaoru Lida, the French director, as well as their manager, Mitsugu Yasuda. The whole organization is elegantly orchestrated by Eric Bouchenoire, who earned his M.O.F. (best craftsmen of France) award in 2000, and was a longtime colleague of Joël Robuchon, who supervises the entire crew of this establishment.
The French-Japanese menu, created by chef Fabien François, former chef of the Atelier des Champs-Elysées, and who trained at restaurant Yoshi in Monaco with Joël Robuchon's team, offers creations such as veal pie with foie gras and pistachio, crab with tomato jelly and guacamole, Challans duck confit aglets with candied cherries and fresh almonds, or Ghindara No Saikyo Yaki, marinated black cod and white miso. There are more Japanese forward dishes, such as Dassai marinated caviar sushi, Toro maki (tuna fat) tartar, Unagi, California rolls, even bento boxes. But I particularly like the spaghetti with lobster, spicy coral!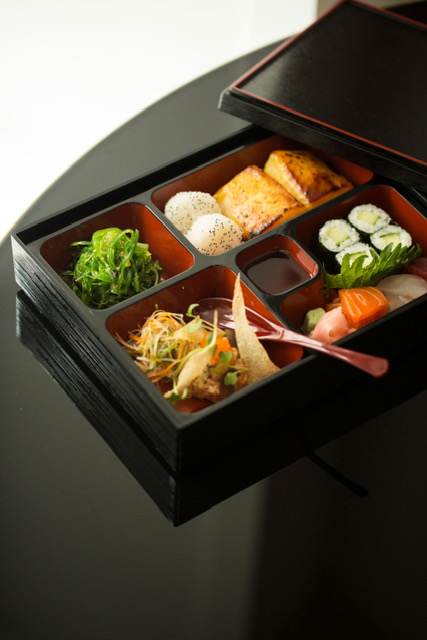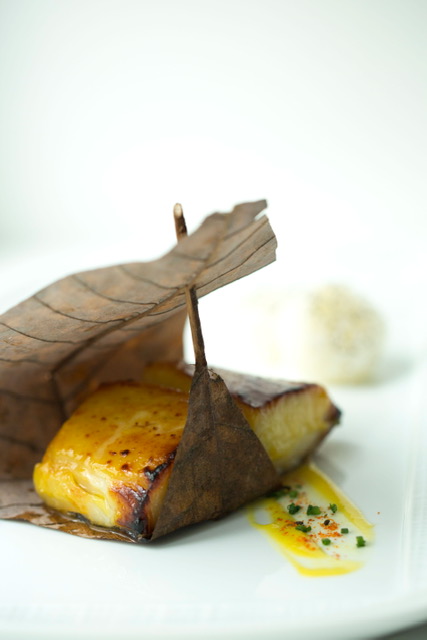 Finally, at the bar, Adrien Begouin offers cocktail creations with a freshness that's unparalleled to and gives us the opportunity to take a tasty trip through exotic tastes, such as Dassaï Bellini with peach and lemon for instance, or Dassaï Flower Sour with grenadine and violet liqueur.
The establishment whose entire success was garnered solely through the word of mouth is one of Paris' essentials. For those of you who have not yet had the pleasure of tasting the cuisine of Joël Robuchon, I highly recommend that you try out one of his many restaurants around the world, and especially Dassaï. His team of faithful cooks and pastry chefs will always be there to help you enjoy his cuisine and the respect his team pays to the product. From his last home, the Master looks at them with kindness.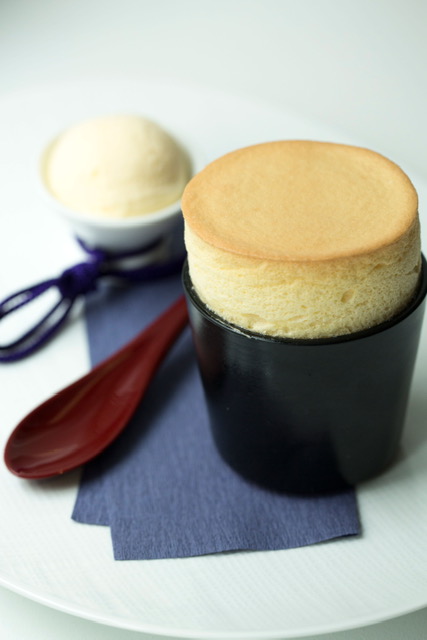 Dassaï Joël Robuchon
184, Rue du Faubourg Saint-Honoré 75008 Paris
Réservation : +33 (0)1 76 74 74 70
WWW.ROBUCHON-DASSAI-LABOUTIQUE.COM
This article was translated in English by John Wilmot