Interviews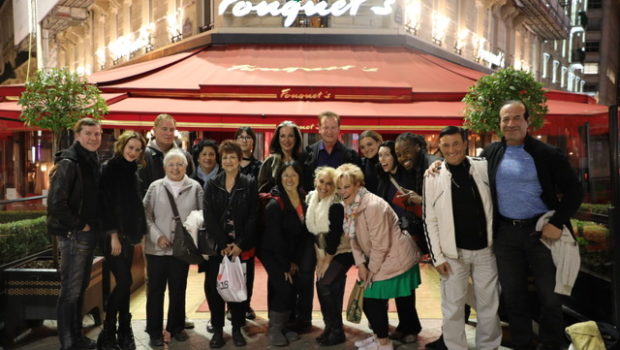 Published on September 10th, 2019 | by Isabelle Karamooz, Founder of FQM
0
Interview with Christine Bar, Group Travel Coordinator of The French Experience
What inspired you to start The French Experience, and how has it evolved? Could you explain its concept?
That's a great story! Our dance clients had the idea. We were out for dinner with our VIP clients and in the limo, on the way back, one client said, "Ok, where to next week? Paris?" The rest is history. We organized our first French Experience group trip in 2012 and have done 6 successful trips since. Every time we organize one, we discover new attractions, new restaurants and better ways to be more efficient with our time. Plus we have an incredible contact with our castle owner that loves our groups. It's magical pulling up to the property on the first day, so much better than just a fancy hotel.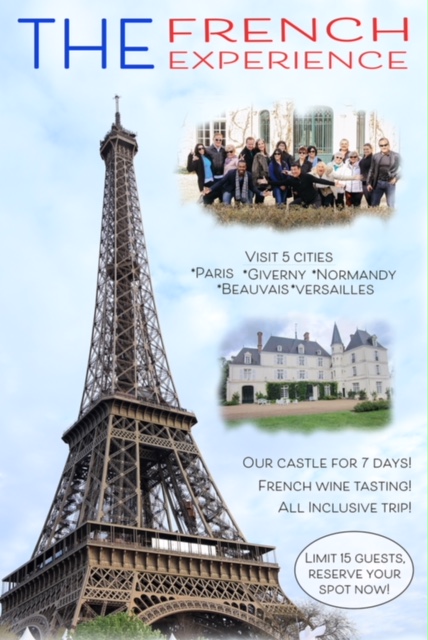 Can you describe your personal background and your role as Group Travel Coordinator?
I was born in Rouen, France which is located in Normandy. My dad, Louis, is native French and together we coordinate and host small groups for 7 days, staying in a beautiful castle in Beauvais and visiting 5 different cities in this beautiful country. My fiancé, Noel, has since joined us and he drives one of the vans, while Louis drives the other. We take care of everything! We promote the trip as "all inclusive" – once they touch down in Paris, they are just along for the ride!
Do you like sharing the discovery of our beautiful country with others? Do you have any preferences for some sites? Your next trip is scheduled from May 30 – June 6, 2020. Could you tell us more about it? Where can we register and until when?
It truly is a beautiful experience to share my country with those who have never been. Most of our groups are American and have never left the country before. Then we have a few Europeans that join us but for some reason or another never made it to France. They always say that if they went, they would want to go with someone who speaks the language and knows the country. Well, thats us! We visit all the big tourist sites, because it's Paris, you have to! However, our favorite day is when we drive through the small villages to Monet's house and end up in Rouen where Joan of Arc was burned, see the famous cathedral and do a wine tasting. That day is extremely unique to our trip, among other personal touches we are able to share because we know the country and language so well. Our next trip is May 30 – June 6, 2020 and, as with past trips, we have a 15 person limit and it's first come, first serve. You can email: thefrenchexperiencetrip@gmail.com to receive all the information regarding itinerary and pricing.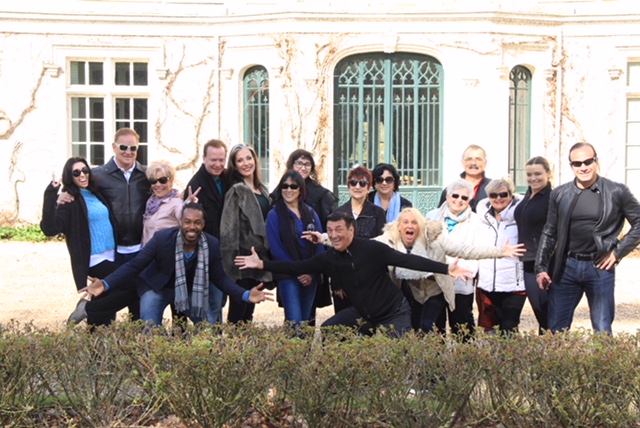 What recommendations can you give to clients traveling for the first time in France?
Learn how to use the metro, its very logical and easy and truly the fastest way to get around Paris. Just be aware of your surroundings. The best tourist attraction, in my opinion, is L'Arc De Triomphe, located in the center of the Champs Elysées. Easy to get to from the metro and the best view in Paris, plus you get the Eiffel Tower in all your skyline pictures! Finally, if you have time, get out of the big city. Visit Normandy, or head south to Provence, the small villages and countryside is where the magic lies in this incredible country!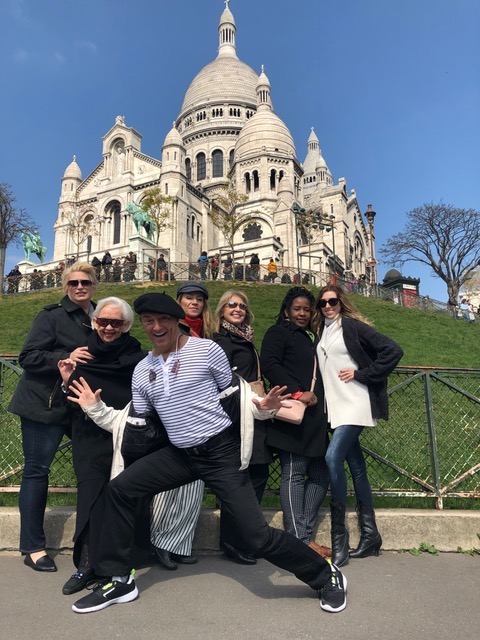 What does luxury travel mean to you? How does The French Experience consider it when creating trips?
Luxury travel to me means ease of movement and efficiency. When I travel, I like to be able to see it all without dealing with the huge crowds, but that can be a challenge in an iconic city such as Paris. Luxury travel doesn't have to cost a fortune. It can truly be discovering the small cafe with the best French hot chocolate and croissant that no one knows about. That is why our trip is truly unique because as natives we know our country and we don't always choose the most popular place to eat or visit. Usually those are some of the worst, because the demand brings down the quality. We know all the hidden gems of the city and we introduce our clients to some of the finest French cuisine and visit some of the most picturesque places that tourists don't even know about! Also our castle is truly magical and screams luxury, but actually costs less than staying 7 days in a nice French hotel!
What is the most amazing experience you have had with a client?
We have had so many incredible experience in our 6 trips with all of our clients. Limiting the group to 15 people truly allows us one on one time with everyone during the week and we all become family at the end. Two special experiences, however, come to mind. As we cross the busiest street in the world, the Champs Elysées, I tell everyone to keep their eyes on me, and move quickly. One of my ladies got caught between the crowds and fell forward, landing in the middle of the Champs Elysées! Our group was amazing and 2 people helped her up in a matter of seconds and we continued on like soldiers. Also the best part of the trip for me is the last day. We cook dinner for the clients in the castle and go around the table while everyone shares a memory. You truly get to experience the trip all over again from the perspective of each individual and as someone who has visited this country so many times, I always end up experiencing something new with every group.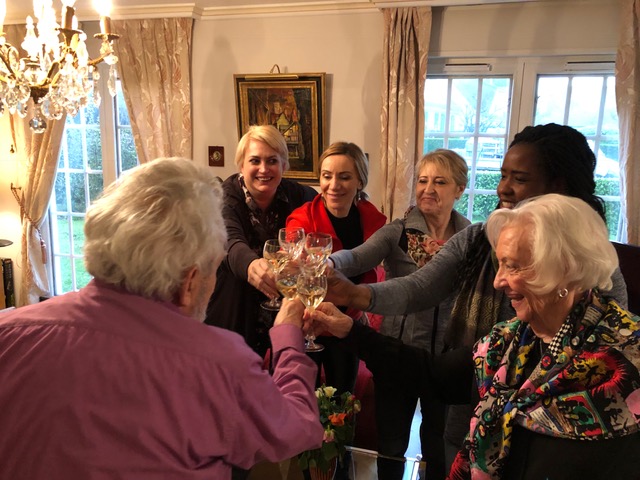 Is there anywhere you haven't yet been that you're eager to visit?
So many places! In France: Mont-Saint Michel, Cannes and The French Riviera!
Would The French Experience consider collaborating with French Quarter Magazine (FQM) in order to associate The French Experience with exclusive tours and events in France organized by FQM?
Yes, we love collaborating! Every time we organize this trip, we meet new people and find the hidden gems working in the customer service side of French attractions that take care of our group so well. We would also love to add a show at the Moulin Rouge to our itinerary.
Do you have a suggestion or advice for readers of French Quarter Magazine?
Yes, join us on our French Experience! A trip of a lifetime that you will never get anywhere else. Plus who doesn't want to stay in a castle for 7 days!
This article was translated in English by John Wilmot.