Gastronomy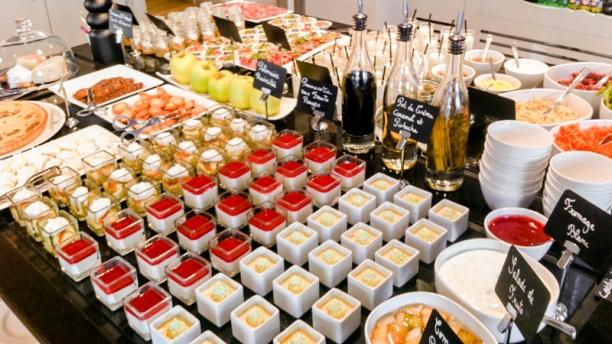 Published on November 8th, 2019 | by Philippe Traversian
0
Monument café: High quality products – History, culture and gastronomy, How could this harmonious and innovative combination not seduce Versailles
Located on the corner of Route de Saint Cyr and Satory Street, a pedestrian artery strewn with many tables, this restaurant has a innovative concept. It is a hundred meters from Potager du Roy- the King's Gardens (built between 1678 and 1683 by Jean-Baptiste La Quintinie, at the request of Louis XIV), which is a symbol of the Sun King era. The high quality products used at the restaurant are a pledge of quality and originally for those who come to this emblematic place.
They may also visit the famous Gally Pedagogical Farm (listed in Historical Monuments) located in the neighboring town of St Cyr, where customers can select the freshest fresh products all year round or even pick the produce themselves.
The restaurant resides in the heart of the Saint-Louis district, near the Palace of Versailles and the famous hall of the Jeu de Paume which held the States General (a starting point of the French Democracy). With in a trendy modern decor, bright and airy, the Monument Café delivers the advantages of a Parisian restaurant, always at the forefront of novelty! And this is one of the many advantage of this very attractive location, on one of the major axes of Versailles. It is aimed at a very broad clientele, in an exceptional city, which has not always had a restaurant equal to its prestige.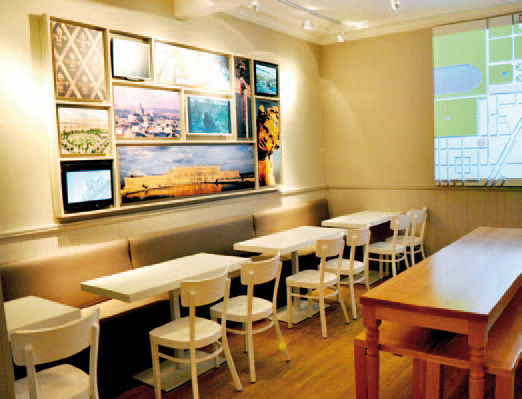 The welcome is warm and sincere. We come here to enjoy delicious homemade dishes. Buffets are always available! There are local dishes in casseroles, desserts in verrines, welcome dishes rich in flavors and colors. Beet muslin, terrine of foie gras, frog legs, escargots in Burgundy sauce, charlotte with mango, panacotta with vanilla are just a sampling of the choices. One can brunch, stop there for a special order, or order a meal to take away. I personally loved the sea bream filet and the tiramisu!
There is a giant model of Versailles in the restaurant which allows a virtual tour that is quite amazing. Customers can also embark on one of the guided tours of the city. Everything is arranged so that we can meet up as a family. The restaurant is designed for family dining including the little ones: high chairs, coloring table sets (with colored pencils), and especially reasonable prices for the youngest (from 12 to 25 euros).
This concept is sustainable, it has already conquered other historic strongholds such as Saint-Germain-en-Laye, Angers and Chambord.