Interviews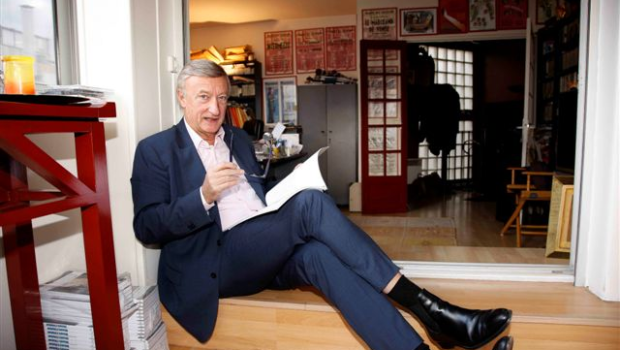 Published on January 4th, 2020 | by Isabelle Karamooz, Founder of FQM
0
Interview with Olivier Lejeune, a multifaceted artist
This man of the theater never stops working and with several staging on the roads, three pieces by Patrick Sébastien, one of which he talks about in this interview, "Le Secret des Cigales," another "Le Sommelier" with Philippe Chevallier and Didier Gustin. The comedian and humorist Olivier Lejeune, known for his memory-stimulating exercises and author of "Mémoire d'éléphant" at Hachette – the general public also remembers him for his performances in Philippe Bouvard's television programs ("Les Grosses Tëtes") ) and Fabrice ("La Classe"). His program is busy and 2020 promises to be even busier: his one-man show "Mieux vaut en rire" is still playing in Paris (at Don Camilo) and on tour. At the same time, while his new plays "Une Chance Insolente" and "Louis XVI.fr," which he is staging will be performed in September 2020, he continues to play until May 2020 in Robert Lamoureux's play "Si je peux me permettre." Thanks to him for taking a few moments to talk about the play "Le Secret des Cigales" and his collaboration with his good friend Patrick Sébastien.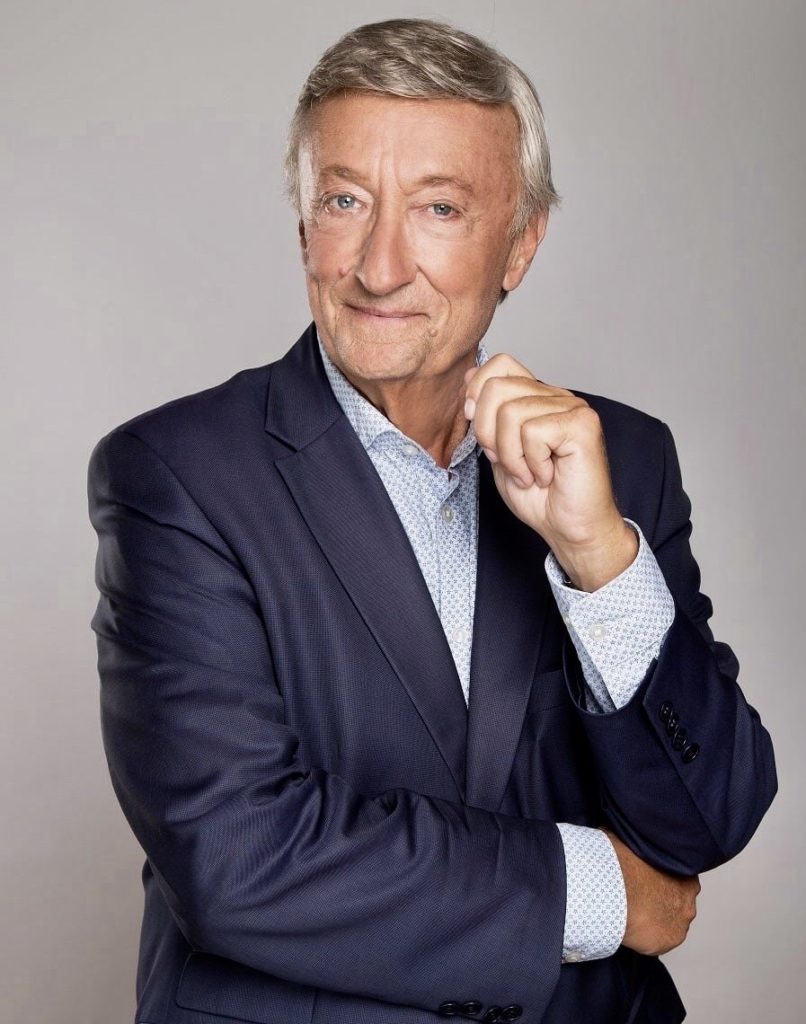 What is the subject of Patrick Sébastien's play "Le Secret des Cigales" that you are staging?
You will find the summary of Patrick Sébastien's play on my website: www.olivierlejeune.fr by clicking on "Le Secret des Cigales."
"It is a family story under the Provence sun featuring smiles, laughter and emotion. The whole is served by an astonishing scenario and a script that is enhanced.
Honoré lives in his Provencal farmhouse with Hyppolite, a simple and helpful boy whom he considers his son. He receives a visit from Jeanne, his sister. She came to try to understand the reasons for the absence of her brother at the funeral of Marie-Louise, the one who was her great love. But Jeanne didn't come alone, Joséphine, Honoré's daughter accompanies her… "
When did you and Patrick start working together? What triggered your collaboration for this show?
I have known Patrick Sébastien since 1972. I was doing a show with my partner at the time Patrick Green (duo Green-Lejeune) at Brive la Gaillarde. At the end of the performance I went to have a drink at the brasserie in front of the theater. Patrick Sébastien, who lived in the region but who was not yet a comedian, but a singer in a group with friends, came to me at the bar and said: "I would like to be a comedian. I'm thinking of going to Paris, can you give me some assistance?"
He was very kind, he was familiar with me and that I had kindly responded to all of his requests and he never forgot that. One of Patrick Sébastien's great qualities is his loyalty. Since that day we have had an unwavering friendship, he has always extended his hand to me to work with him. It was a real pleasure and I have an unlimited admiration for him. For me, he is the greatest current creator of French television and France 2 was really wrong to part with him because he is a man who has all the talents. He is able to be able to write a play in as little as ten days, often a police telefilm, or a book about family: "Tu m'appelles en arrivant," which is a big success in bookstores. One cannot put it down without sobbing because it appeals to the emotions. Patrick is truly a man capable of the greatest refinement as he is greatly jovial with everyone as we say.
Are you a director who takes liberties with the text? Does Patrick Sébastien leave you a creative space?
Having done a lot of boulevard theater and written scripts myself, I sometimes add comic effect, by moving a word, by adding a pause or by deleting one or two words which weigh down the sentence to make it more effective. In principle I am very loyal and I respect the work, as an actor I will not allow myself to revise the work. As a director and with the agreement of the author, of course, I made a lot of modifications on Patrick Sébastien's play "Le Sommelier" which I staged this season with Philippe Chevallier and Didier Gustin. He gave me complete carte blanche. He sent me a positive message when he saw the result. He did not attend the rehearsals and really complimented me because I streamlined what was necessary and kept the essentials. I brought some updates to the script involving the news and some formulas, but it is 95% Patrick Sébastien: "pure sugar, pure fruit."
Because Patrick plays himself in "Le Secret des Cigales," he retained more influence. I had a little less freedom to "knead" the text but it was not necessary because the previous work was great and Marcel Pagnol, from whom Patrick was given the rights for this play, would certainly have accepted his endorsement.
The theaters are sold out, it has been a craze since the first performance, what is the secret of such success?
The secret to success is word of mouth. When a piece is good it is discovered very quickly. A play in which one alternates laughs and emotions like "Le Secret des Cigales" is a little like the great popular spectacle the way Marcel Pagnol did it. At the same time we share the emotions of the hero, this man who suffers from this popular common sense, this Mediterranean dialect. I believe that success comes from a change of scenery, finding yourself as a spectator, being able to identify with the characters and at the same time being able to laugh at the quirks of your contemporaries saying to yourself: "if that was the case and I was on stage maybe i would react the same way, in any case I would try to react as the characters do."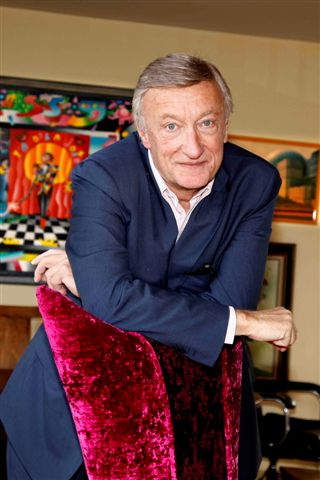 What interests you in the process of going to play in the provinces?
What is interesting first of all is a way of running a show. The provincial spectator is much less jaded than the Parisian spectator. Seven hundreds to eight hundreds shows are presented every night in Paris while in the provinces you are often greeted like the messiah. When a provincial town plays three or four plays a year, it's an event, it's a party to go to the theater. After, the third part is the joy of meeting the spectators, of chatting with them, there is really still a very warm spirit very welcoming in the provinces and then a laughter "paid in cash," that is to say that he "laughs" without asking any questions, there is no intellectualism. It's really a party, the slightest actor is received like a king and the evening often ends in merriment by talking with the spectators. In Paris what is very striking is that you can have made a big success, the curtain closes, everyone leaves very quickly and the actor goes out alone on the street while he made 800 to 900 people laugh, I have always loved this paradox.
What reactions do you want to elicit from the spectators?
It is to make them forget.., I mean that the most enjoyable phrase for an author, for a director and for an actor, is "thank you, thanks to you I forgot all my worries, you have given me another valuable perspective. Often I saw eyes filled with emotion and tears of thanks from people have a difficult life. We all have our problems, but it is true that to be able for two hours communing together is magic. When you are on stage and you feel that the whole room feels the laughter, feels the emotion that you transmit, it's really an act of love to be on stage and to have a whole hall of 800 to 900 people in unison. It's like a mass, a communion, and a sharing. Therefore very often the actor arrives at the theater tired, in his dressing room before the performance. After the show the spectator tells him he must be exhausted…, on the contrary it is as if we had done two or three hours of high intensity sports. It is very exhilarating the energy you get from the audience. It is enormous, it is like a drug, there is an extraordinary energy that we draw from the public.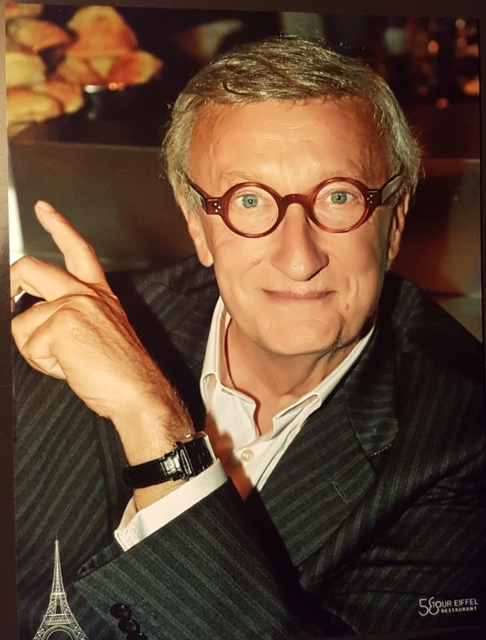 If you had to choose a word to describe "Le Secret des Cigales." it would be…?
If I had to choose words to describe "Le Secret des Cigales" it would be, exciting, refreshing… I cannot think of better words. Bravo Mr. Patrick Sébastien.
SEASON 2019 – 2020:
ONE MAN SHOW:
"Mieux vaut en rire"
On tour in France, Belgium, Monaco, Switzerland, Portugal, United Arab Emirates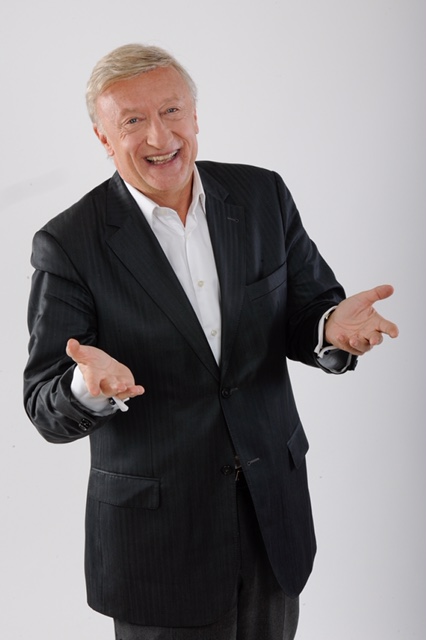 THEATER :
"Si je peux me permettre" by Robert Lamoureux Directed by Joeffrey Bourdenet. On tour from September 28, 2019 to May 2020.
"Le Sommelier" by Patrick Sébastien. Directed by Olivier Lejeune. On tour from October 02, 2018.
"Le Secret des Cigales" by and with Patrick Sébastien. Directed by Olivier Lejeune. On tour from October 3, 2019 to May 2020.
"Une Chance Insolente" by and with Olivier Lejeune. Directed by Olivier Lejeune. On tour from September 2020.
"Louis XVI.fr" by and with Patrick Sébastien. Directed by Olivier Lejeune. On tour from September 2020.