Interviews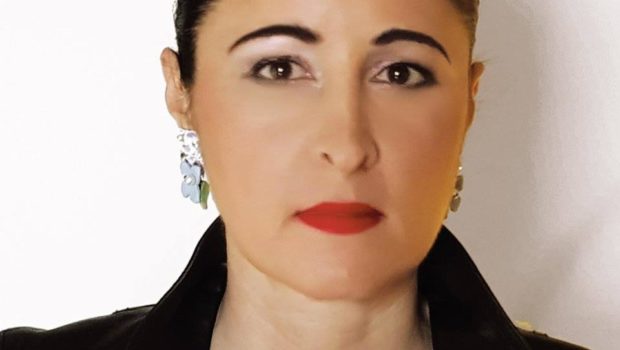 Published on February 8th, 2020 | by Isabelle Karamooz, Founder of FQM
0
Virna Lorentz, the author of a first novel "Lune Pourpre" (Purple Moon)
Virna Lorentz charmed me with her "charisma" and self-confidence – she was born in Monaco with multicultural origins, both Roman and Breton. Linguist, she masters five languages and becomes an interpreter translator and specialises in legal translation. The idea of her first novel appears obvious during a visit of the Notre-Dame Cathedral of Rouen. From then on, she will never stop watching for the right moment to bring her characters to life, and never stop writing.
We met Virna in Monaco where she told us about her first novel, "Lune Pourpre." She introduced her novel to the public last Thursday, February 6 at the French Alliance of Las Vegas during a book presentation.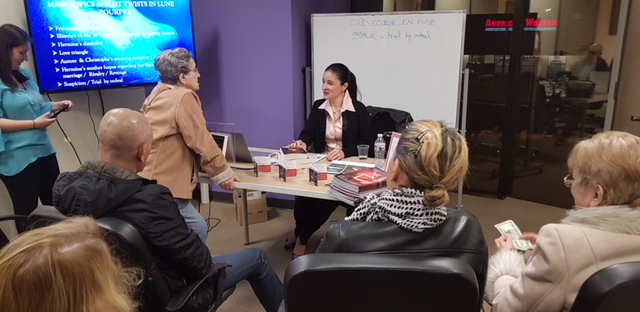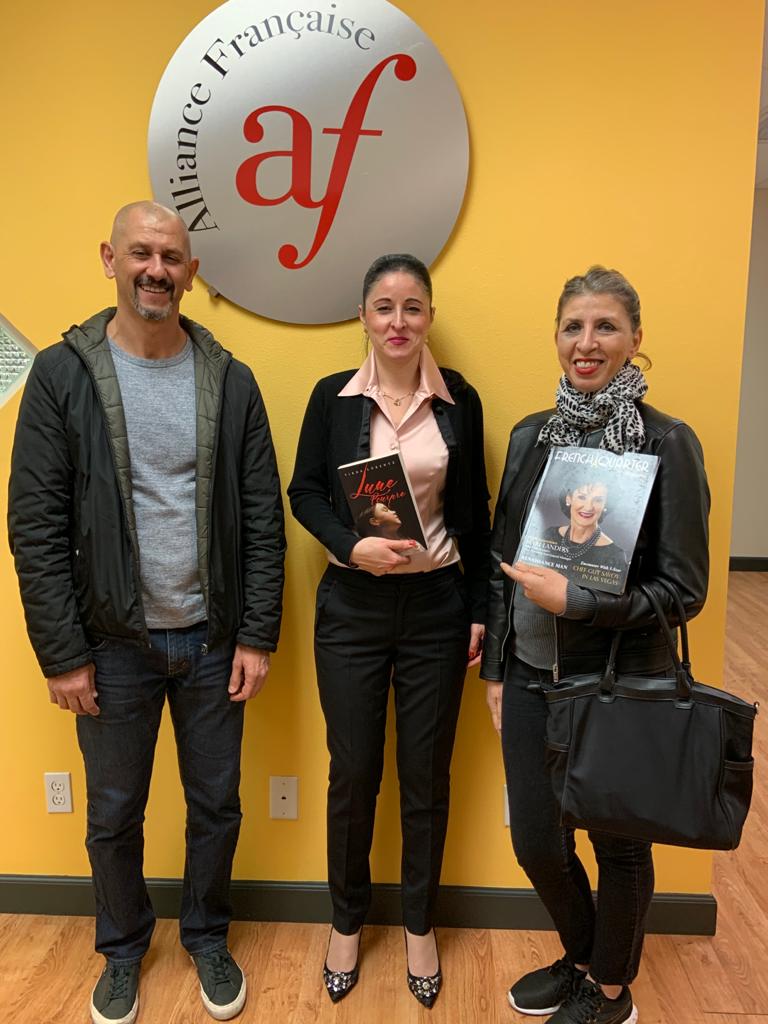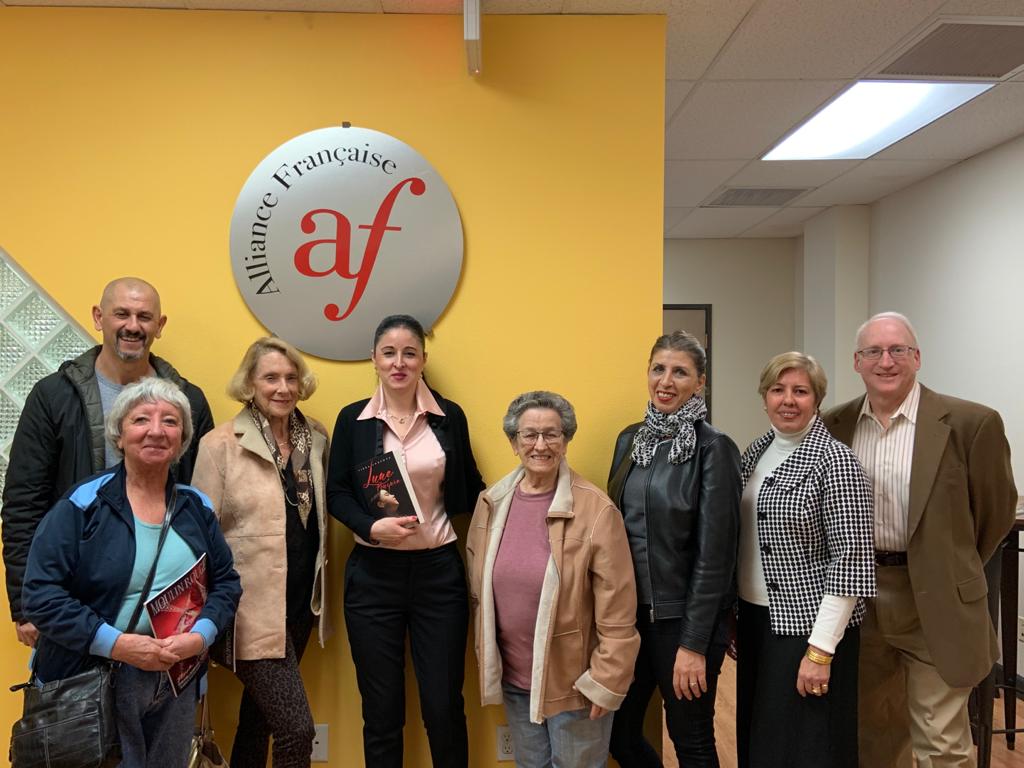 What does it mean to be a writer?

Being a writer allows me to give free rein to my inspiration and imagination. Writing novels is a good way for me to travel, and live different lives through my characters. I often end up identifying with them by digging deep into their emotions. Being a writer is a unique experience and it's incredibly therapeutic.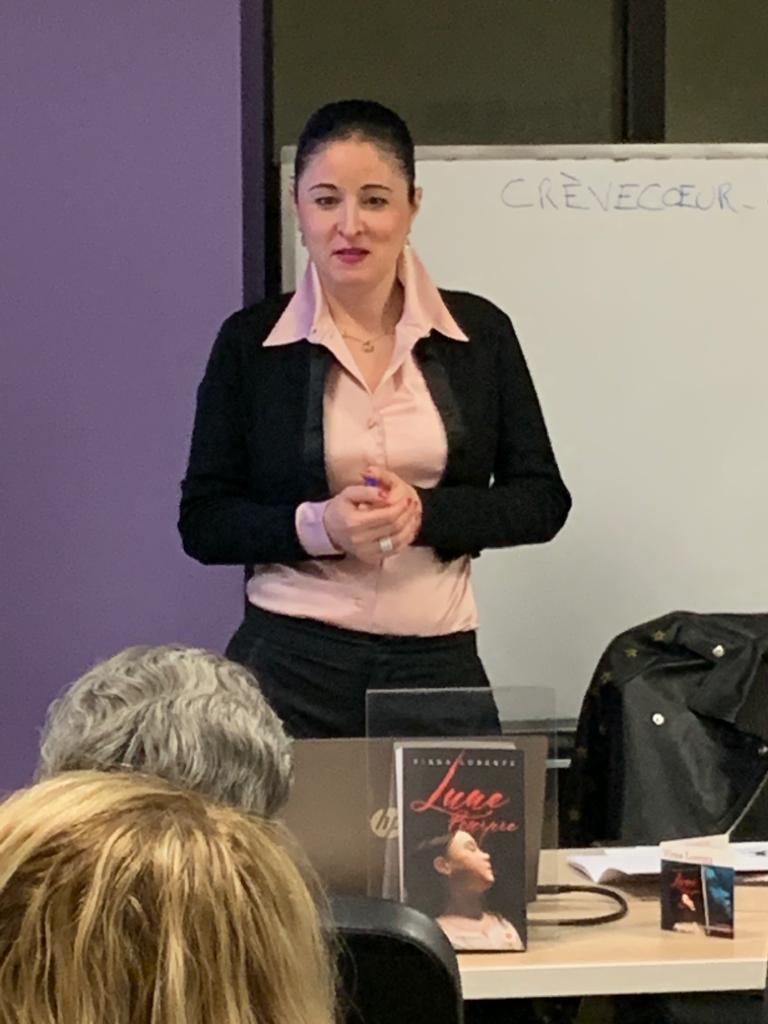 Some of our readers will soon be learning about your new book and don't know much about "Lune Pourpre." Can you tell us a little bit about it?
In a word, LUNE POURPRE is a powerful and unsettling novel of witchcraft, suspicion and betrayal. The plot takes place in the 16th century in Normandy. Three youngsters are involved in a love triangle that will end in tragedy within the framework of a witch hunt. Conspiracy is definitely the cornerstone of the outcome.
The idea of this fiction came up in disconcerting circumstances, on a snowy day, in December 2002, when I first visited the city of Rouen in Normandy. I had never thought about writing a novel before. The following day, I woke up with the outline of "LUNE POURPRE" in mind. At first, I didn't really know what to do with it, as I was about to launch a new business. Literary projects didn't fit into my schedule for another 14 years after that! However, I kept in mind a very well-known quotation in French literature, "Good things come to those who wait".
My second and third upcoming novels are both part of a breathtaking family saga based on a true story. Elise is the heroine. I met her grand-daughter in Las Vegas a long time ago.
In 1944, a few weeks after the D-Day landings, Elise meets Bradley. Elise is from Norman bourgeoisie and she is already engaged. Bradley is an American Black GI from New Orleans. A passionate romance immediately blossoms. The loves of their lives. A forbidden love, unjustifiably shocking at the time, for which Elise is ready to give up everything, come hell or high water. However, a major tragedy will destroy their future forever, until the truth emerges seventy years later.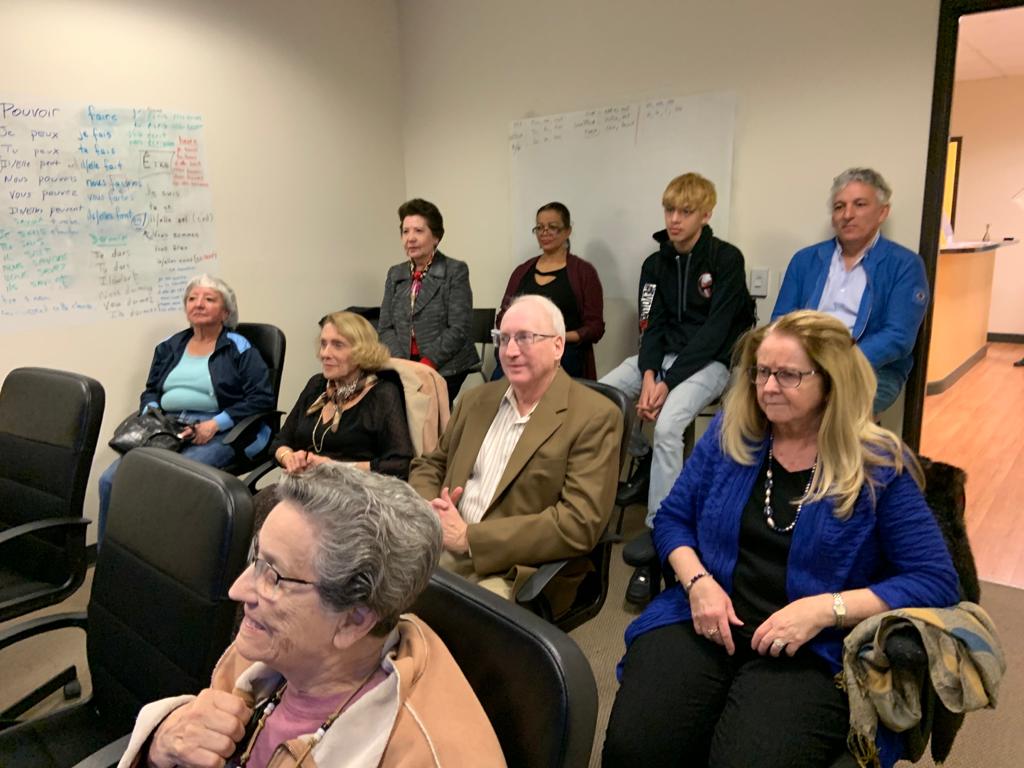 Tell us a little about your writing routine. Do you write early in the morning, or all night long? Pen or computer?
All night long is my favorite option, although it's not always compatible with a married life. Therefore, I only enjoy creative writing on sleepless nights when my husband is on business trips. If not, I usually do my best to stick to regular business hours.
What inspires you write?
Spending time in Normandy and in the United States, preferably Nevada, Arizona and Utah. Meeting people from different cultures is also a huge inspiration to me and my writing.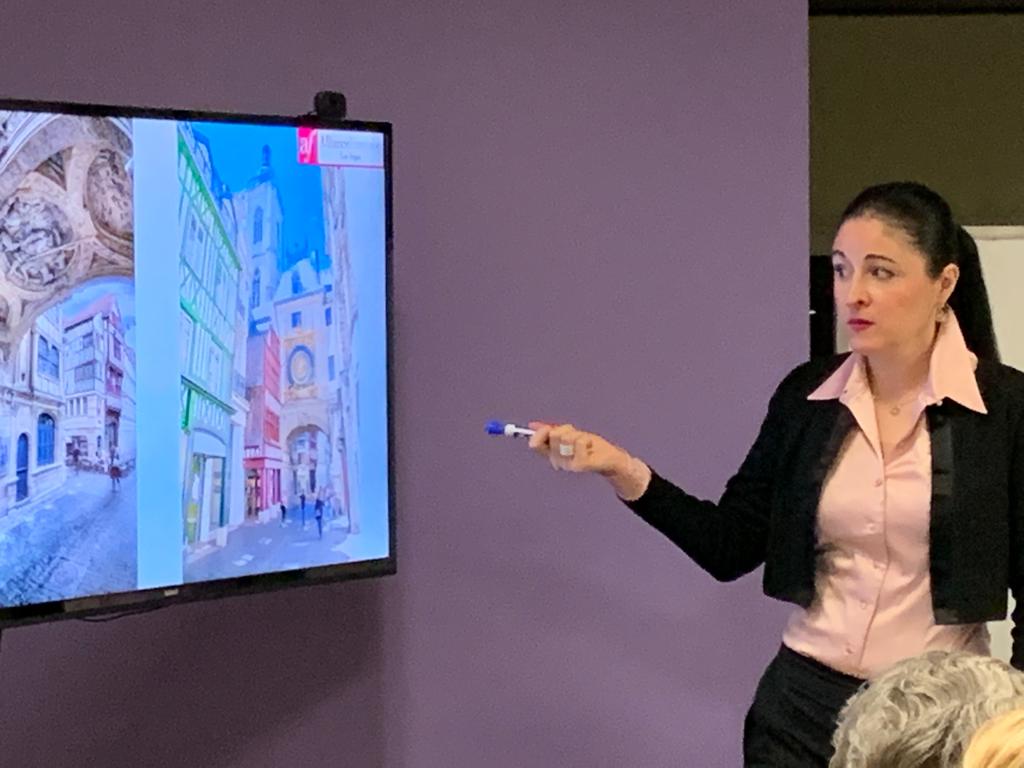 Which novelists do you admire?
I've always been a fan of Toni Morrison. She describes human nature beautifully in her work, with a sharp vision of Black women's position in society.
I am fond of James Patterson's thrillers in which adrenaline, anxiety and Machiavellianism reach their height when least expected.
I admire Danielle Steel and Jude Devereaux for their spectacular careers and inexhaustible inspiration.
Philippe Djian, Marguerite Duras and Françoise Sagan are my favorite French authors. In their novels, the three of them have a taste for scandal and subversion which dramatically impacts their readers' mind.
Are you an author who frequently interacts with its readers?
I often interact with book reviewers, journalists and other writers. I sometimes interact with my readers on the occasion of a signing or a book presentation.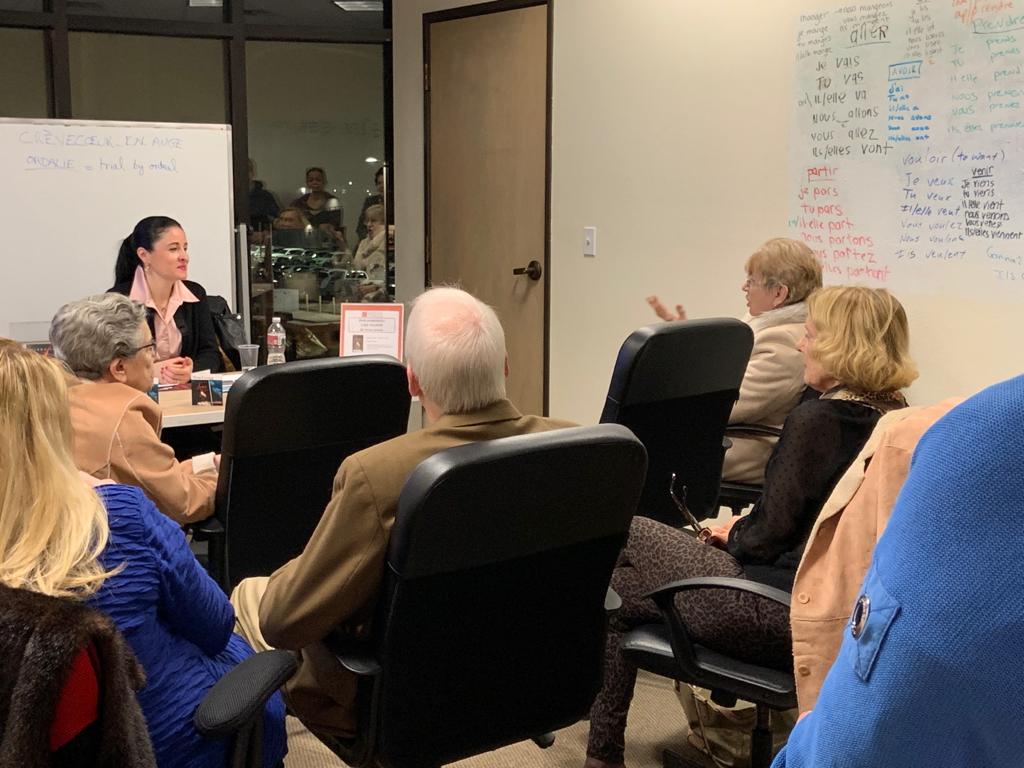 What else do you do in connection with your writing?
I constantly need to do historical research before giving life to my characters in realistic settings, and so I often work in collaboration with historians. Creating the dialogues of "LUNE POURPRE" was truly a brainteaser as the plot takes place in the 16th century. I strove to avoid any linguistic anachronism. At the same time, I was keen to write the dialogues in a flowing and pleasurable style.
Besides research, I am a member of the P.E.N. CLUB of the Principality of Monaco.
I am also a member of the French Society of Writers (Société des Gens de Lettres de France).
Where can we find your book?
LUNE POURPRE can be ordered in any bookstore in the United States.
It is also available on amazon.fr or renaud-bray.com which is the largest bookstore chain in Canada.
If you travel to France from time to time, you may prefer to get it at Fnac, Cultura or any other bookstore.