French District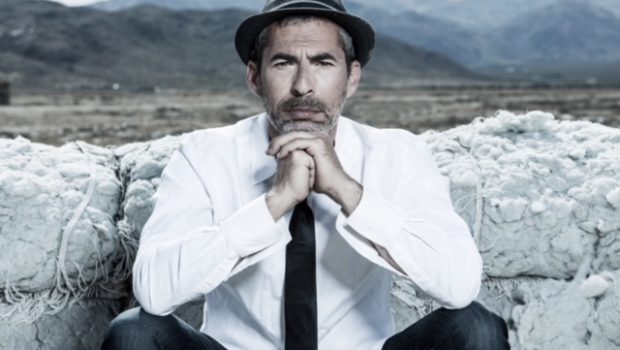 Published on February 11th, 2020 | by Abigail Boucher
0
Encore Voices: the French-infused company leads the way in the ever growing dubbing world
Since its inception eleven years ago, Encore Voices, an LA-based dubbing company, has consistently claimed its place as a leader in the industry. In 2019, it once again distinguished itself as a top player in the field by providing exceptional quality dubbing to an ever-increasing number of projects.
Last year, Encore Voices (EV) dubbed 8300 minutes of content, that's 6 feature films and 162 TV episodes, spanning over 14 TV shows, working from 9 different source languages, dubbing into 5. It took 15 writers, 4 sound engineers, 8 directors and over 150 actors (from the company's 400+ talent pool database) to make all this happen. Impressive.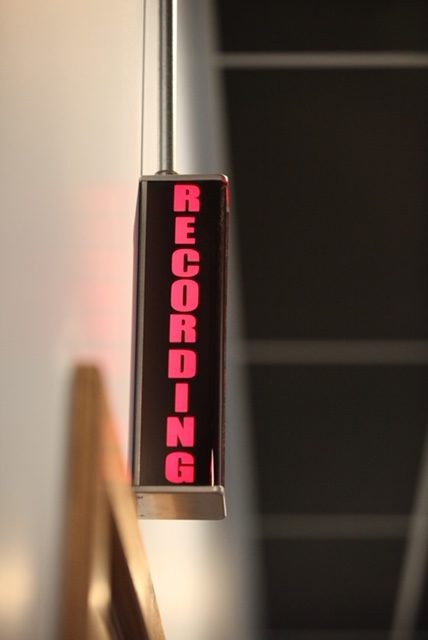 What the numbers don't show however, is Encore Voices' uniqueness, and what makes it a draw to so many clients.
Charles Fathy, Encore Voices' CEO, is quick to point to the company's work culture and the terrific tribe that he's built over the years. EV wouldn't exist without the talented and dedicated team that is particularly well equipped to handle the ever-growing business. As the company takes on new projects and continues to expand however, maintaining the boutique vibe and work environment, a trademark of EV's, has remained essential for Fathy.
The CEO is quick to take on unusual projects, like the one that had him travel to Jordan to direct young actors as they dubbed themselves in English. This doesn't happen everyday in the dubbing world, but Charles Fathy doesn't shy away when challenging opportunities come his way. It's a testament to how much he trusts his team's ability to do great work, no matter what. And they do.
You can't talk about Encore Voices without mentioning its intrinsic connection to France. Fathy himself and a large number of his staff are native French speakers. Many of EV's translators, adaptors, directors, and even some of its actors, are also completely bilingual in both French and English, giving the company a strong advantage when it comes to dubbing French projects for the American market. "It's always a pleasure for us to get to work on French series or films, which we often do, as our clients know that we are uniquely qualified to bring all the richness and complexities of the source language and culture to the final product," Fathy explains.
Dubbing is also part of France's DNA, as the country is the birthplace of the famous "rythmoband,"​ ​a tool now used in dubbing in many studios internationally. Encore Voices was a pioneer in taking this invention, modernizing it and integrating it to its workflow, making for an incredibly smooth and efficient process.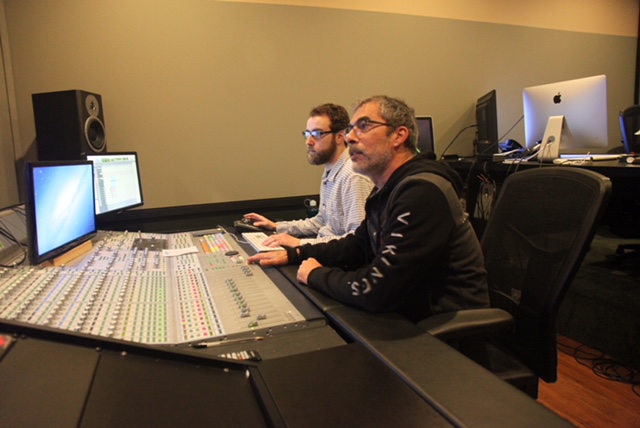 Clearly, Encore Voices isn't planning on slowing down anytime soon. In fact, in order to accommodate its expanding capacity and greater demand, the company has announced that it
will be opening a new facility in Santa Monica in 2020. A second location, but the same top quality work, exciting projects and signature boutique feel – we're eager to see how Encore Voices continues to lead the way in the rapidly growing dubbing world.
This article was translated in French by Addendum Communication.
Header photo : Courtesy of Photographer Isabelle Ruen
Contact Information :
• Website : www.encorevoices.com
• Phone : (424) 341-3330
• Email : info@encorevoices.com
• Instagram : https://www.instagram.com/encorevoices/
• Facebook : https://www.facebook.com/Encorevoices/
• Twitter : https://twitter.com/encorevoices
• Other : https://www.linkedin.com/company/encore-voices/