Interviews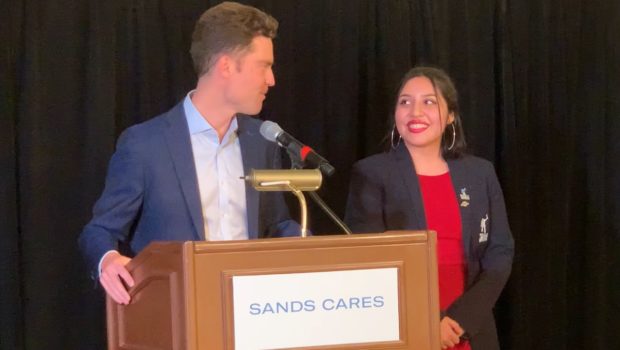 Published on February 19th, 2020 | by Isabelle Karamooz, Founder of FQM
0
Clarissa Perez, a proud intern at the Inspiring Children Foundation in Las Vegas
Clarissa Perez is proud to be an intern at the Inspiring Children Foundation in Las Vegas. She is a storyteller that voices her experience in being a survivor of domestic violence and how she overcame her battle with mental illnesses. As a passionate young leader, she thrives to elevate people by using mindfulness as a tool for empowerment and growth. She has been using the long-term Inspiring Children Foundation's goal to inspire children to become "professionals at life," to find peace of mind, and to share the wisdom she acquired with her family, friends and subsequently her community.
Last November, A New Concept Furniture hosted a charity gala, celebrating French Quarter Magazine partnership with the Russian American Chamber of Commerce to support Inspiring Children Foundation ! On that occasion, we met Clarissa who told us about her experience with the Foundation and her role in the community.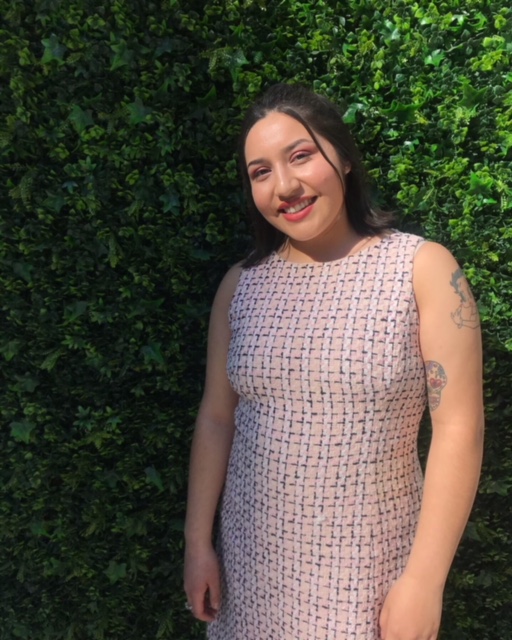 How did you become an intern with the Inspiring Children Foundation in Las Vegas?
I am originally from Seattle, Washington. I had never been to Las Vegas before and I had never heard about the Foundation, however in January of my senior year I received a notification that I had won a scholarship called the Horatio Alger National Scholarship. It's a $25,000 scholarship for students who «have faced and overcome great obstacles…» and persevere and are active in their community.
Along with that scholarship, there is a National Scholars Conference in Washington D.C. where scholars from all over the U.S. and Canada come together to receive their award and go through a variety of training to prepare to enter college and understand how one receives support, etc.
At first, I had heard Cherrial who is an intern and a part of the Inspiring Children Foundation. She shared her story in front of everyone, mentioned the Rachel Hunter scholarship that she received and shared how she was able to find peace of mind and practice mindfulness and meditation through the help of the Foundation. Due to several hardships and insecurity, Cherrial had been rejected from eight colleges, but this didn't affect her peace of mind because she knew that her self-worth didn't come from outside of her. It came from within. When I heard her, I was wondering how one could not hate oneself, how one could not get so down on oneself and be negative when one has been rejected from eight colleges. I had been rejected from two colleges (accepted at only one) and I remember just feeling so useless. When I heard this girl who just radiated joy and shared her admission to Stanford after so many rejections, it was such an inspiration. Later, I was able to share my life story with her and she taught me how to meditate and how separation from thought and self is so crucial to finding peace of mind. She told me that she is a part of the Inspiring Children Foundation and asked if I would like to spend some time with them so I ended up flying to Las Vegas to learn more about the Foundation.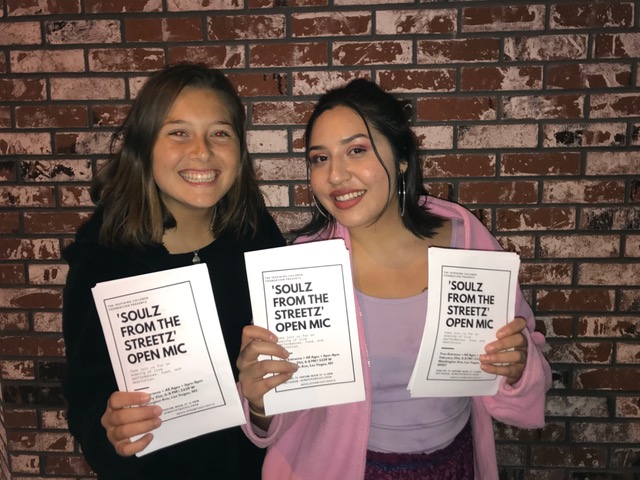 How did your experience with the Inspiring Children Foundation help in overcoming your battle with domestic violence ? Did the Foundation make you more perseverant and help you find yourself and begin a new journey ?
I'd say that it has been life-changing because on the third day that I was at the Foundation, Ryan Wolfington (the Director) offered me an internship to move to Las Vegas. These people saw something in me that I didn't see in myself, so I knew that it was an opportunity to change my life. Being here helped me reflect on what happened to me in my life. I experienced domestic violence growing up. My mom was a drug addict and was extremely abusive towards my father. I had to witness a lot of violence. She never physically hit me, but I had a lot of emotional trauma because of it. I have PTSD due to this. It scares me still when I think about it, but what I like is that the Foundation has taught me to run towards your fear, you run towards your trauma instead of avoiding it which is what I did most of my life. I had so much anger towards my mom for what she did to our family. I had so much anger about what she did to me and for not being there for me. I could never connect with her and I'd say I've been able to let go a lot of that anger because I see that my mom made her decisions because she was lost in her mind. She was lost in her mental illness and she probably believed she could never get better. So I'd say that the Foundation has helped me heal that relationship with my mom. I'm still healing, but once I was able to start getting that relation repaired, I was able to open myself up to healing my trauma. I have become more perseverant because there's a difference between surviving and then persevering and thriving. I feel I am not just surviving anymore. I was just surviving from eighth grade when depression first hit me until my senior year. I was suicidal. I had admitted myself into a hospital because I didn't feel I could be safe, but at the Foundation, they have taught me so much and they have empowered me.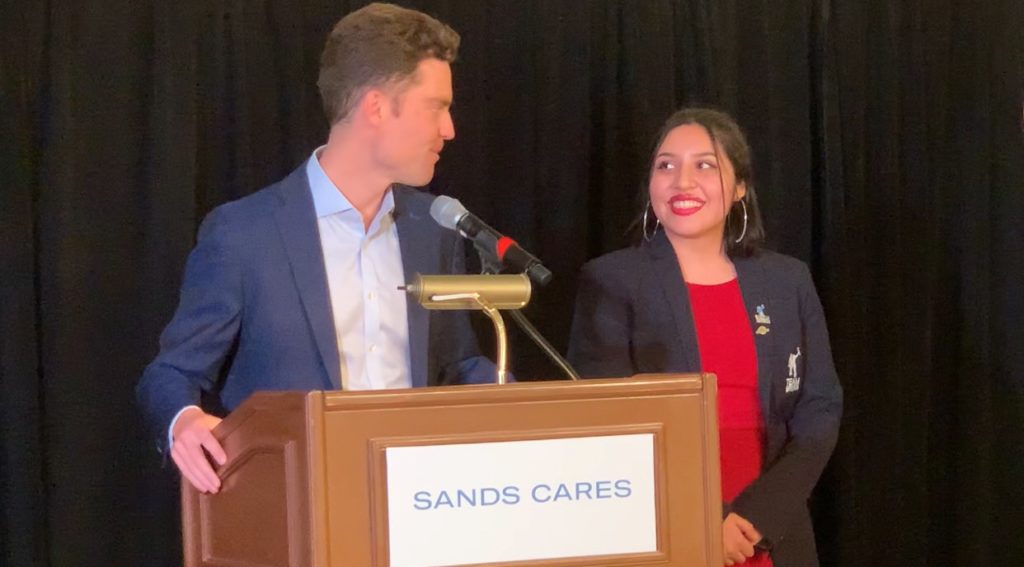 I believe you took many of the Foundation's programs to help you overcome your negative thoughts… How was your experience with those programs and did they help you decide your career choice ?
I haven't gone to college yet, but my vision is that I would love to be a psychologist specializing in a therapy called dialectical behavioral therapy which is actually what the Foundation uses. We also met with a harvard school medical affiliate called McLean Hospital with a similar program. It's 97% successful rehabilitating those with mental illness and suicidal thoughts.
Another big program in the Foundation I saw is how eating healthy and exercising have changed my life. I've lost 20 pounds since I've been here. Eating right has improved my mental health. Education is not evertything. I think eating right and exercising right can also improve your mental health. Medicine is not always the solution.
I think Ryan Wolfington gave me the tools so to see my potential. People here have given me tools so that I could value myself and love myself and see my potential.  Cherrial is a very important person in my life as well, because seeing someone my own age who has struggled through similar things to me in terms of mental health and  emotionally abusive parents is helpful. I know that her dad wasn't super supportive of her either. They had a toxic relationship, but knowing that she could go through so much and still recover and to see how she is today really affected me because she's also 18. She's my age and to be able to have that peace  inspired me.
I'd say my biggest role model is my father because he is not from this country and I saw him work really really hard to get where he is today. He was able to recover from abuse and losing his ex-wife to drug addiction and losing his stepson, my half-brother, but a real brother to me. He has always tried to work hard so that he could put me in a good school growing up because he knew the value of education. He worked hard to get me to private school so I would be safe.
I know a lot of friends of mine and people in general who don't have a father in their life and I didn't have my mom in my life, but to have a father as strong and loving as I do has set me up for success. His hard work, his ability to persevere, his ability to learn a new language and come to a new country inspires me every day to keep going. I am so happy I joined the Foundation. I am happy I've been able to heal my relationship with my dad because I was suffering so much and I feel I projected my fear and anger onto him but I've been able to apologize and tell him how much I appreciate him and love him.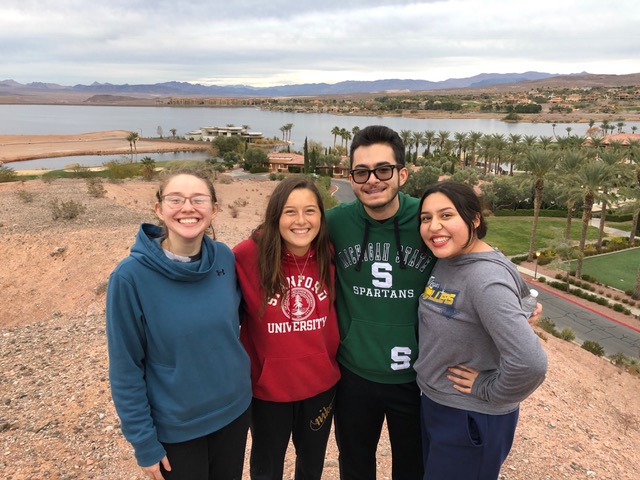 I think there's been a lot more discussion in media and in movies about mental health. There's been more talk about it, but to be honest I still think people are still not ready to listen. People still look at mental health as an issue to be hidden even though people need help. It's not a physical issue like a broken leg. Mental illness is all inside you. I think that there needs to be more validation and more discussion about it and more empathy for people through education.
I feel that the biggest misconception that people have with mental illness is that it's a curse to have it, but I disagree with that. I think it's something that is giving me a lot of perspective in my life. I have been able to feel emotions more intensely. I think I just have had to work a little harder. People need to work a little harder such as eating right, doing things that are good for them so that they can go out into the world and share positive energy with others.